KARATE ARCHIVE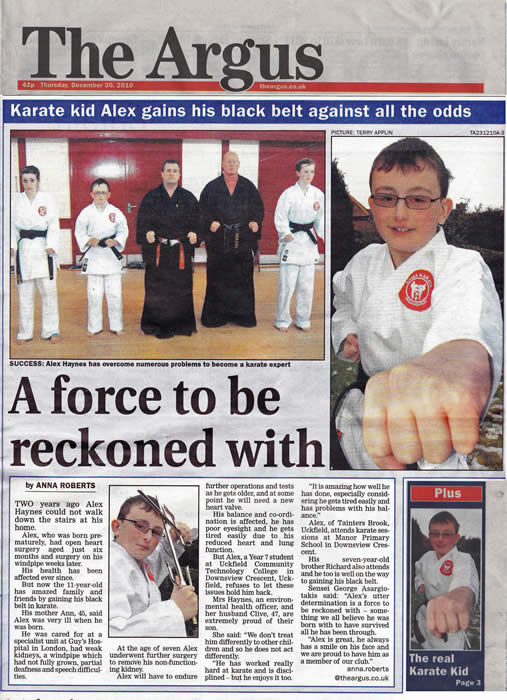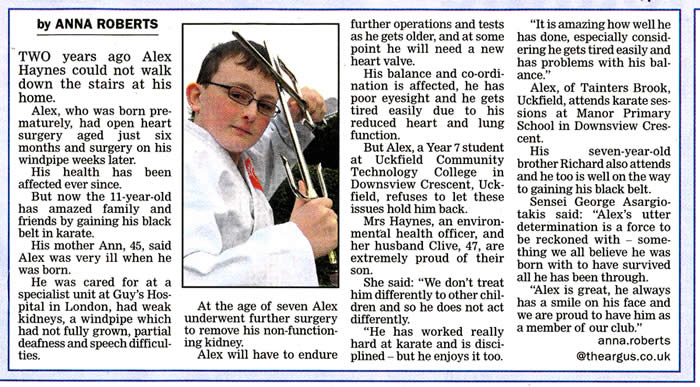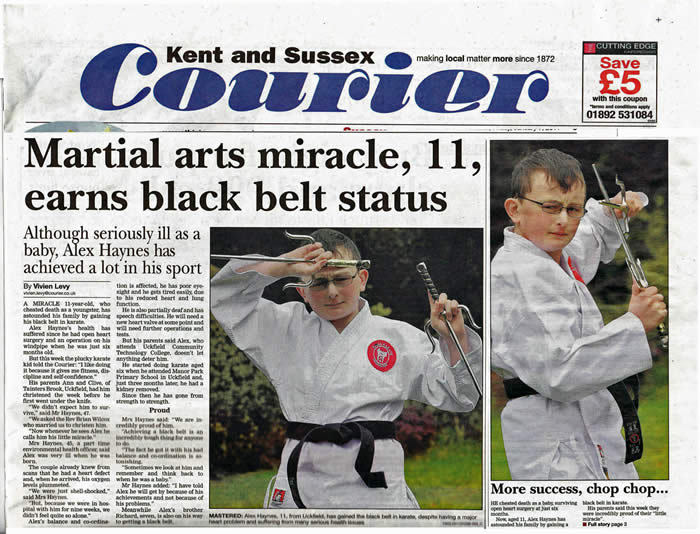 CLICK HERE TO GO TO BBC NEWS FOR MORE ON ALEX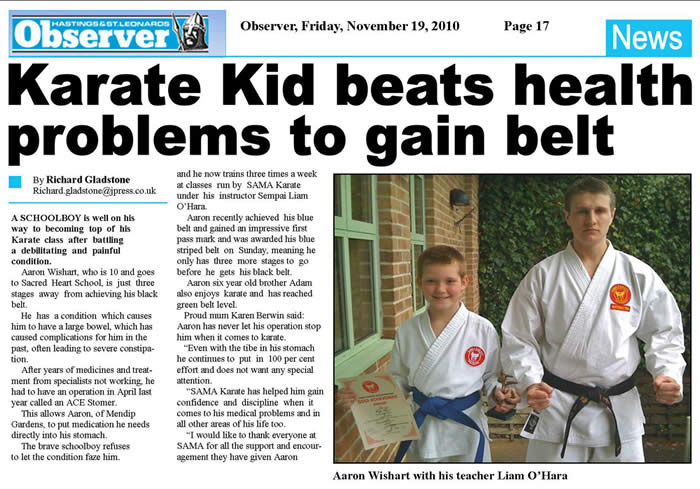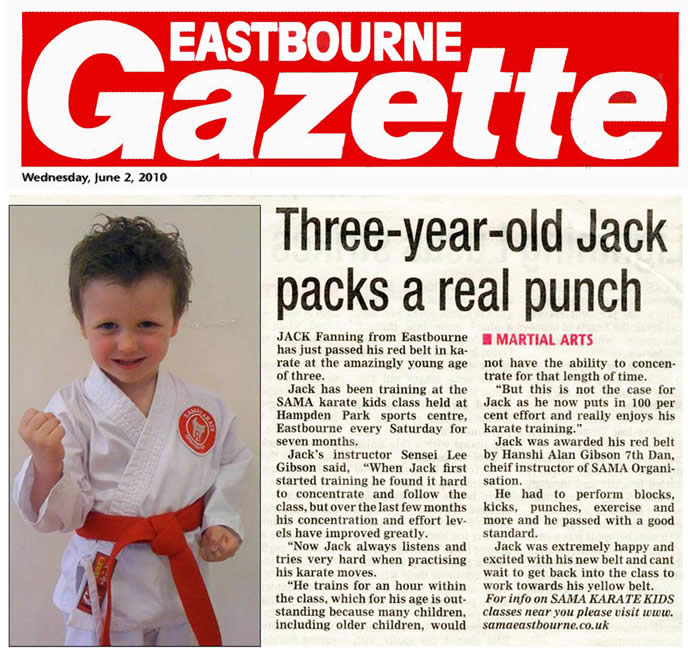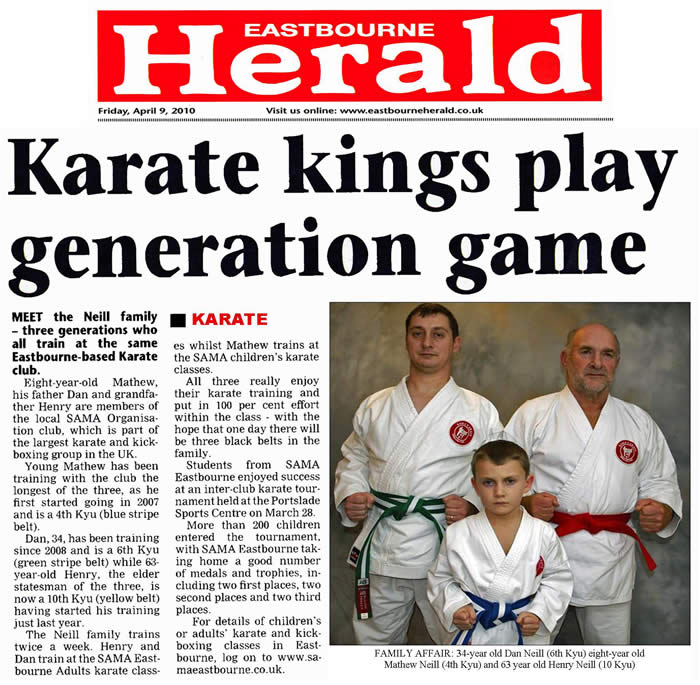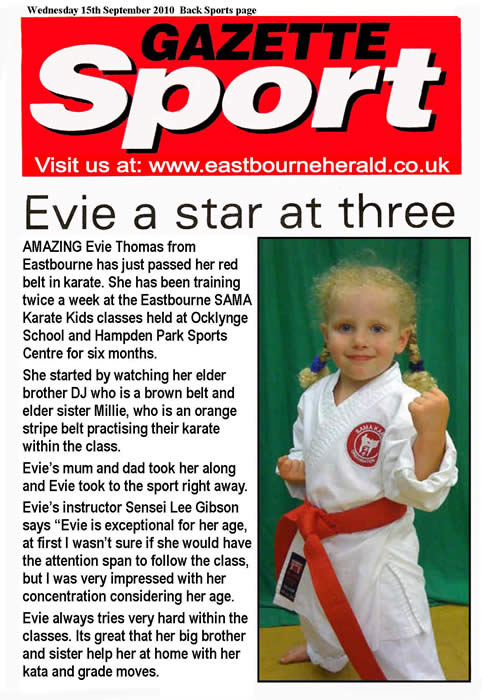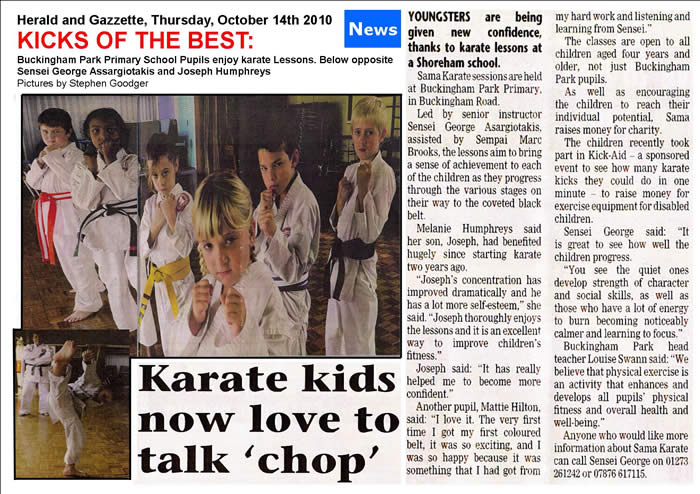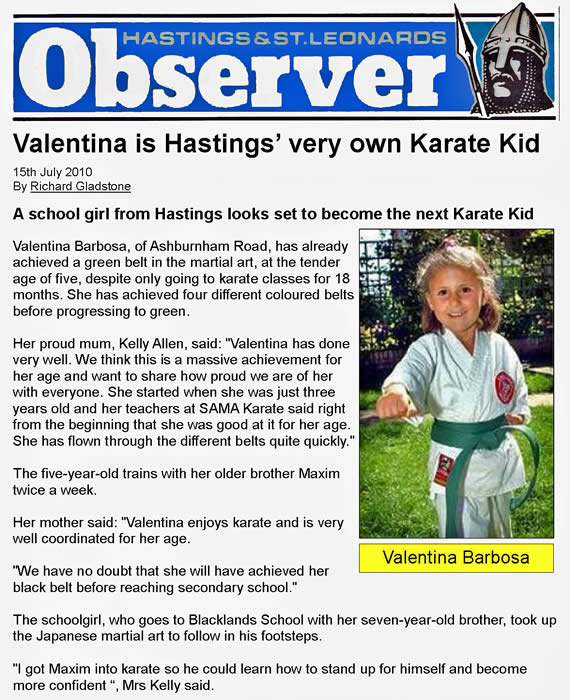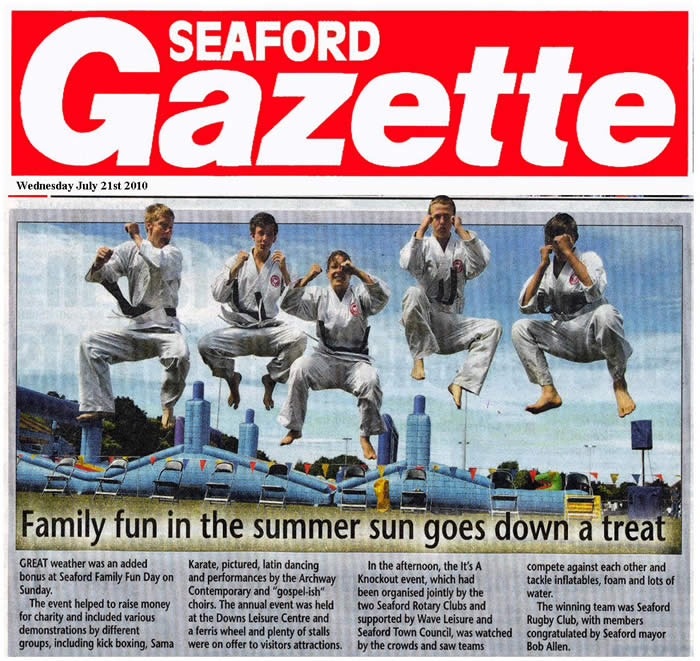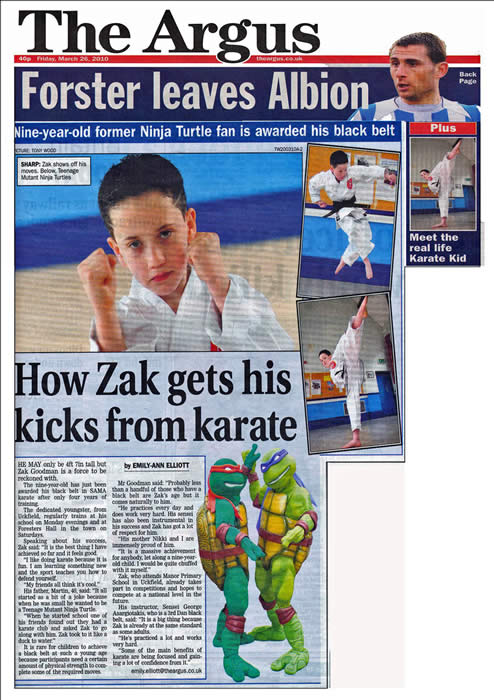 what it says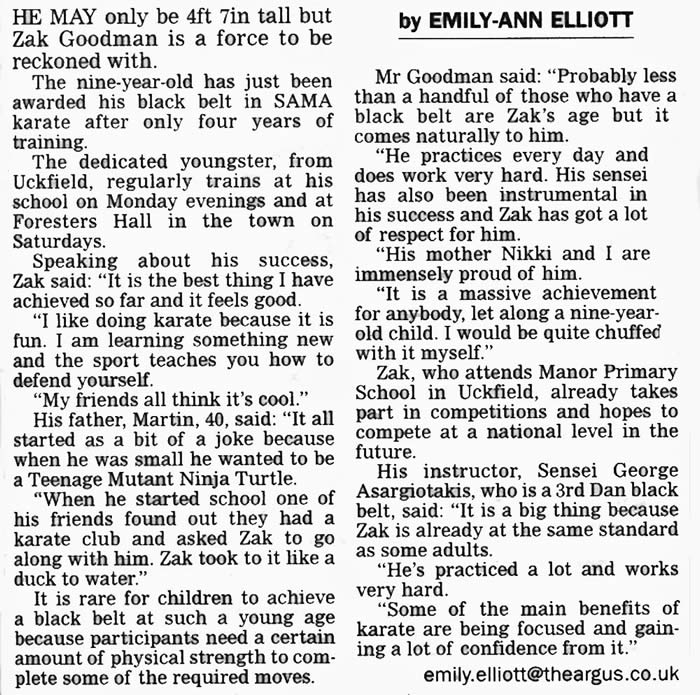 Inside Page of the Argus December Saturday 2009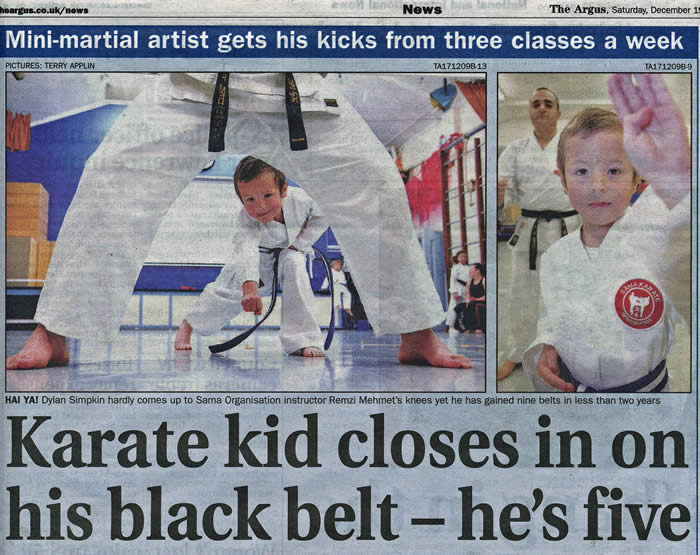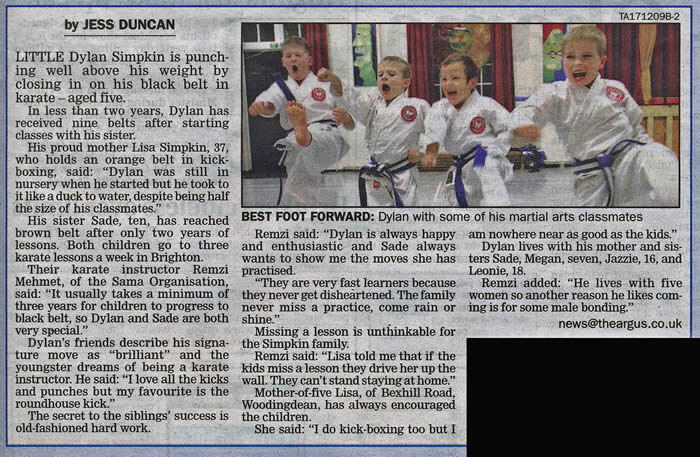 HANSHI'S SON SENSEI LEE GIBSON
TRAINING IN JAPAN

Hanshi's eldest son, Sensei Lee Gibson training in Japan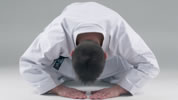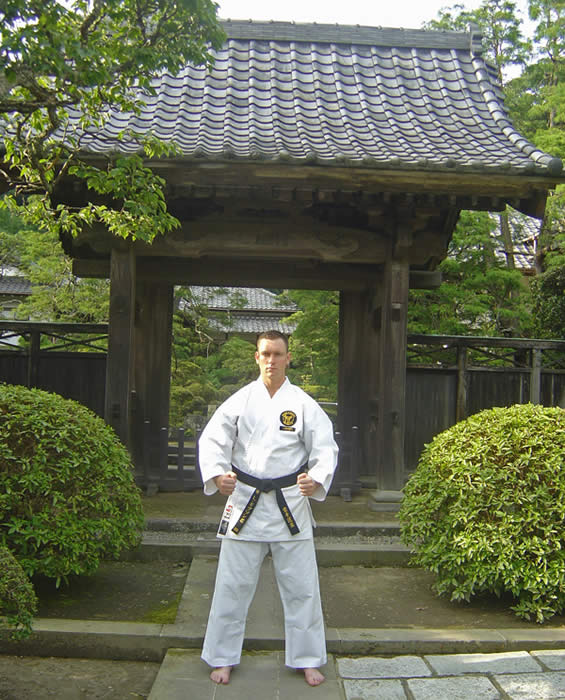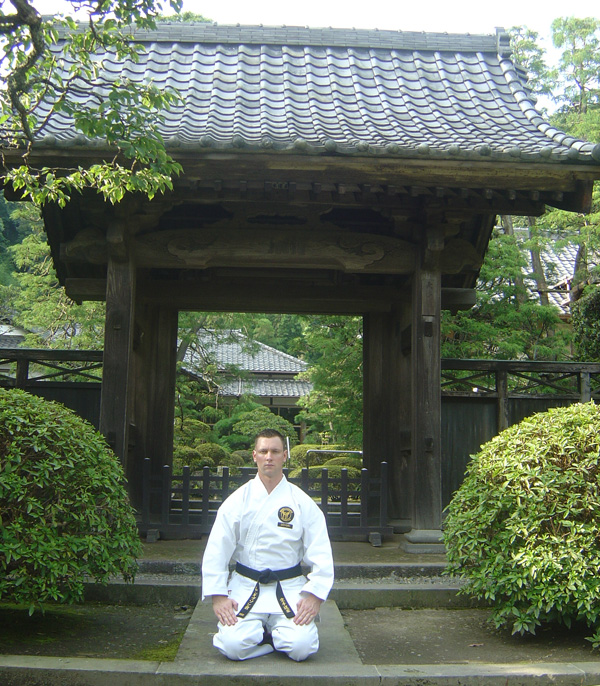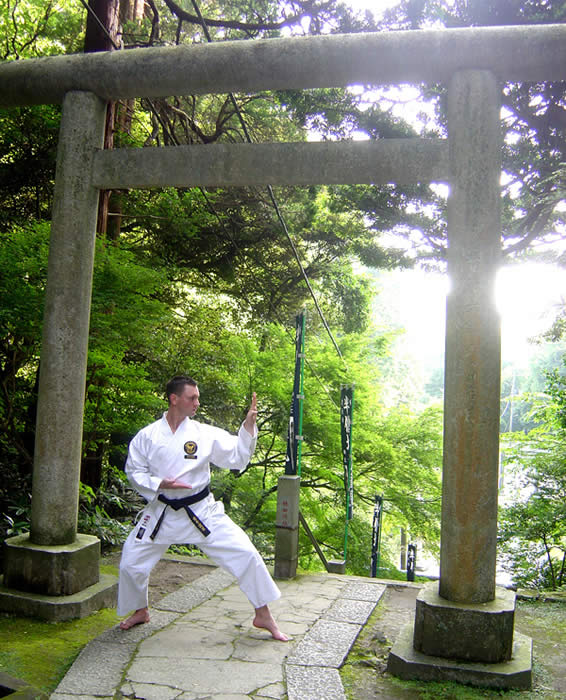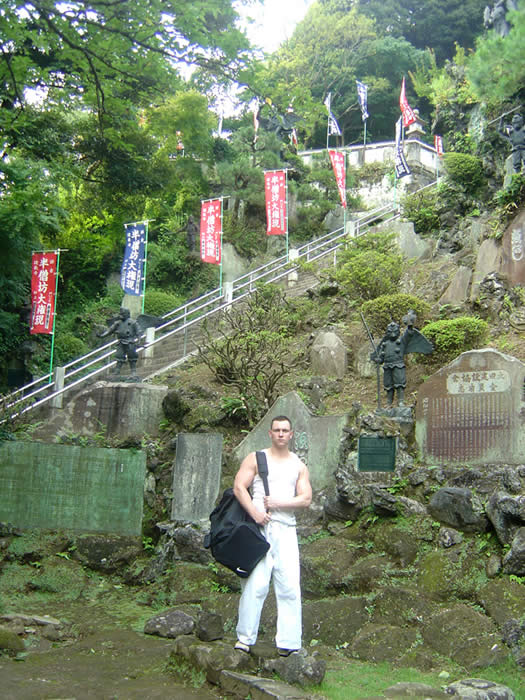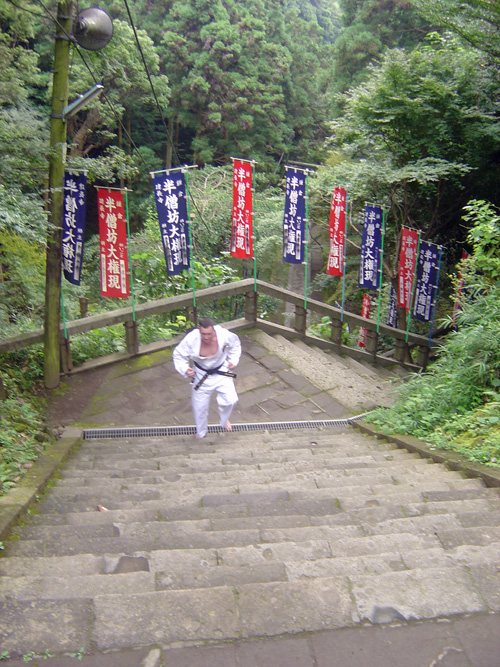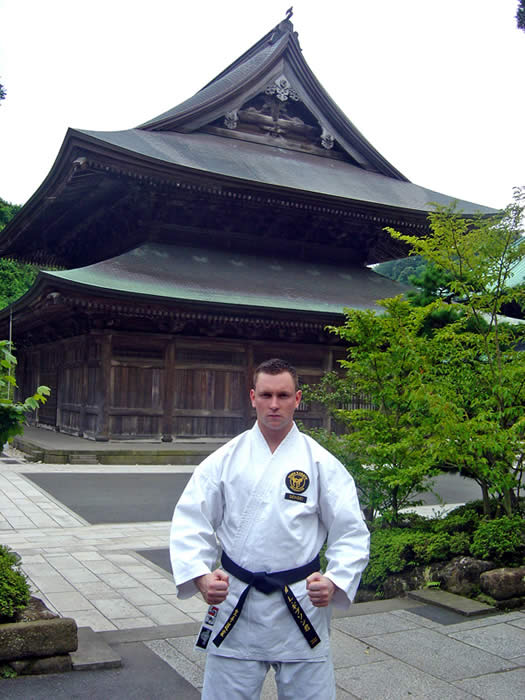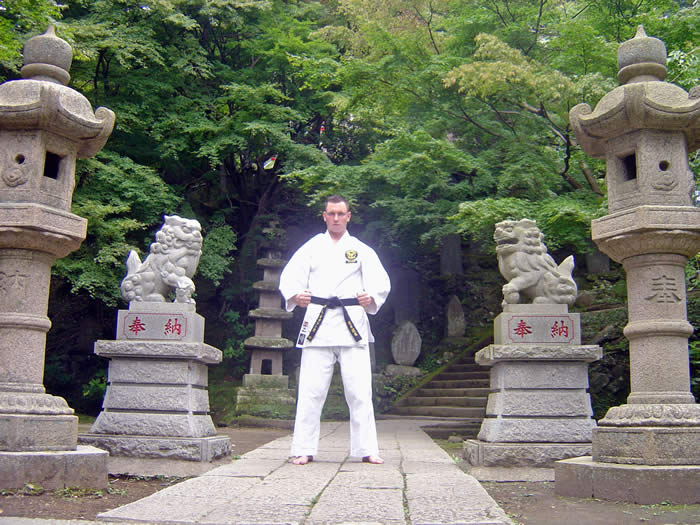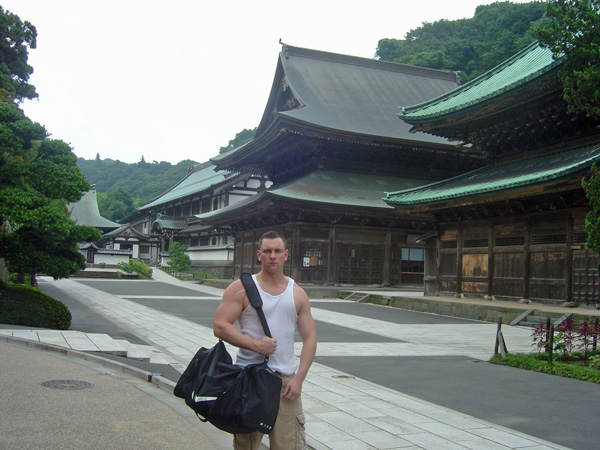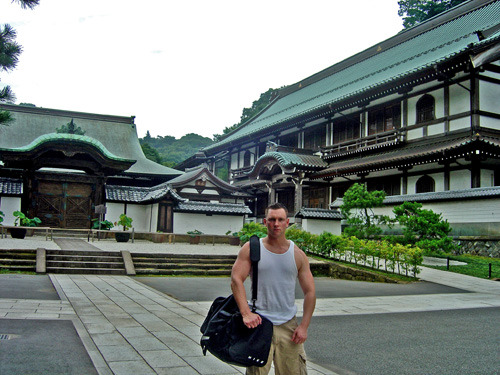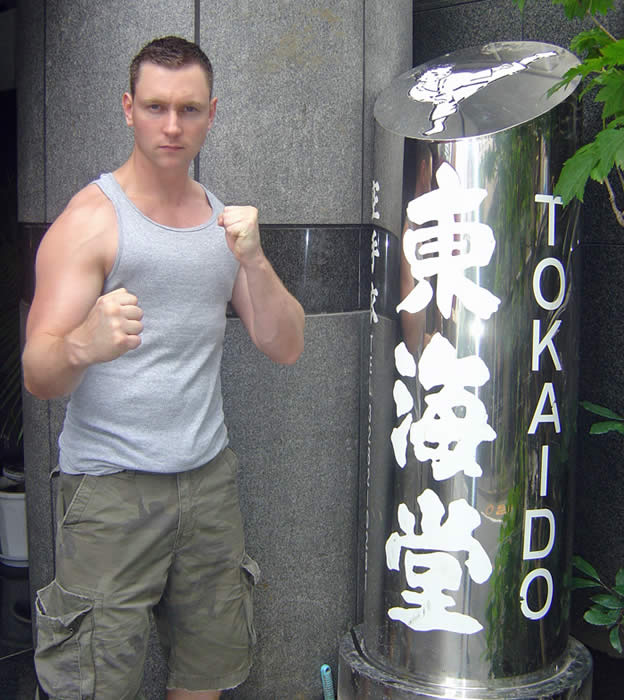 THE J.K.A. (JAPAN KARATE ASSOCIATION) DOJO HEADQUARTERS TOKYO, JAPAN JKA BOARD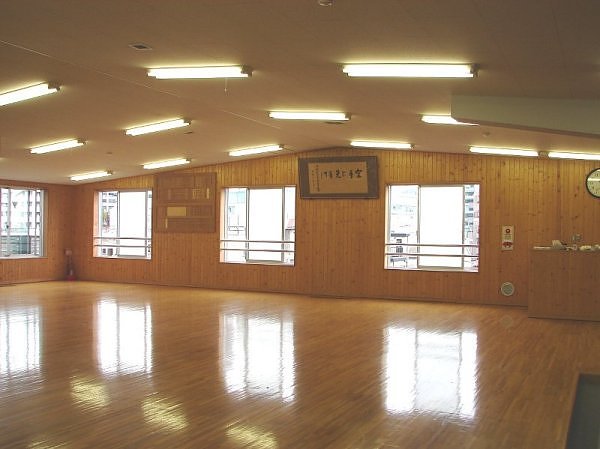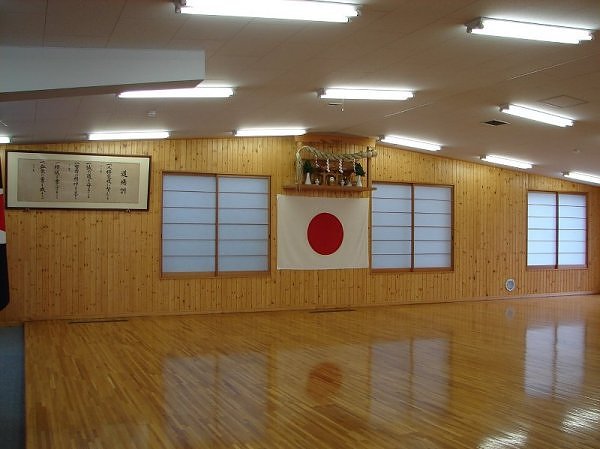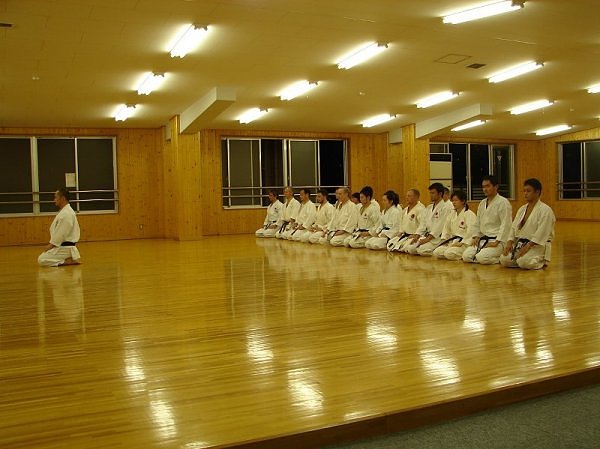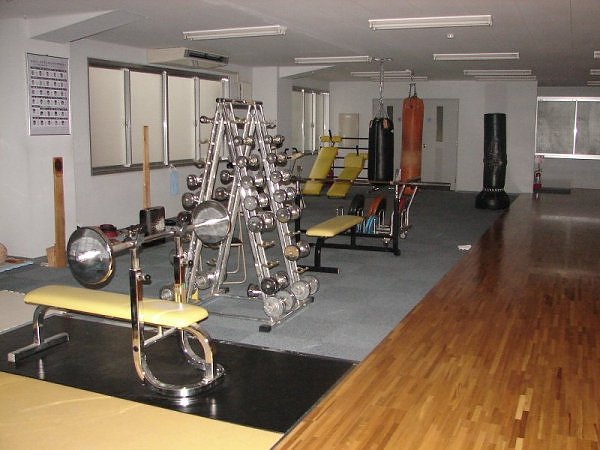 THE BLACKBELT CLASS - THE WEIGHT TRAINING SECTION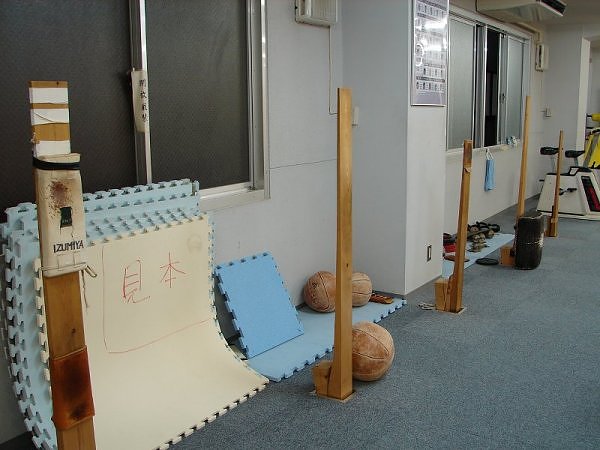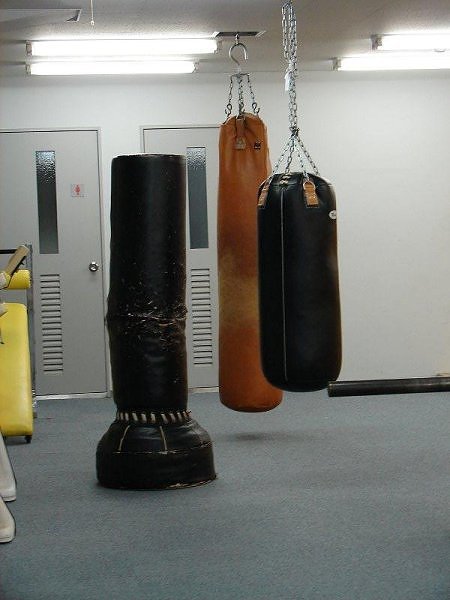 DAILY PUNCHING THE BOARDS (MAKIWARA) AND BAG PRACTICE IS COMMON
BELOW - TIME OUT TO RELAX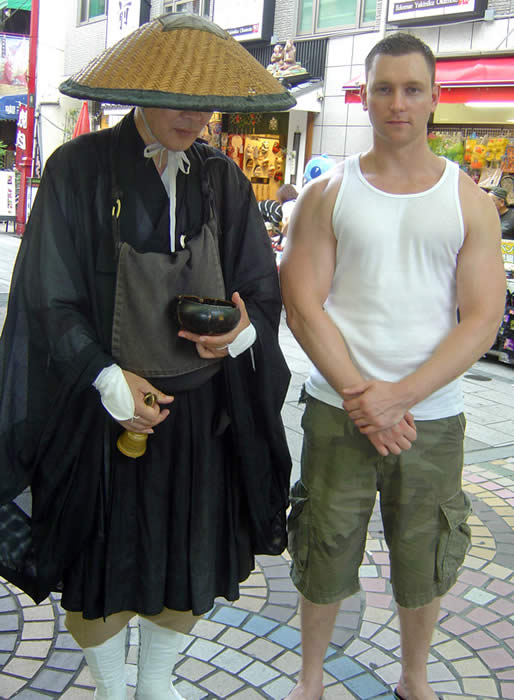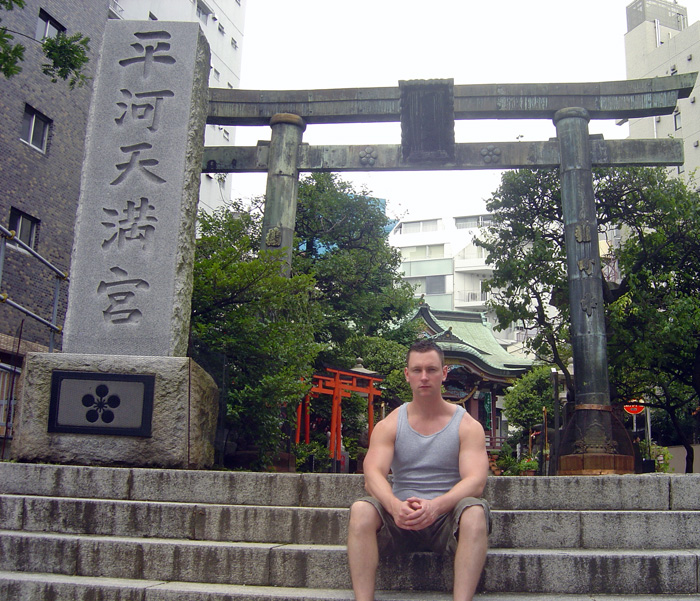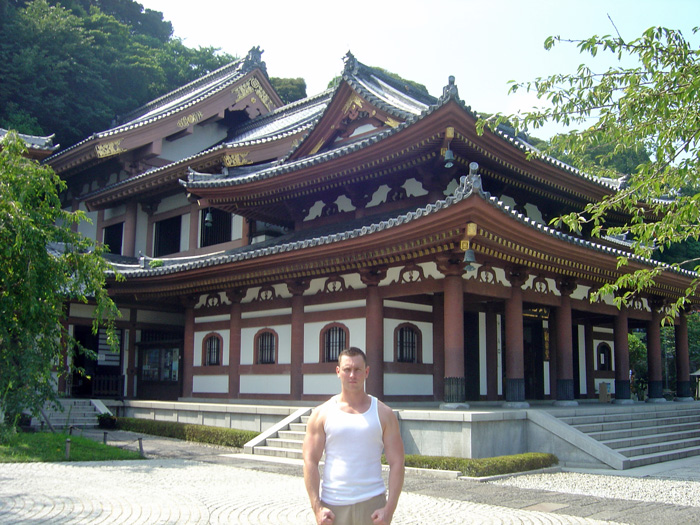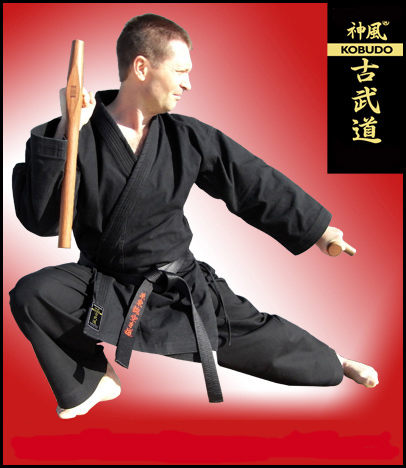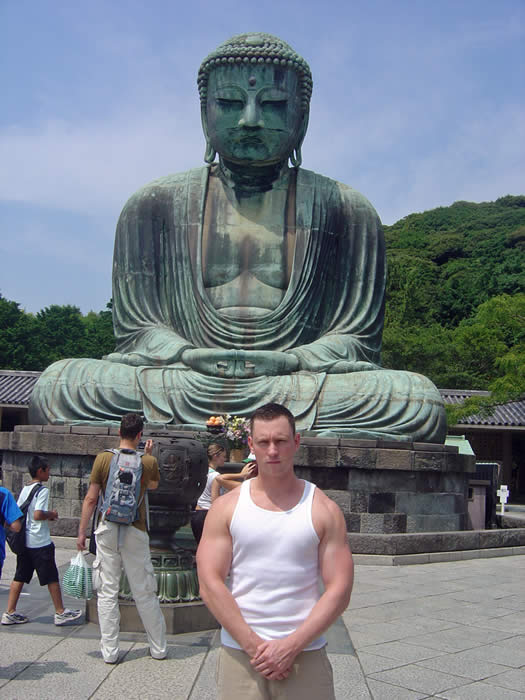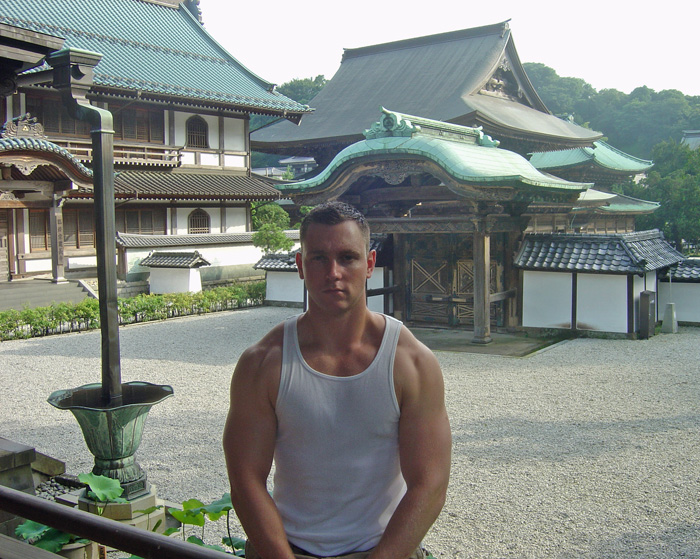 NEARING THE END OF TRAINING, SHAPING UP WELL FROM THOUSANDS OF PRESS-UPS - WEIGHTS
AND HARD JAPANESE KARATE PRACTICE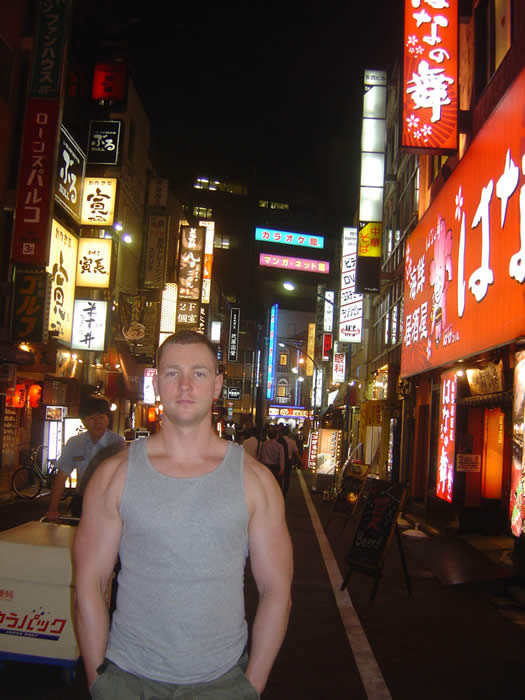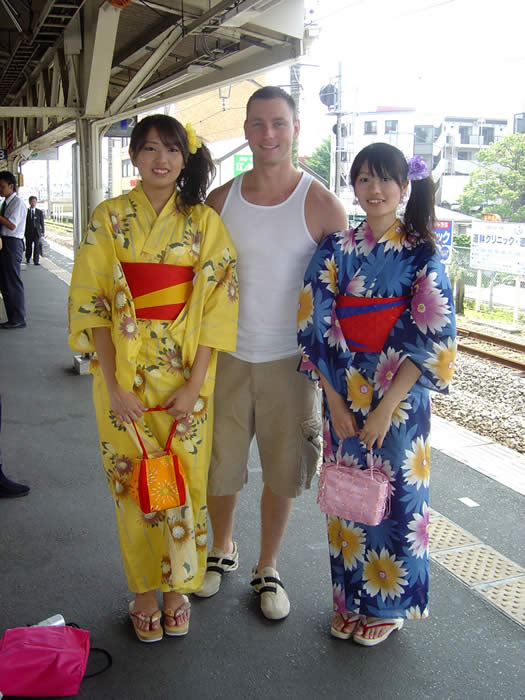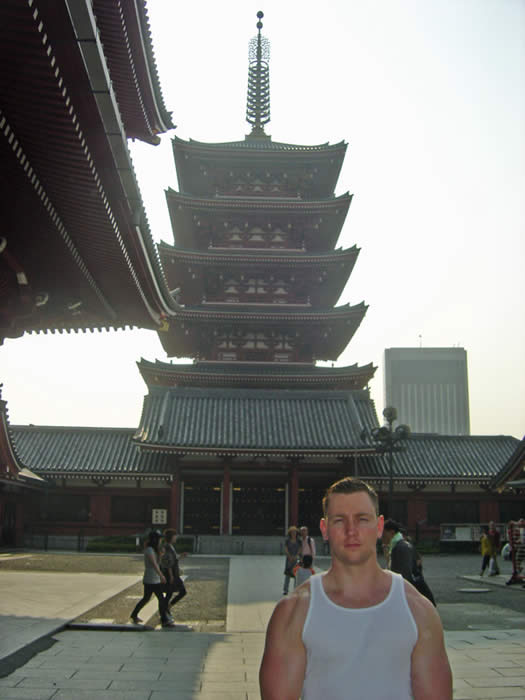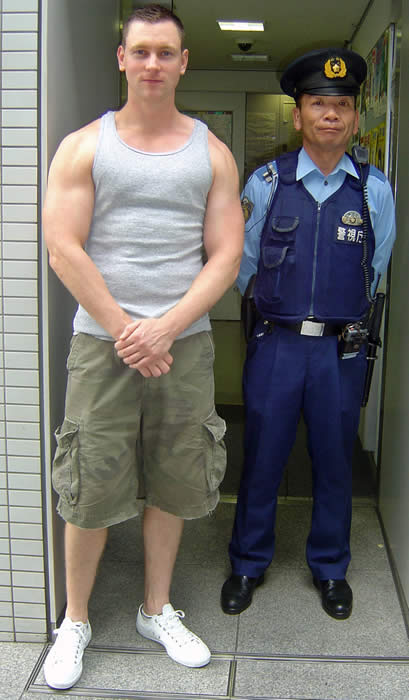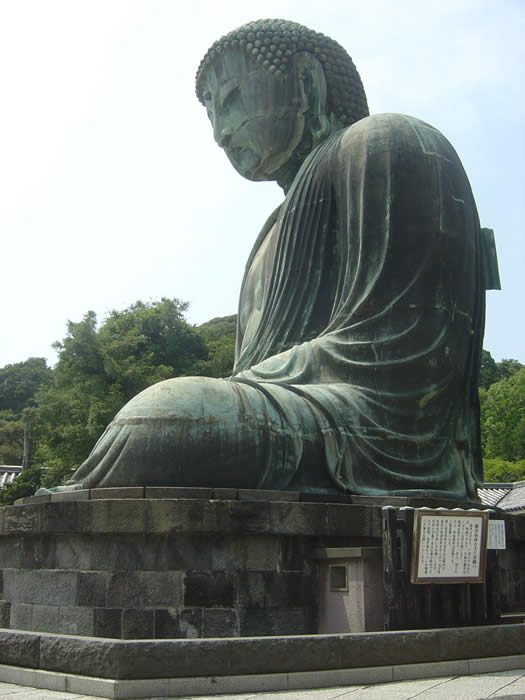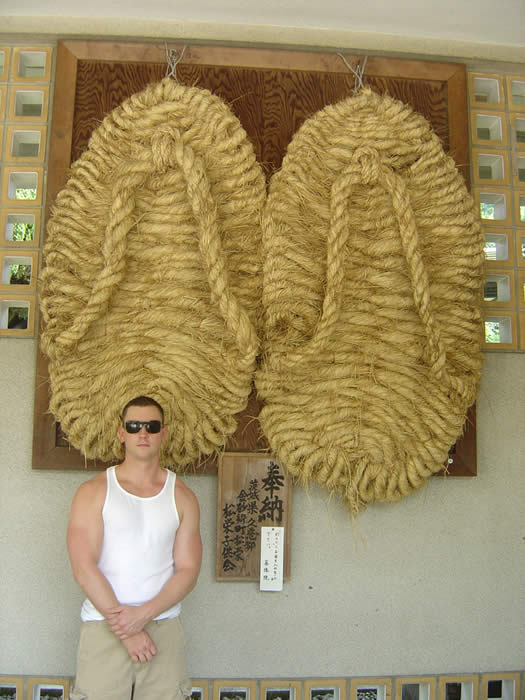 Above - Buddha and his straw shoes (zori) COR blimey he had big feet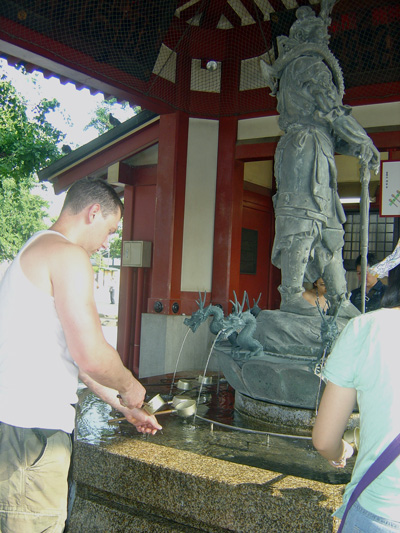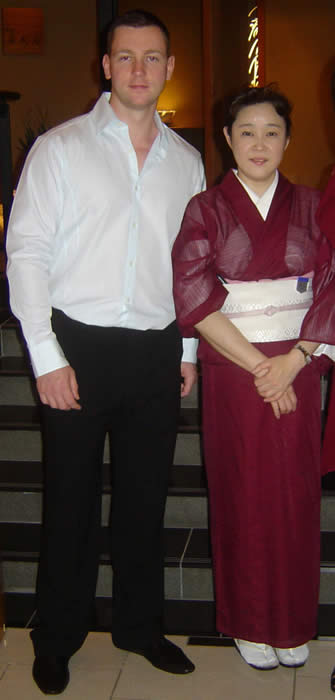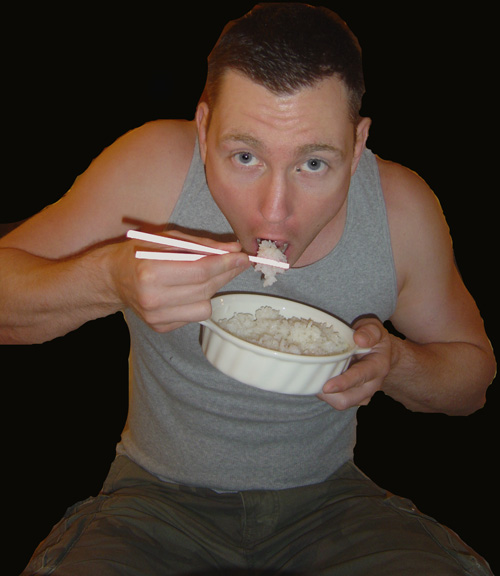 After a hard day's training a nice meal of rice!
COMPETITION NEWS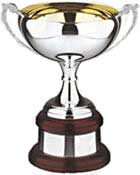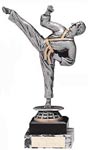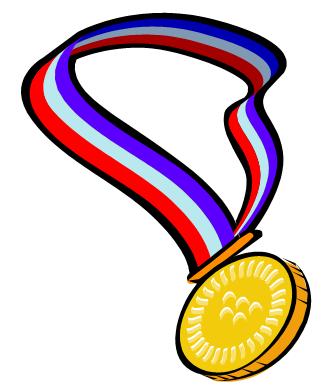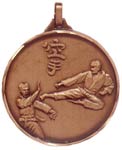 KARATE
SAMA Kumite Champion "Kanga" wins 1st place at the
National All Styles Karate Championships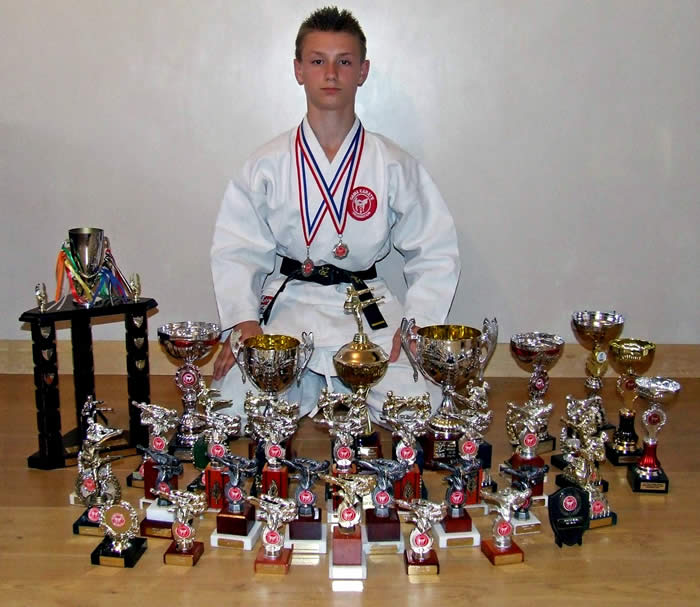 KANGA & SAMMY CLEGG
SAMA WORTHING
PRESENT SAMA & NATIONAL ALL STYLES
COMPETITION CHAMPION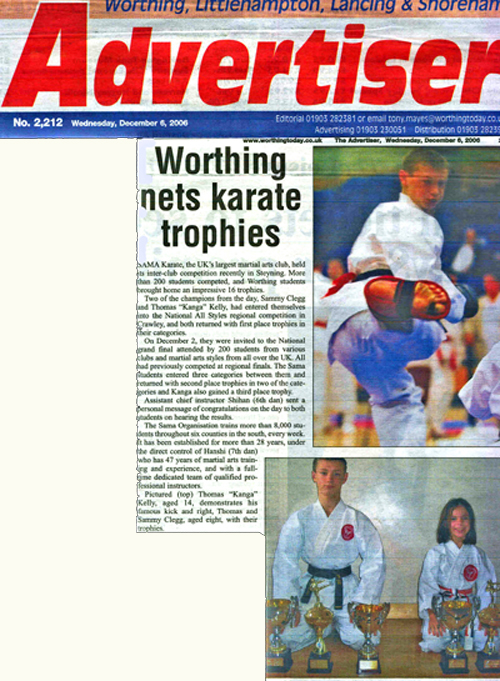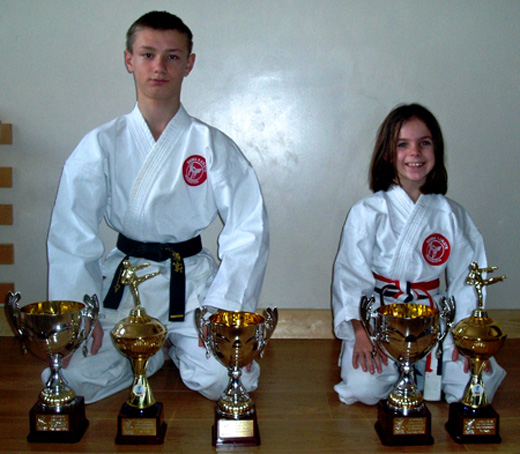 National All Styles Competition November 2006
SAMA students - Sammy Clegg aged 8 and Kanga aged 14yrs old
November 2006 they both won first place in the South East regional rounds.
And on 3rd December Sammy won 2nd place in the points sparring.
Kanga got 2nd in points sparring and 3rd in continuous sparring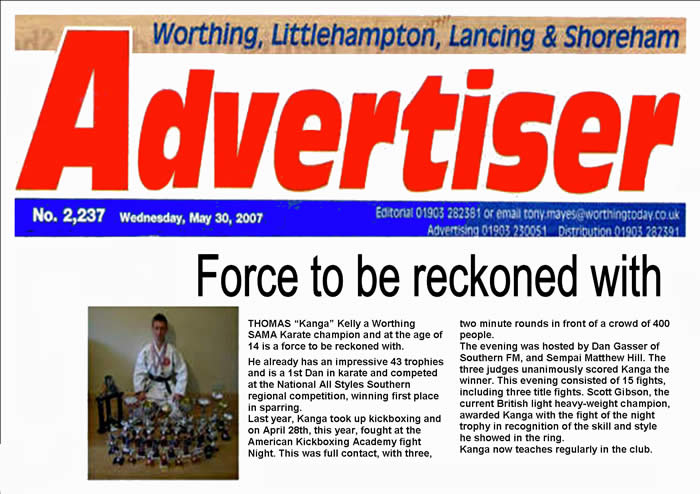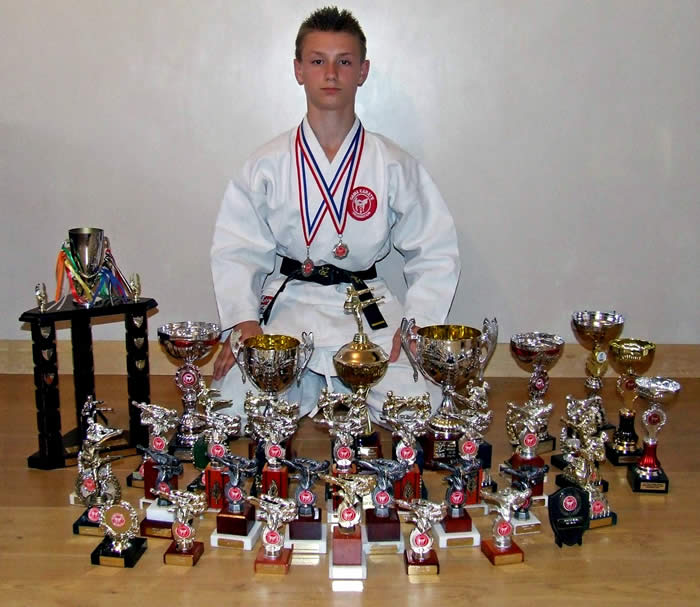 NATIONAL ALL STYLES COMPETITION CHAMPION APRIL 2007
KANGA
1st PLACE WINNER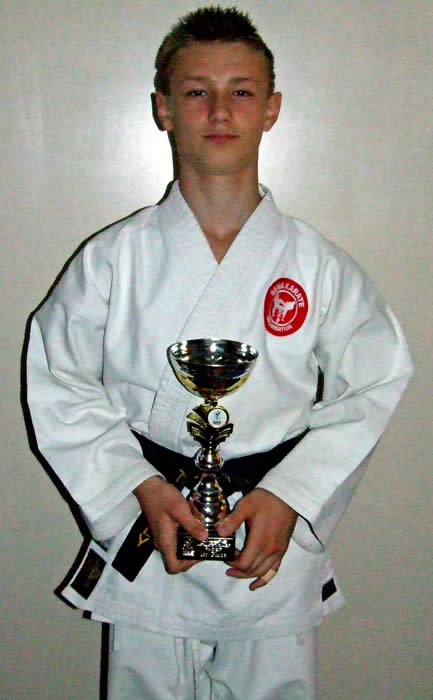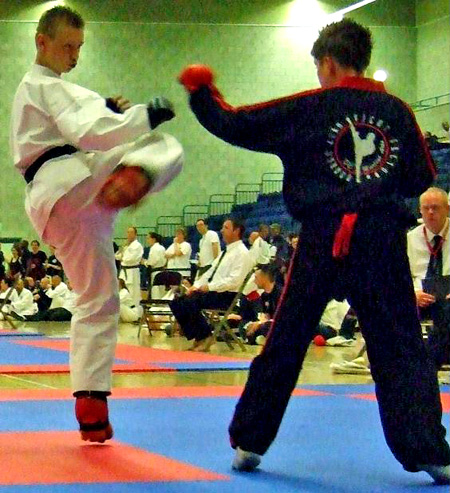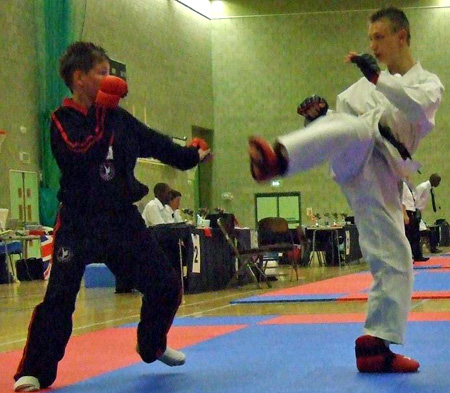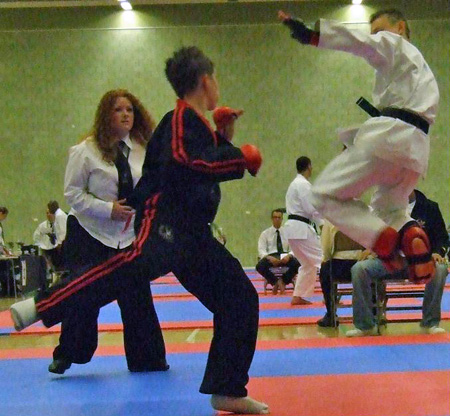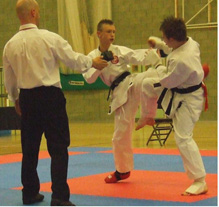 Brighton Inter-club Competition 18th May 2007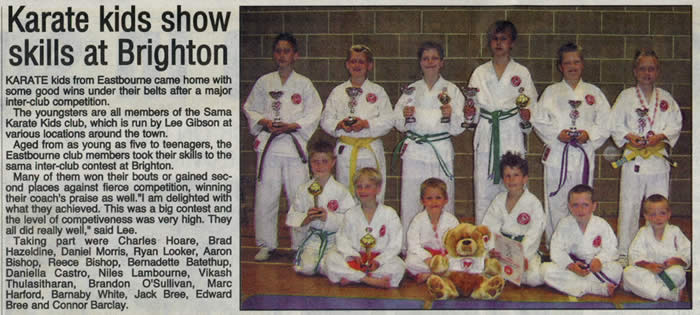 Below
two sisters, Big H and Little H from the Worthing club fighting
for 3rd and 2nd place in the 1st kyu and above section
SAMA INTER-CLUB COMPETITION 6th MAY 2007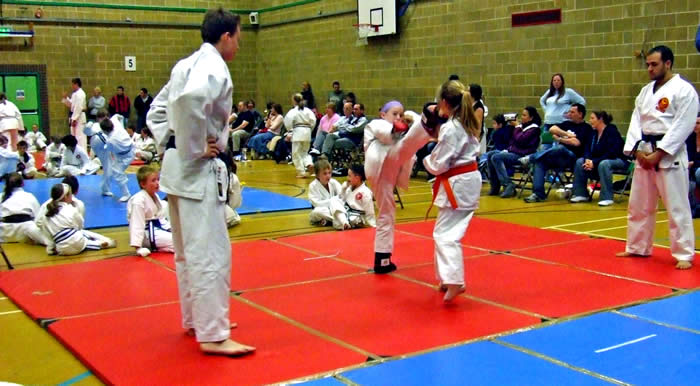 Below
two sisters, Big H and Little H from the Worthing club fighting
for 3rd and 2nd place in the 1st kyu and above section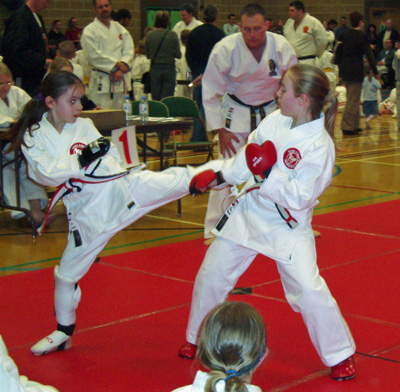 L to R some winners from the Worthing club
and a few from the Peacehaven club with their instructor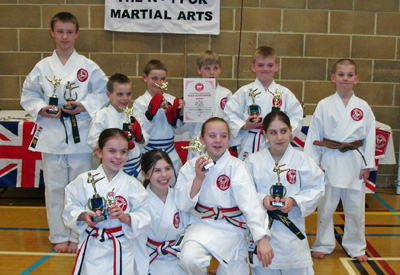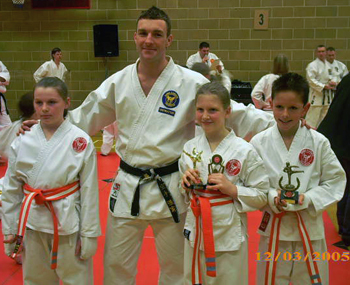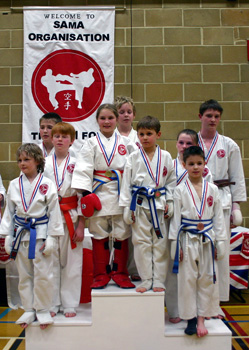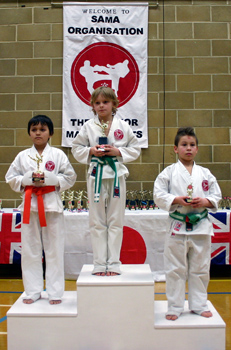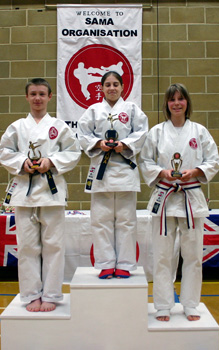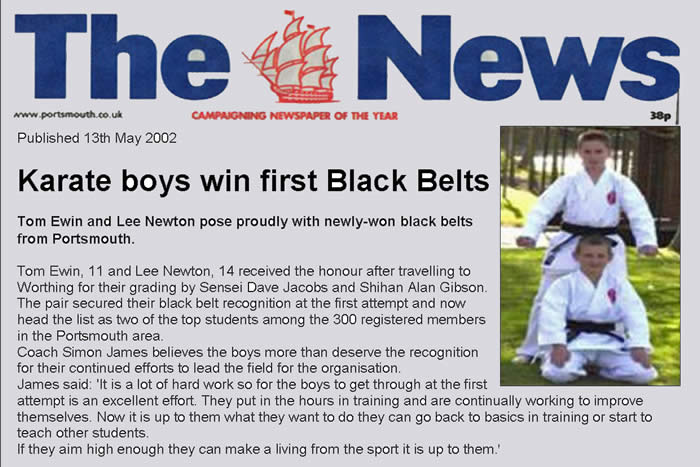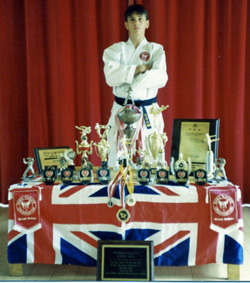 Arron Ford SAMA black belt
SAMA & National all styles Kata Champion mid 1980s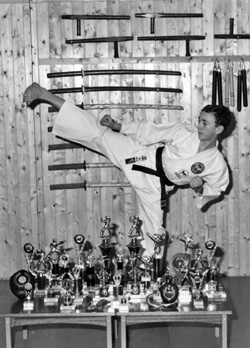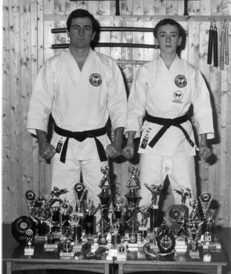 James Loudoun with Hanshi
SAMA & National Kumite Champion mid 1980s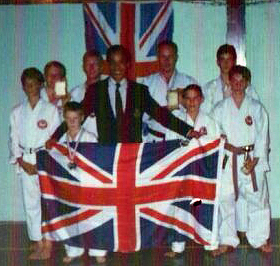 SAMA karate team in Italy mid 1980s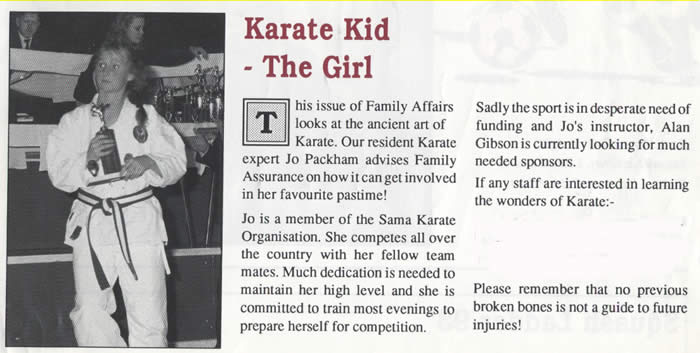 mid 1980s

ALL 7 ARTICLES BELOW FROM EARLY TO MID 1990s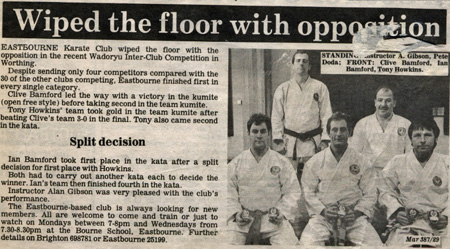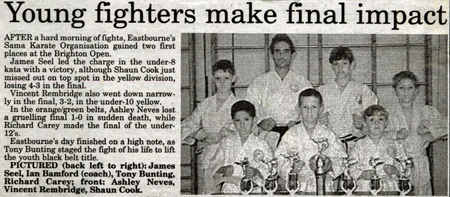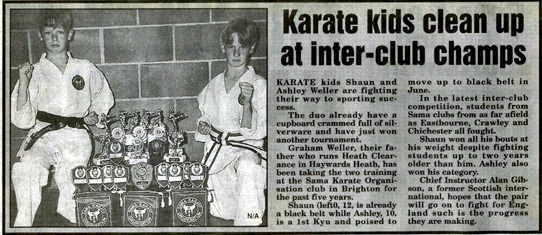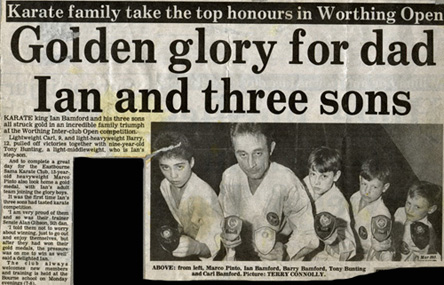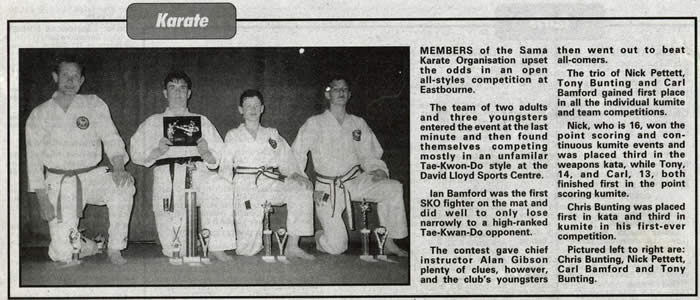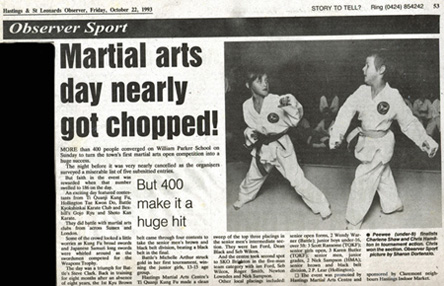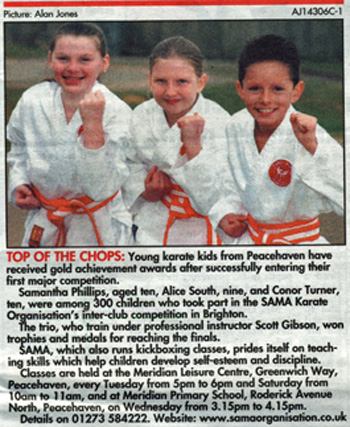 Taken from the Eastbourne Herald - Eastbourne winners of the Brighton Inter-club
Competition 18th May 2007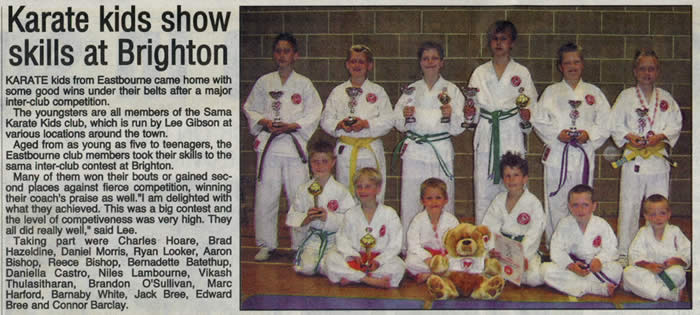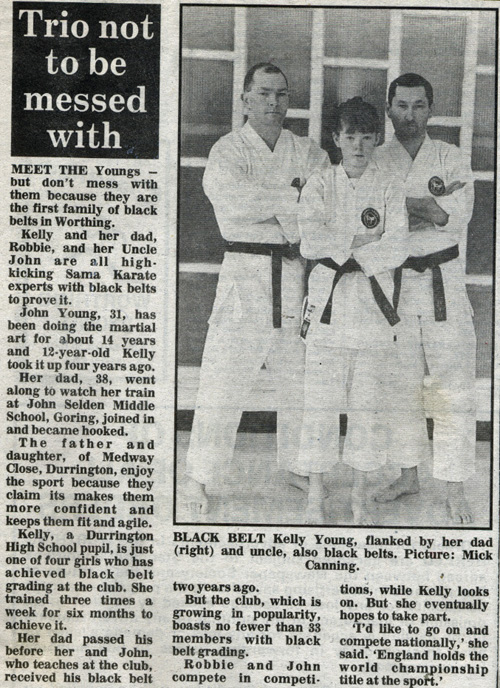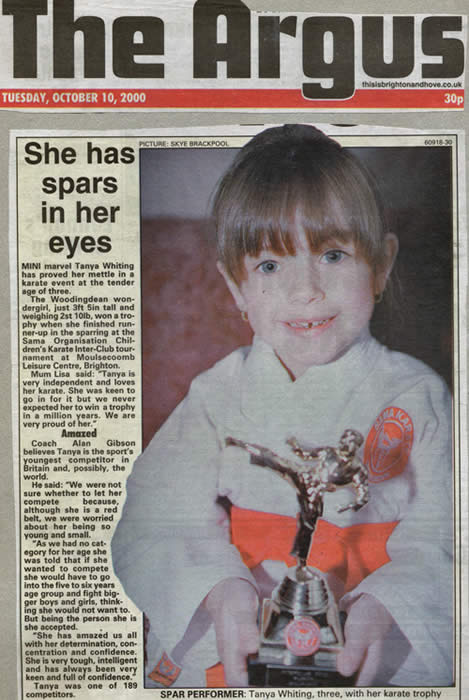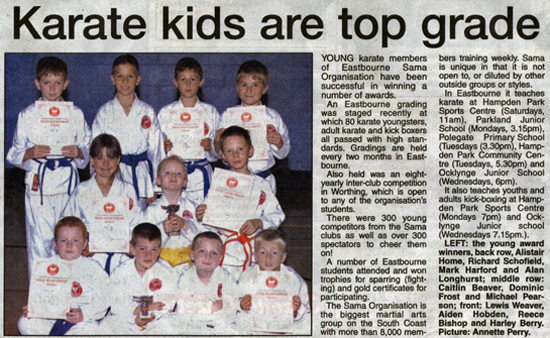 The EAST SUSSEX INLAND & KENT 2007 PRODUCTION DEMO TEAM appeared in the West Sussex Gazette on August 8th 2007
they did a display at Homefield Park Worthing on the 4th August for the Worthing Carnval