BRIEF NEWS 2018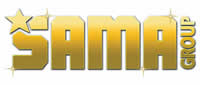 SPONSORS OF COLDEAN COLTS 7s FOOTBALL KIT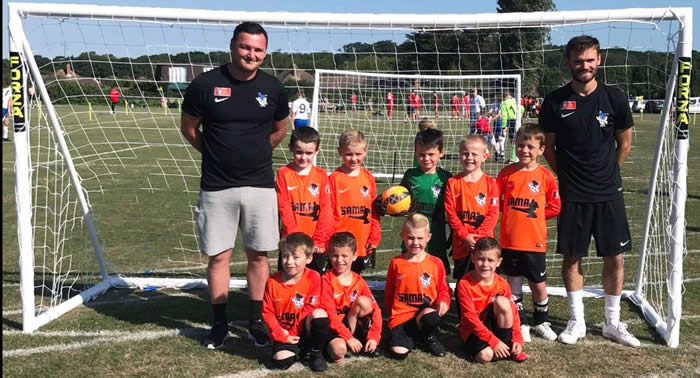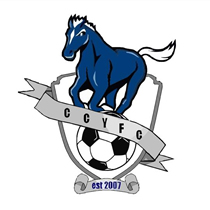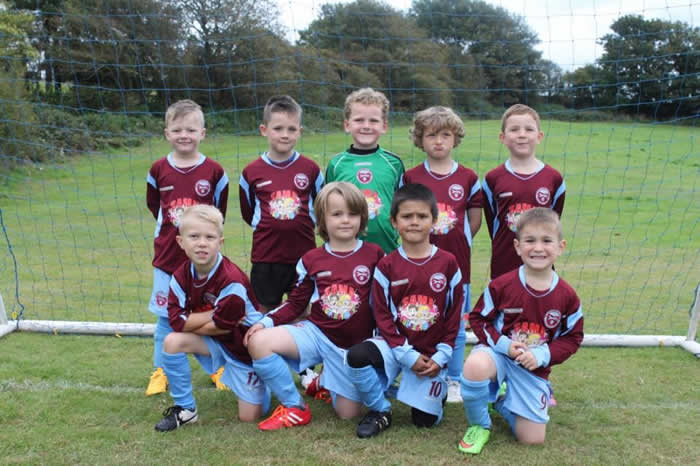 Here is another young local team we sponsored previously
SAMA HELPING THE COMMUNITY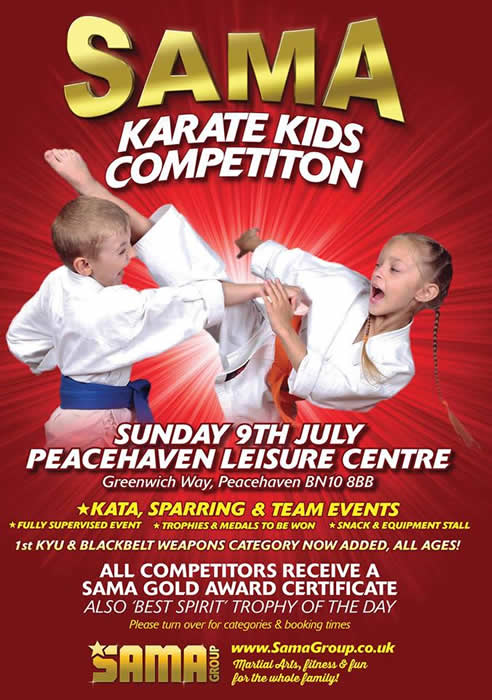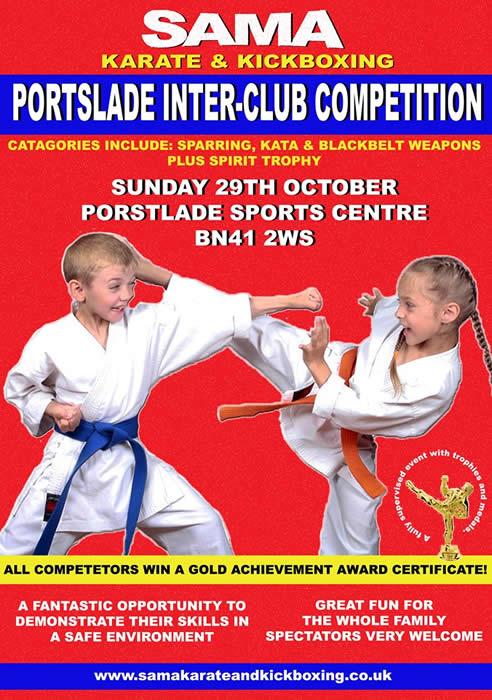 SAMA CIRCUS CITY BRIGHTON
FANTASTIC SOFT PLAY CENTRE FOR KIDS
CLICK PHOTO

BRIEF NEWS 2017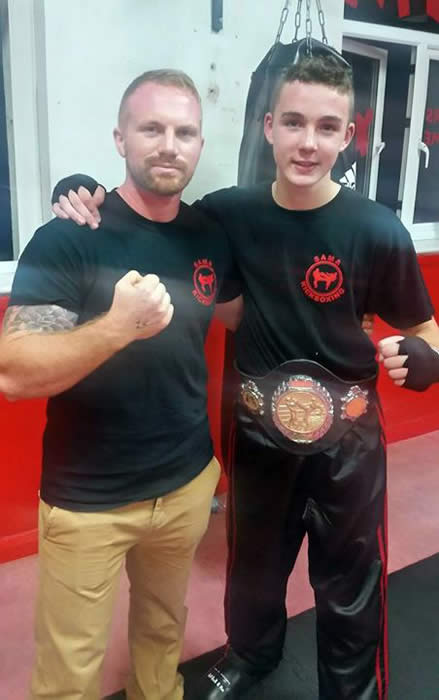 Massive Well Done to SAMA student, TOM WILSON from Bexhill, for becoming the new WKMA English Kickboxing Champion!
Tom fought Darren Parker from Focus Fit in the bout scheduled for 5 x 1.5 min rounds at the Gym Xtreme fight show last night.
Tom Won by 3rd Round Stoppage to come away with the belt & title!
Tom who is a black belt in karate and kickboxing has been training with SAMA since he was 6 years old under Lee Gibson.
He has fought in both styles winning many trophies & medals over the years.
Great work as normal from SAMA instructor Stuart Hedges who has also put a great deal into training Tom and running his corner on the night.
Also big shout out to Tom's dad who is always flying around taking Tom to all of his classes and events.
Below Toms trophies he has won!!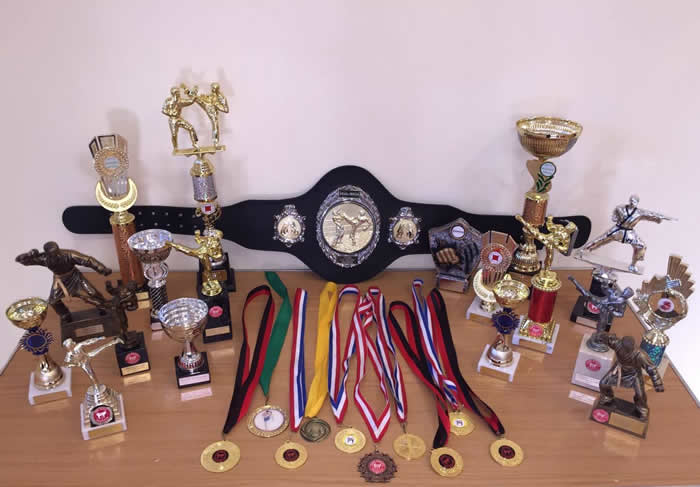 Sad news about my first Brighton karate instructor, Sensei Joe Robinson has died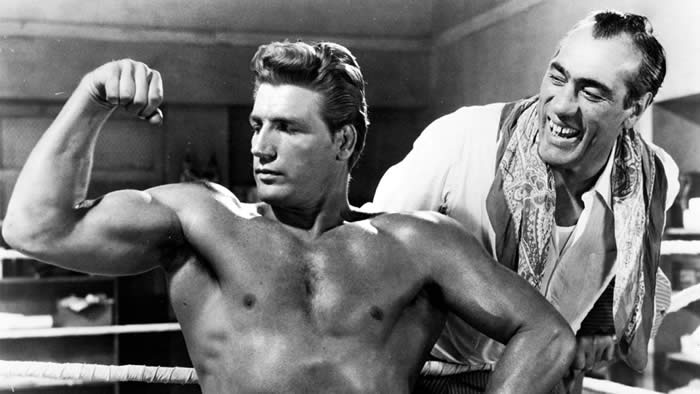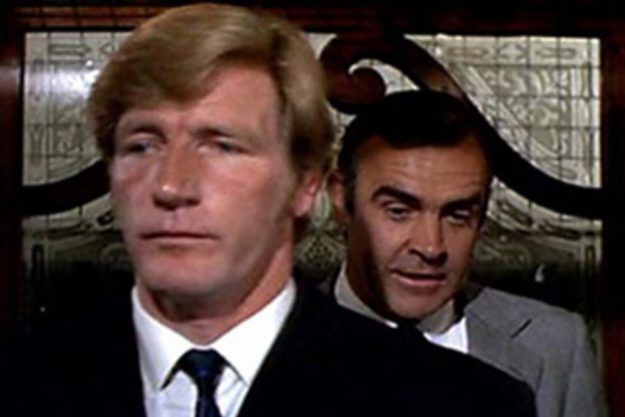 BRIEF NEWS 2016
JUST a few of our
SAMA INTERCLUB COMPETITIONS
Look at your SAMA Facebook and Area Webste for the latest competition in your area
as we have a few going on every year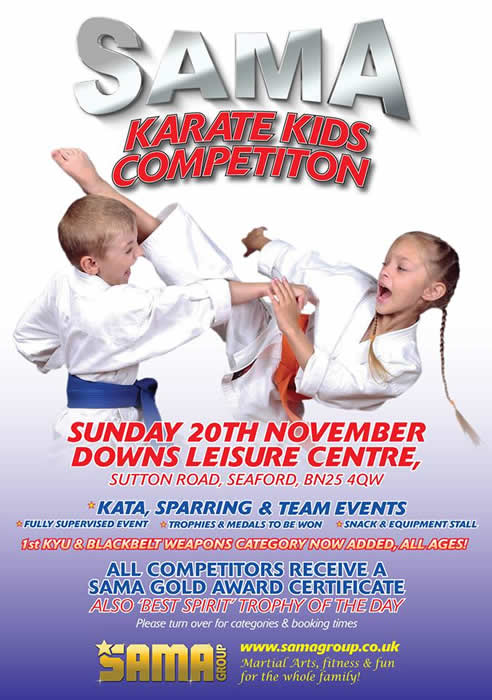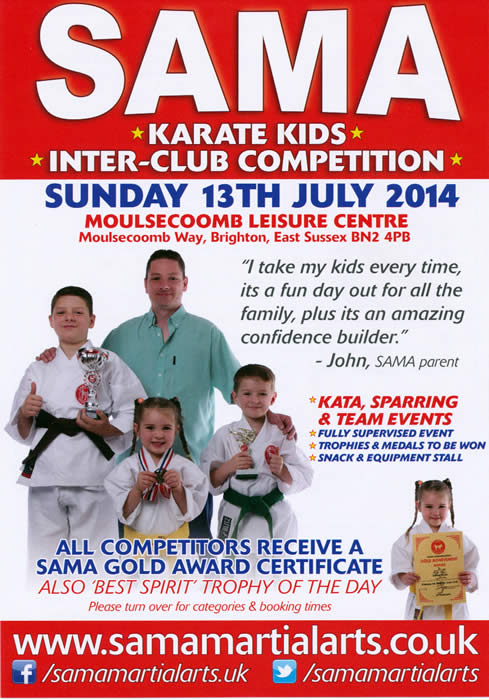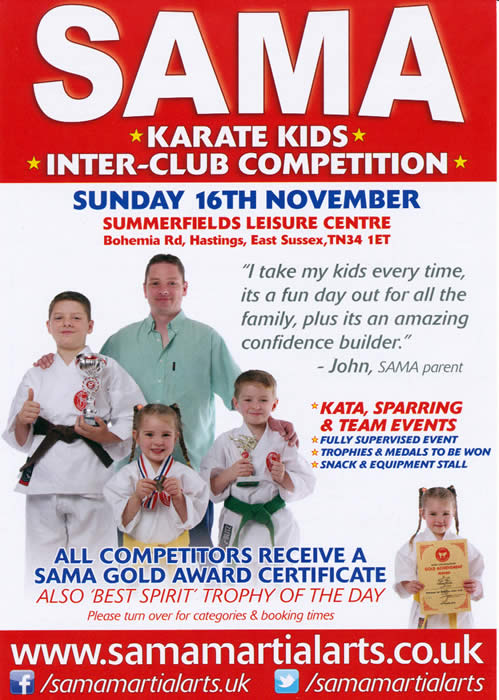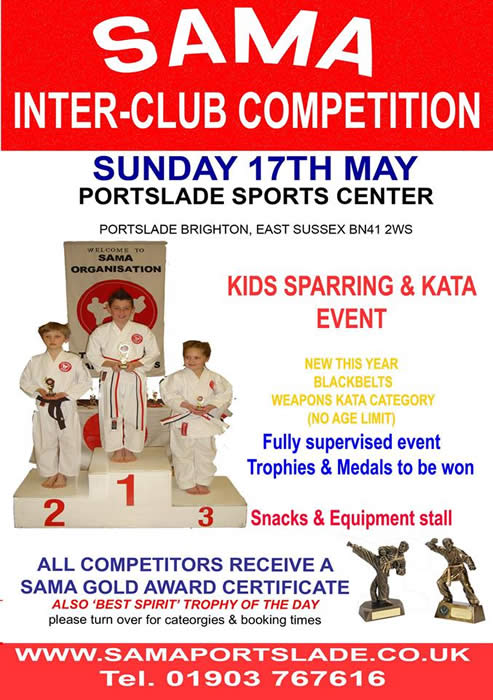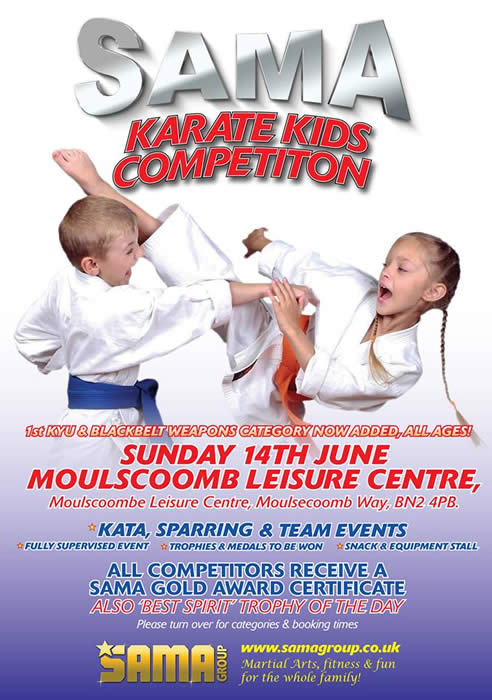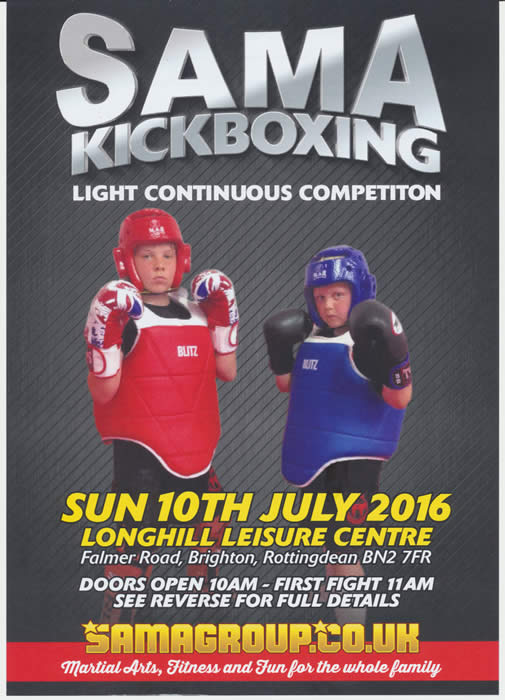 If you ever think you could never achieve a black belt - think again.
Becuase this clearly proves you can go from above, with hard work and determination:
TO THIS BELOW!!
WOW - and what a GREAT, GREAT feeling it is!!
(Below is a black belt grade Febuary 2017)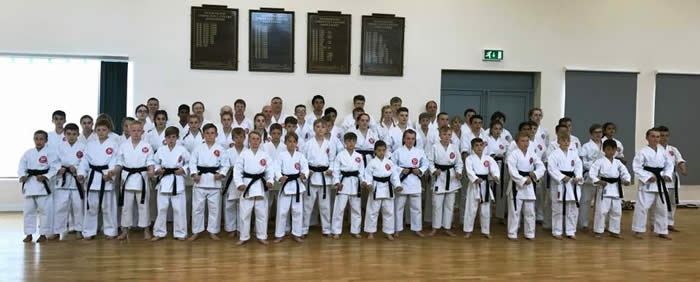 SAMA GROUP PRESENTS
A FANTASTIC CHILDREN'S SOFT PLAY CENTRE
CLICK ON Sama's CIRCUS CITY LOGO TO GO TO SITE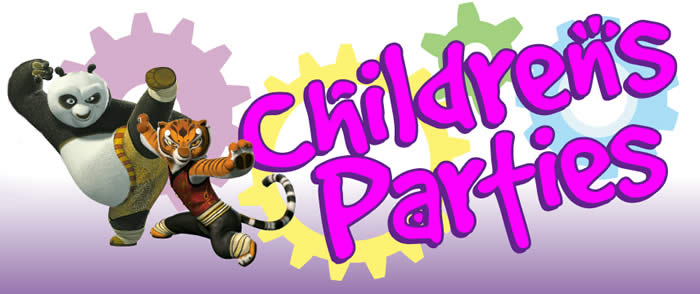 AND LOTS, LOTS MORE!!
SAMA CIRCUS CITY SOFT PLAY CENTRE BRIGHTON
IT HAS A GREAT CAFE AREA FOR PARENTS TO RELAX IN WHILE WATCHING THE KIDS PLAY & HAVE FUN.
CLIMBING FRAMES - THROUGH THE TUBES - BALL PITS - SPIDERMAN CLIMBING WALL - SWING RIDE - PLAY AREA FOR TODDLERS
PLAY IN THE PS4 GAME ZONE - GIANT TV SCREEN & MUCH MUCH MORE!!!
PARKING AT THE REAR IN ELDER PLACE, OFF NEW ENGLAND RD, ONLY £1 FOR AN HOUR AND IS AJACENT TO THE CENTRE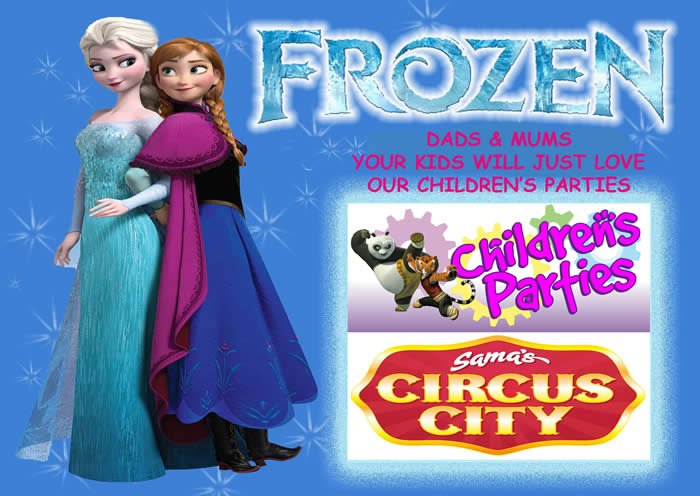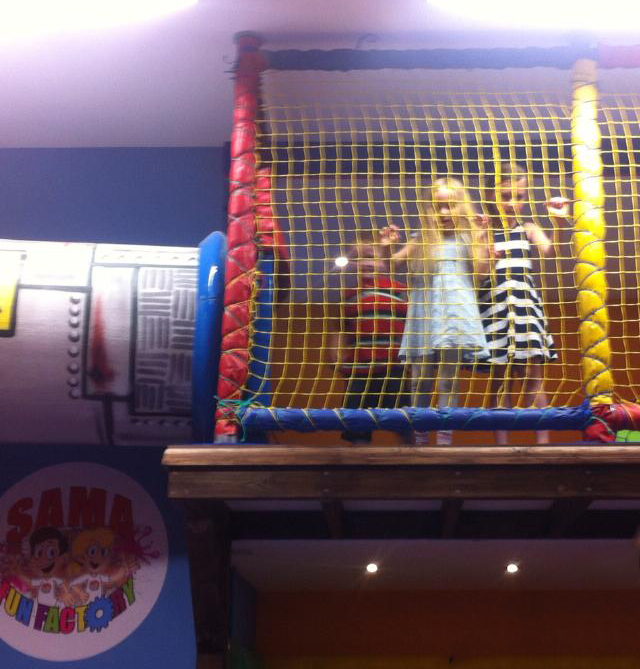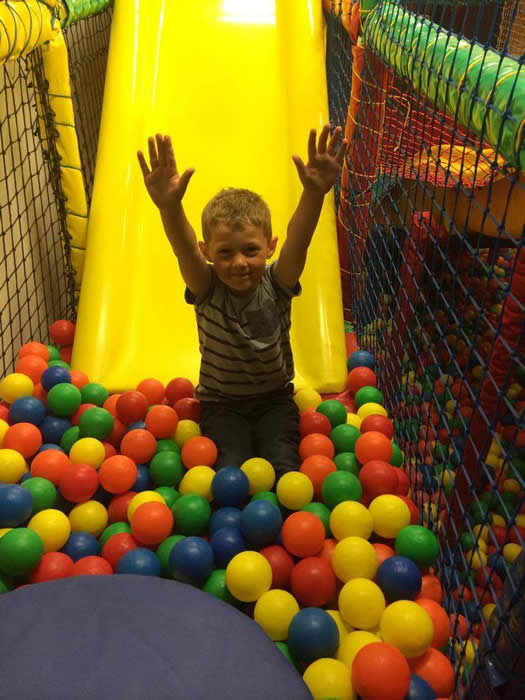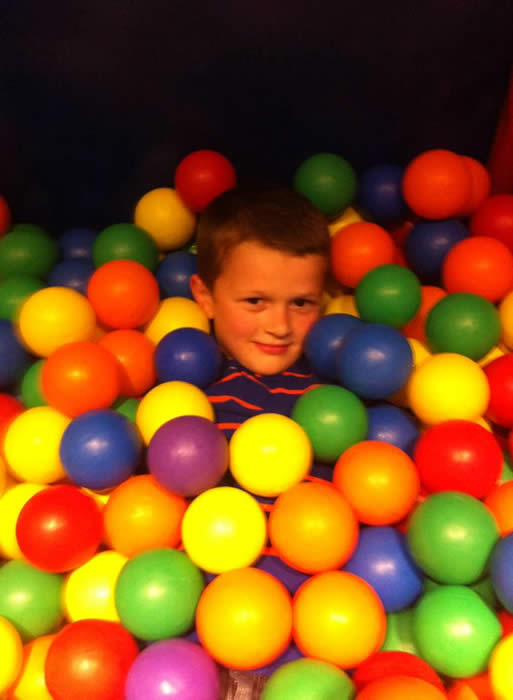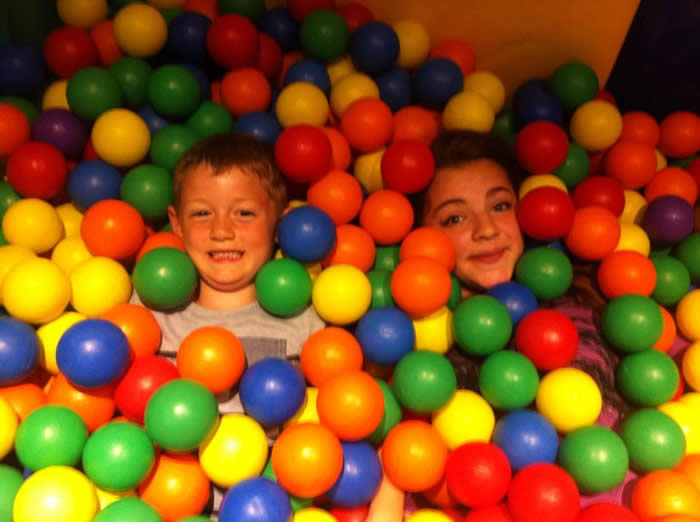 SPIDERMAN CLIMBIMG WALL - REACH THE BELL AT THE END AND WIN A PRIZE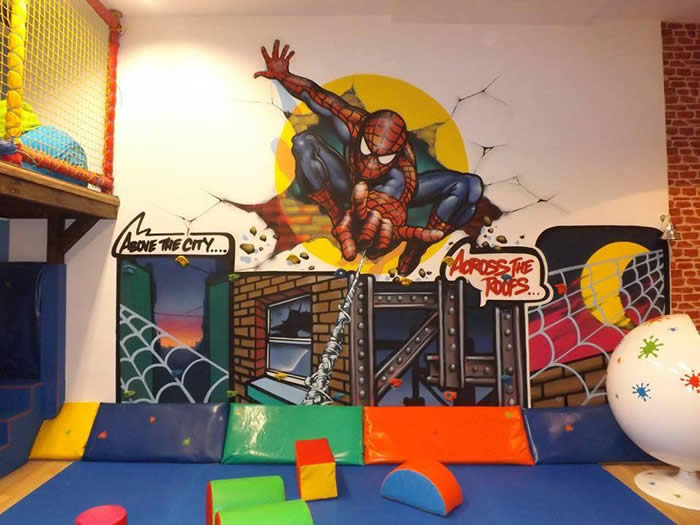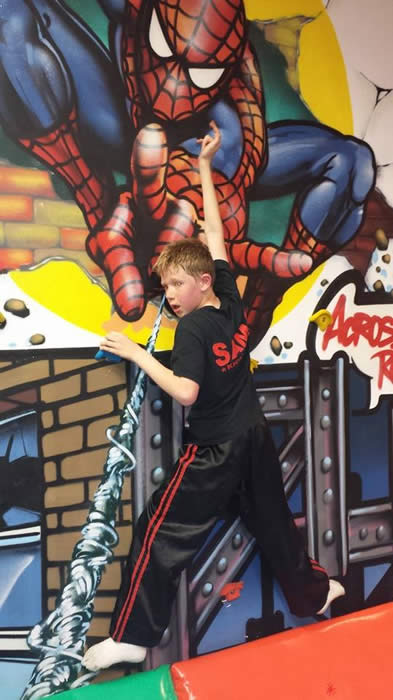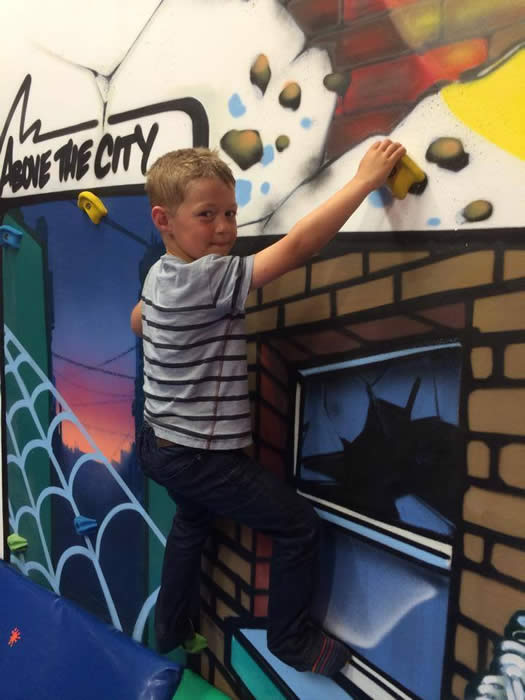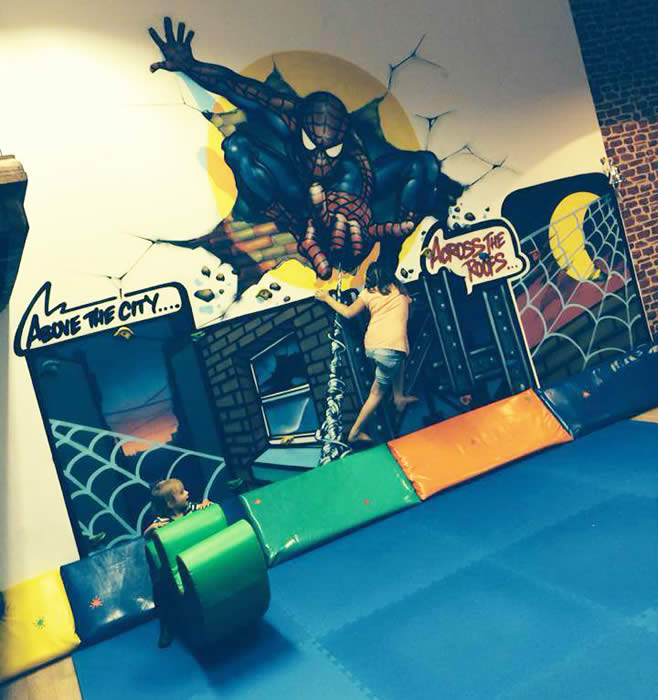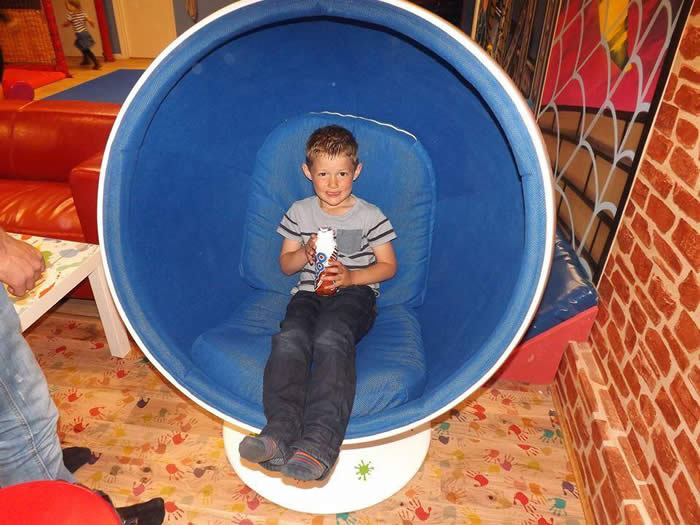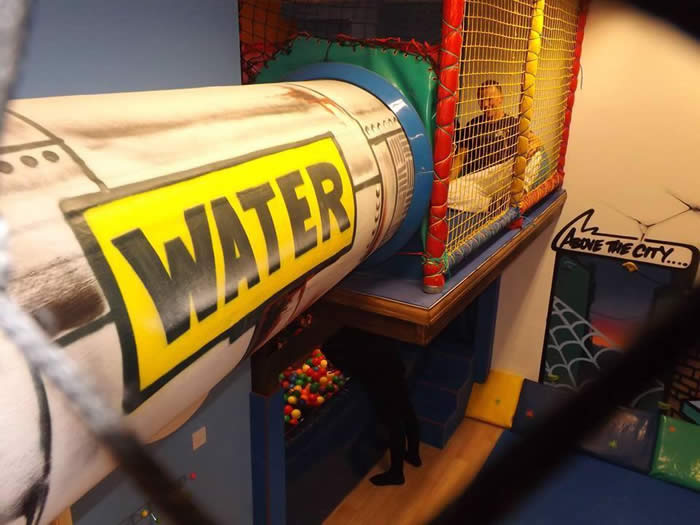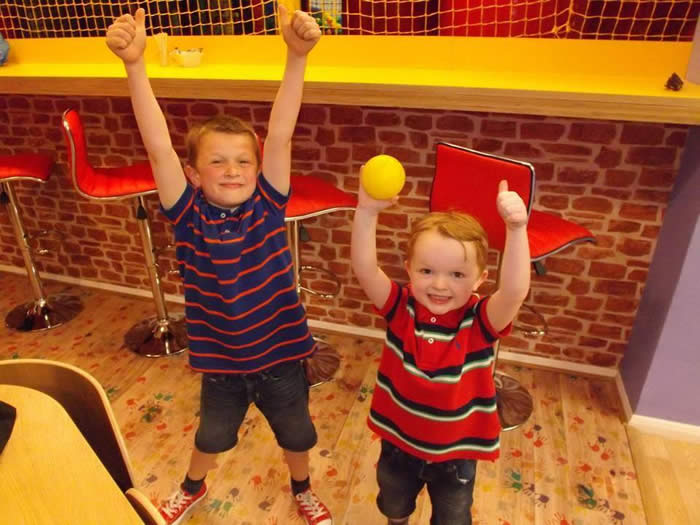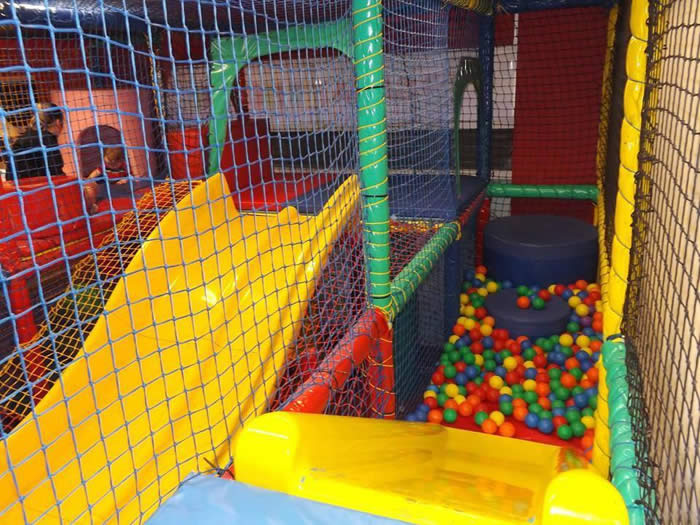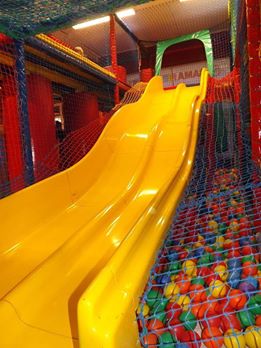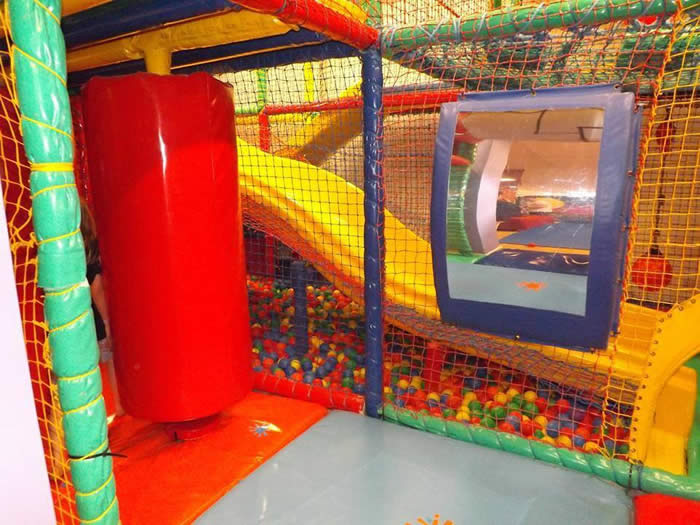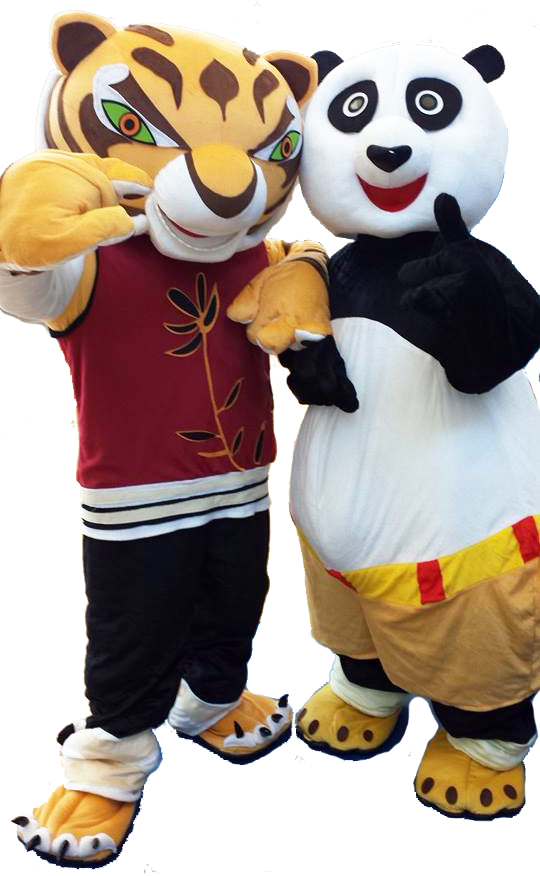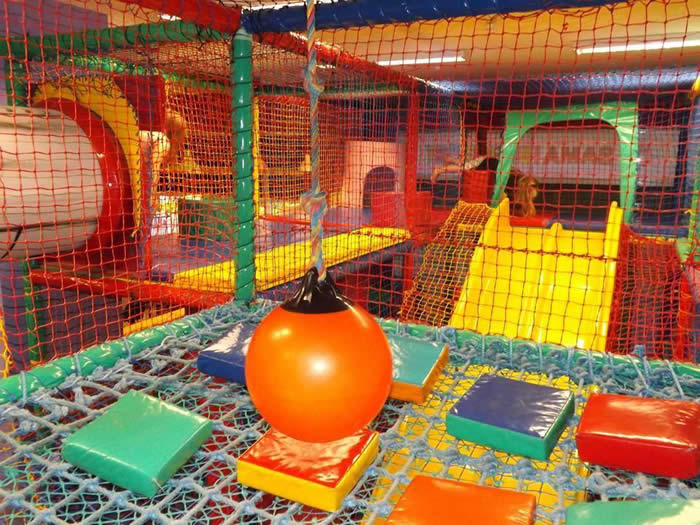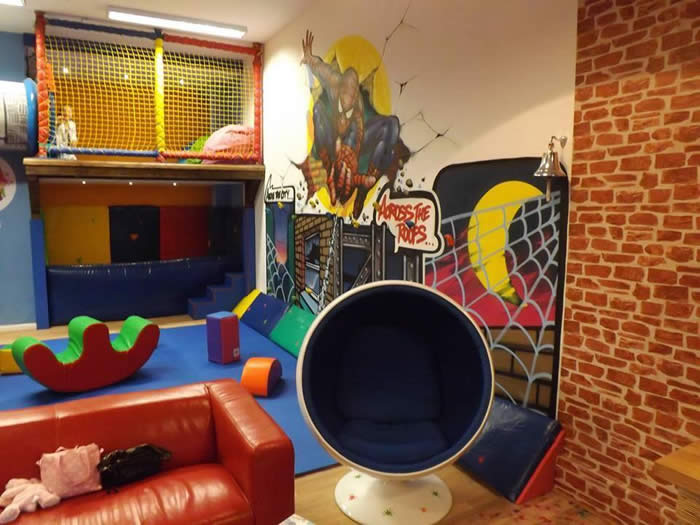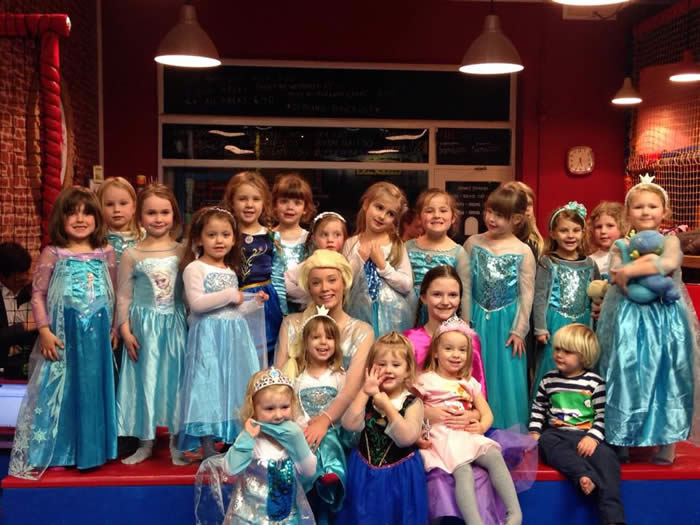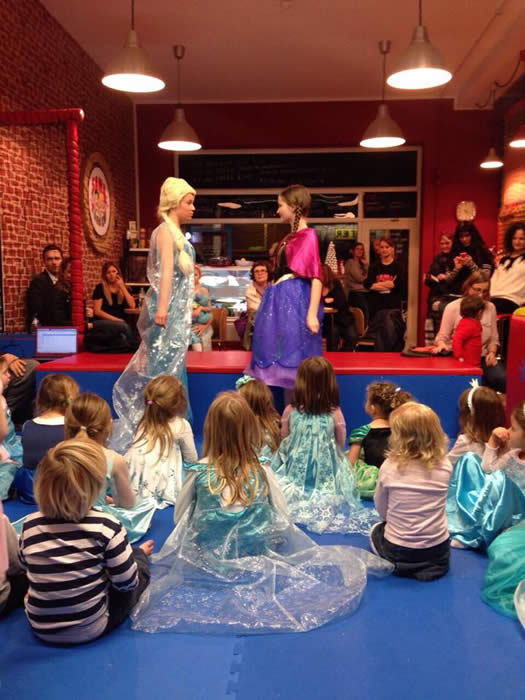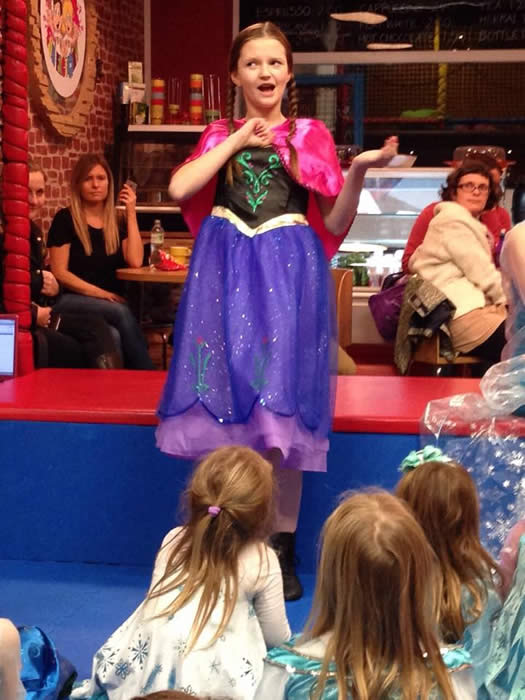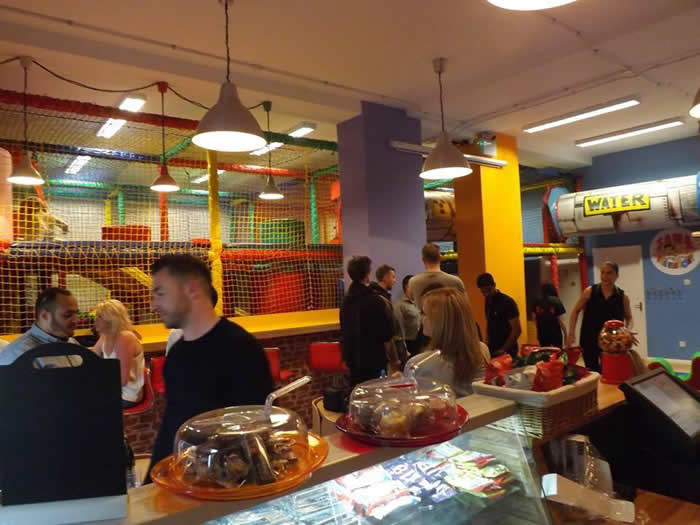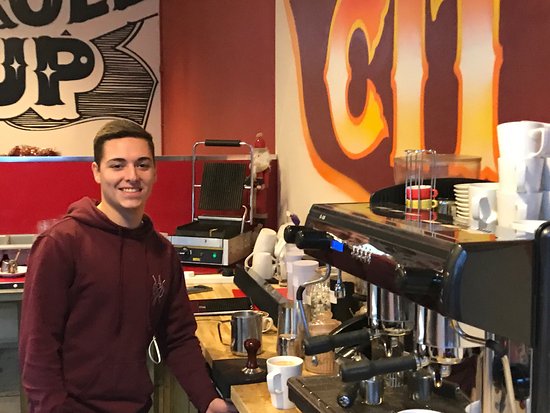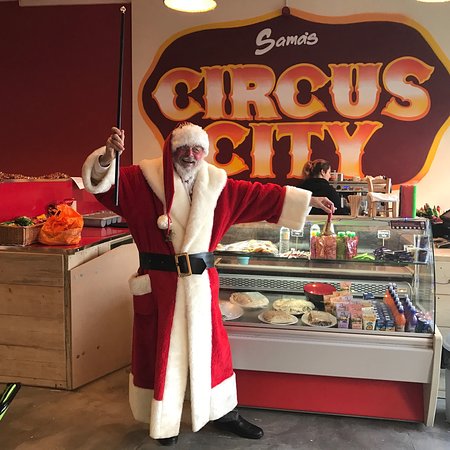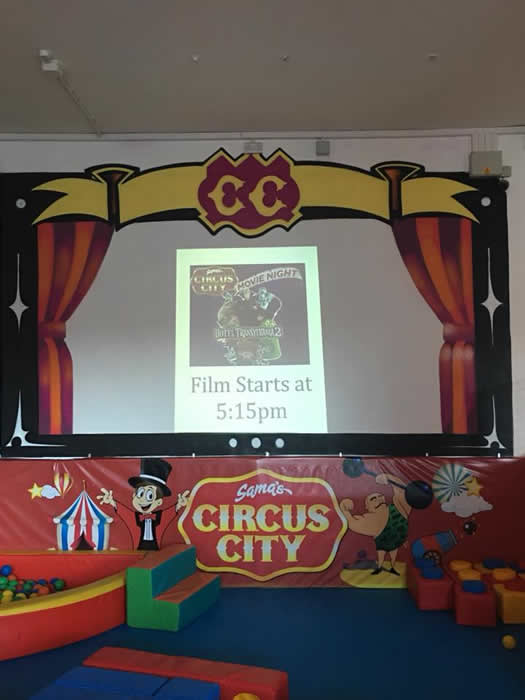 SAMA TEAM
5K Run in Brighton on 2nd July 2016 to fight Cancer
Go to our charity page and see what we do to help and support children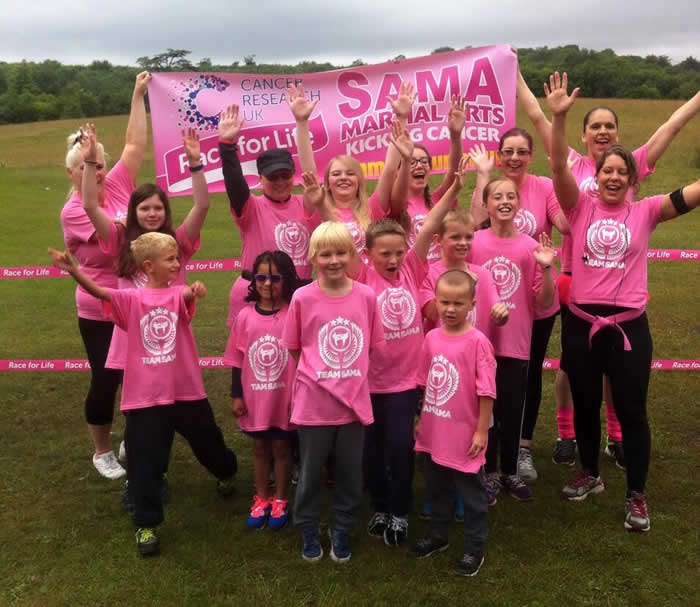 BRIEF NEWS 2015
SHIHAN'S 4th DAN GRADE
21 YEARS AGO
Hanshi's Karate Training over 50 years ago in Scotland
Students used to be taken in mid winter into the lochs in Scotland byJapanese teachers for advanced traditional training.
Karate training back then was extremely hard and brutal.
Nowadays!!
However karate training nowadays has completly changed, it usually takes place in a nice warm cosy sport center or hall.
Training back then that Hanshi did is really unheard of nowadays.
We are taking about old school karate of hard knocks.
A type of karate training that toughened you up mentally and physicaly.
On December 9th 21 years ago
Hanshi decided to do some old skool karate and take Shihan into the sea in Hove, East Sussex for his 4th Dan grade.
At 6am on a pitch black morning wearing only karate trousers and their black belts they both waded out chest deep,
to do battle with the elements, to train in kata and advanced karate techniques.
That morning
It was just thier luck, for the weather was extremly bad, freezing icy cold with strong gale force winds .
The waves was crashing high onto the beach. The water was so cold their bodies were numb with waves crashing over their heads.
The beach in that part of Hove dramatically drops steeply down and the current was strong that morning.
Both were constantly fighting hard for control to stay on thier feet.
Continually being swept under the water and constantly being pushed further out to sea.
It was a struggle to keep their heads above water loosing sight many times of each other and the direction of the beach.
Old school karate "Do or die"
As Hanshi is old school tuaght, meaning if you start something, you finish it.
So it would be "lose of face" to walk away, a do or die attidude.
If you are a true traditional martial artist then you will understand this.
If not, then you may not understand
Its true to say because of the severe conditions that day, one of them, or even both could of been swept out to sea or drowned.
However for a student to accept such a task without question as Shihan did shows respect he has for teacher and his karate.
A strong bond was clearly formed that morning between teacher and student
Was it worth it, if things had gone wrong, maybe not.
To face danger and accept your fears and live to tell the tale, then of course it was worth it.
One thing is for sure they will never ever forget it.
OLD SCHOOL KARATE STILL LIVES -OSS
RACE FOR LIFE - 2015 - 2015 - RACE FOR LIFE
HASTINGS 14th JUNE - EASTBOURNE 21st JUNE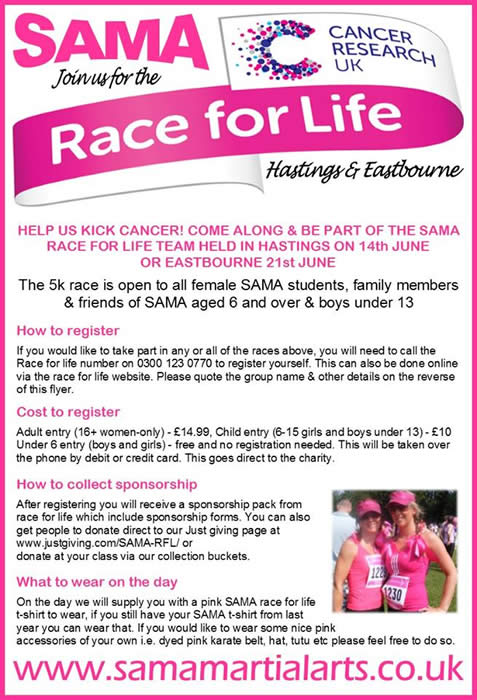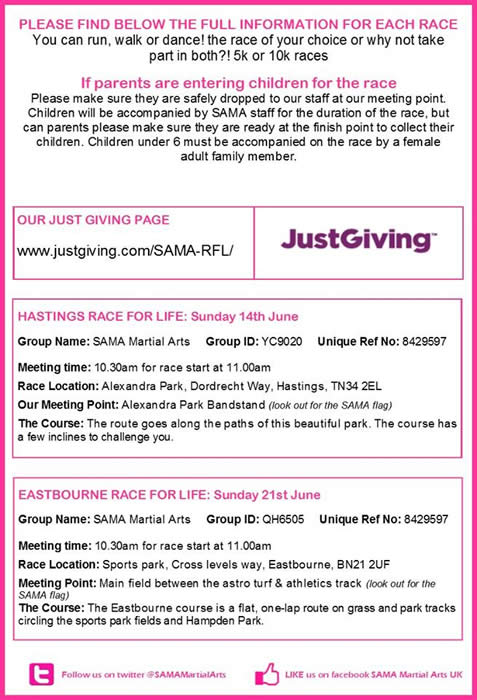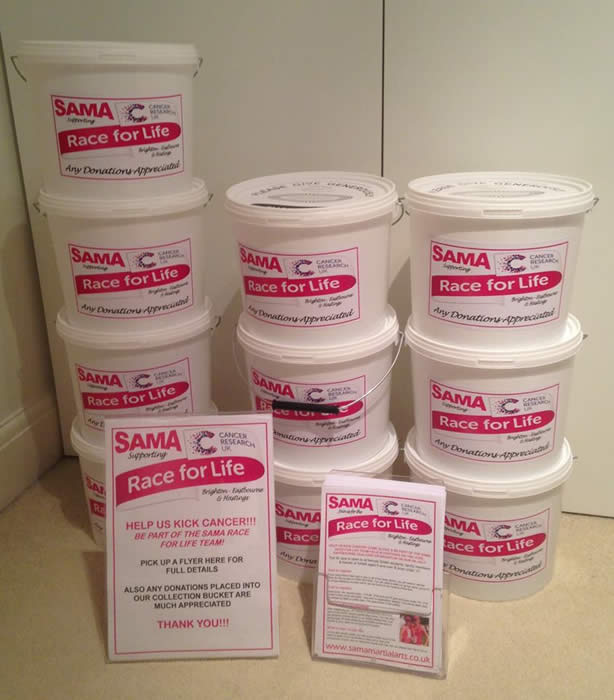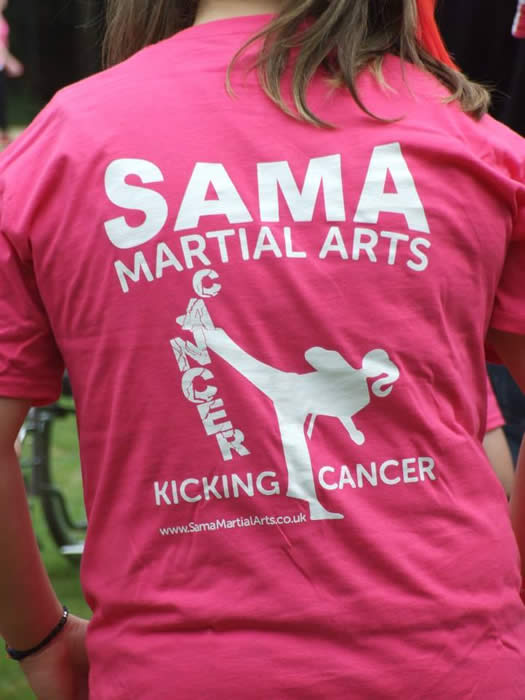 SAMA TEAM - BRIGHTON HALF MARATHON
Congratulations to - Sempai Sam Tebay and to Max Brazier
Sam completed the marathon in 2hr 10min & 31sec Max came 2nd in the mini mile
Also Sue Standing a brown belt who suffers from MS completed the marathon in 3hrs
Sam raised £305 for the Rockinghorse Charity - Children's Hospital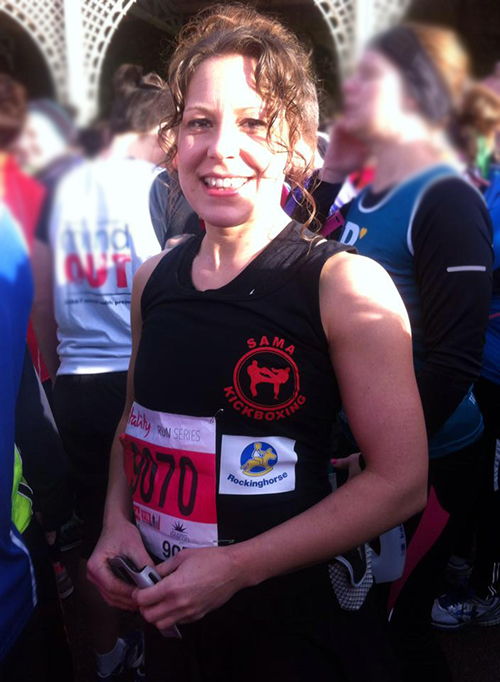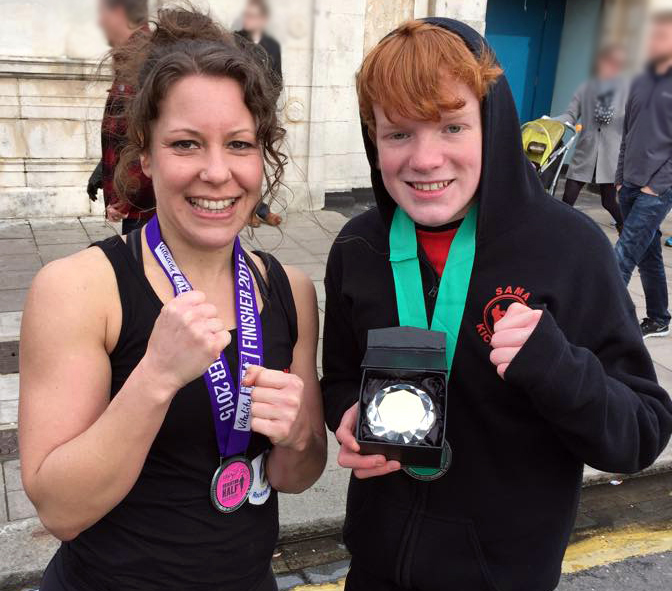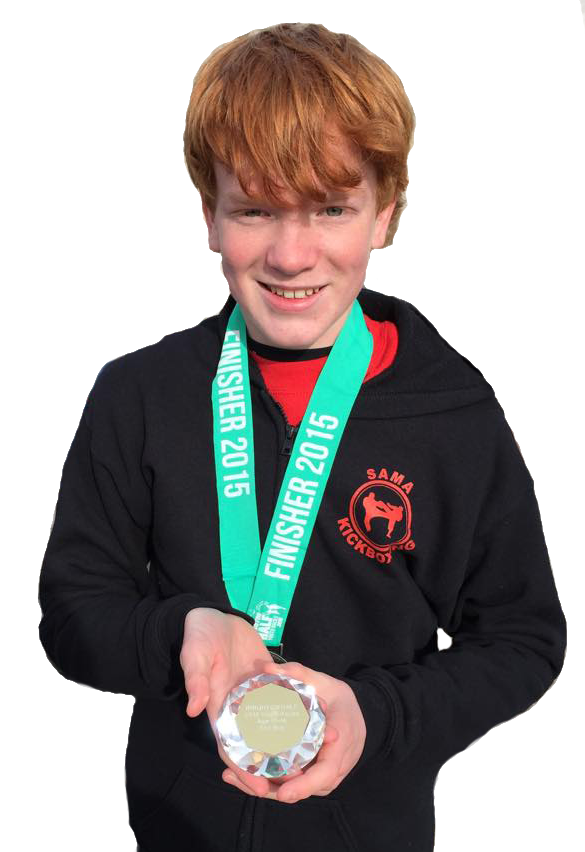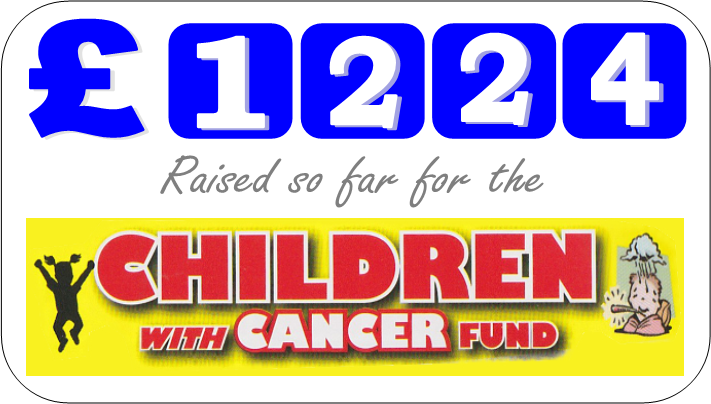 SAMA TEAM - EASTBOURNE HALF MARATHON
Congratulations to - Sempai Chris Blackman ran the in aid of Children with Cancer
Kickboxing instructor - Andy White also ran in support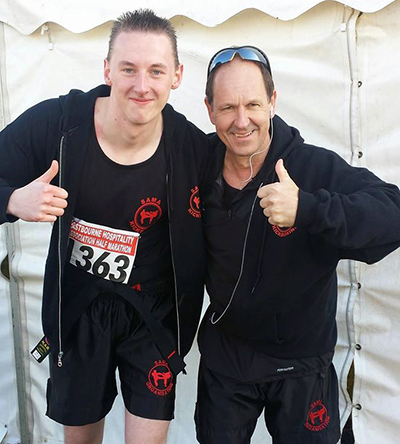 SAMA TEAM - HASTINGS HALF MARATHON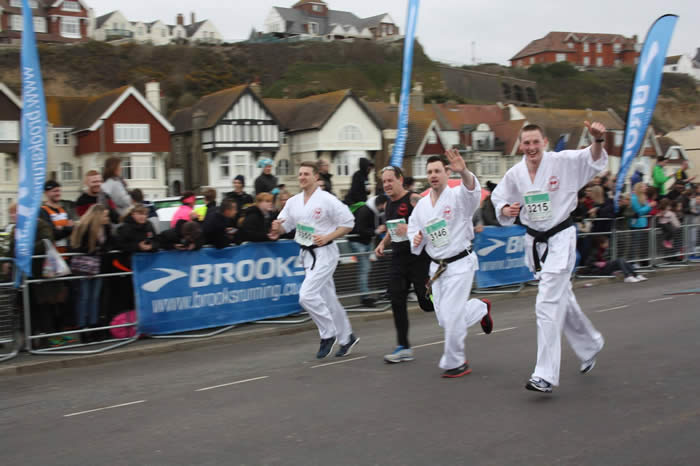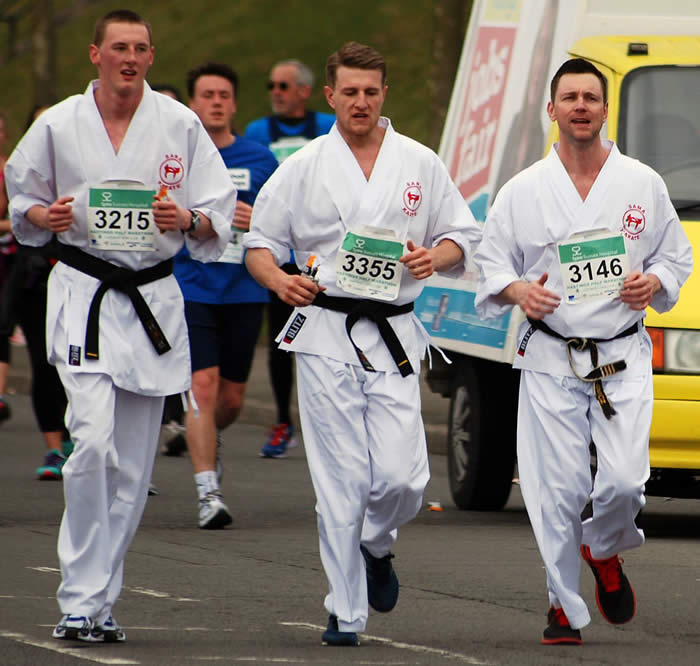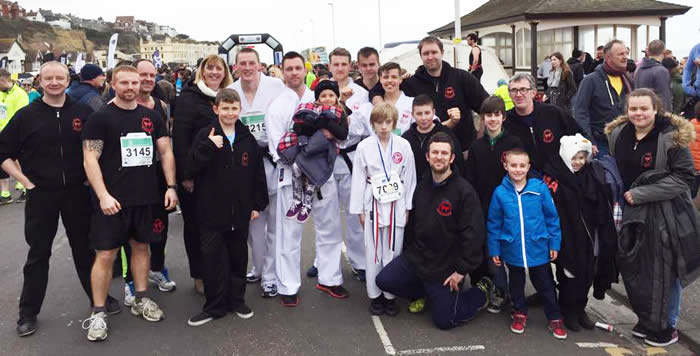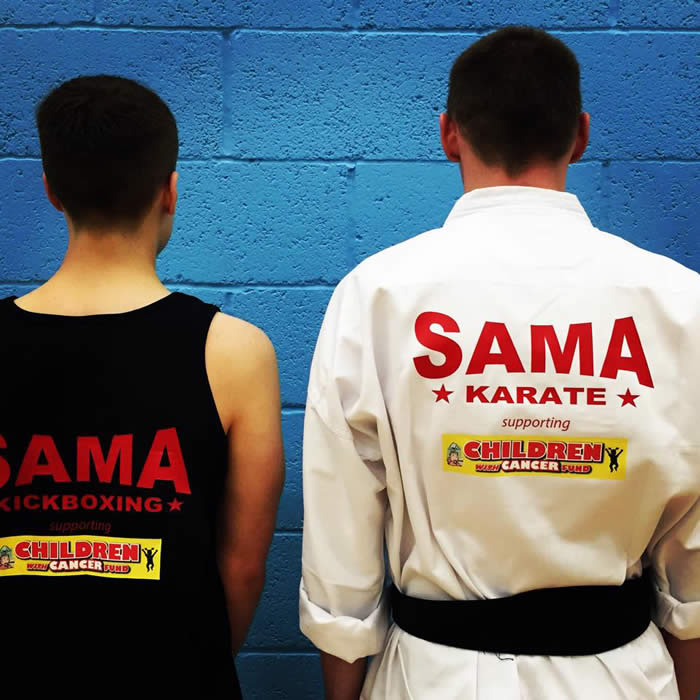 FULL CONTACT KICKBOXING FIGHT NIGHT
Congratulations to Chris Blackman (center) who won his full contact kickboxing fight - details to follow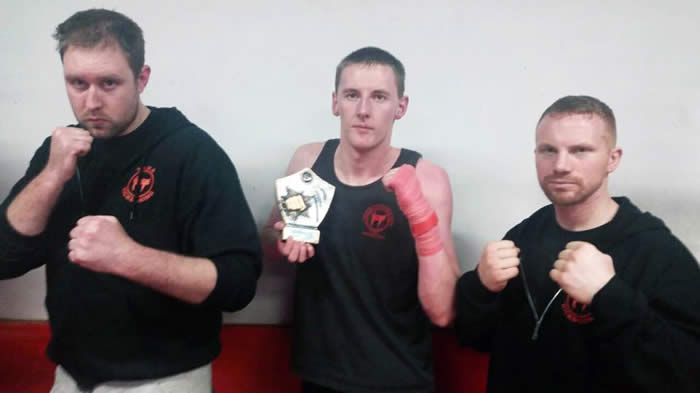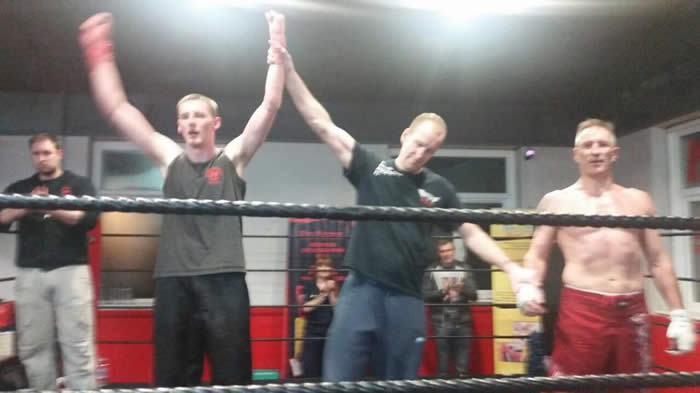 SOME PREVIOUS NEWS FROM 2014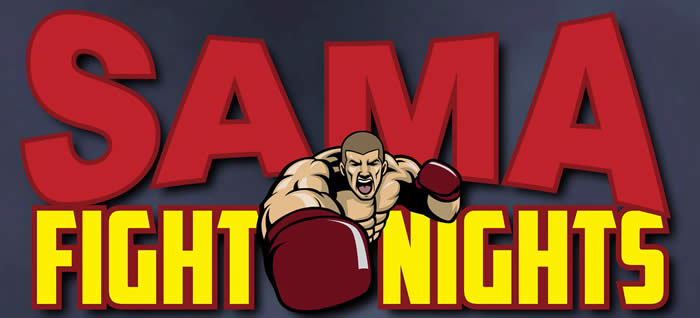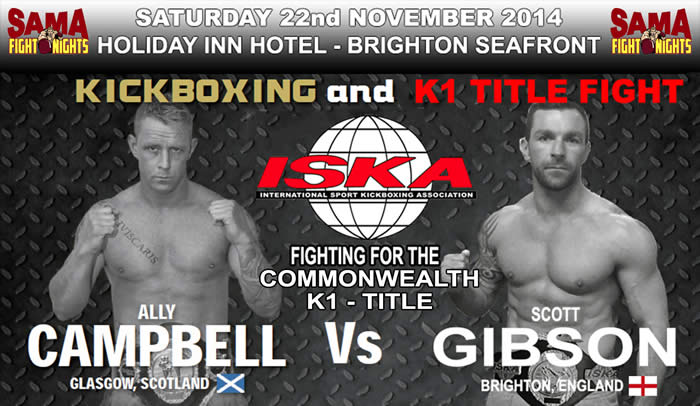 A NIGHT OF FULL CONTACT KICKBOXING AND K1
ON THE CARDS
ISKA PROFESSIONAL COMMONWEALTH K1 TITLE
Fight update: Scott Gibson will now be fighting for the Commonwealth title which is a higher ranked belt than the British title!...
Its going to be a great night and we look forward to seeing all the supporters there!
BETWEEN THE TOUGH SCOTTISH K1 CHAMPION ALLY CAMBELL AND OUR VERY OWN SCOTT (TOO HOT) GIBSON
K1 RULLES ALLOWS, KNEES, THROWS, SPINNING BACK FISTS AND LEG KICKS, SO ITS GOING TO BE A WAR
ALSO ON THE BILL IS OUR SAMA FIGHTERS WHO ARE::
KANE STANDING - LIAM O'HARA - BRENDON MOCKET - ANDY WHITE - JOSH SPRAG
MATT WELLS - STUART HEDGES - NICK GUNN - MITCHELL STONE - SAMMY MARTIN - DARREN MORRIS
OUR FIGHTERS WILL BE COMPETING AGIANST FIGHTERS FROM OTHER KICKBOXING GYMS
Congratulations To Yondan
Scott Gibson
The Commonwealth I.S.K.A K1 Kickboxing Title
Held at the Holiday Inn Hotel Brighton Saturday 22th November 2014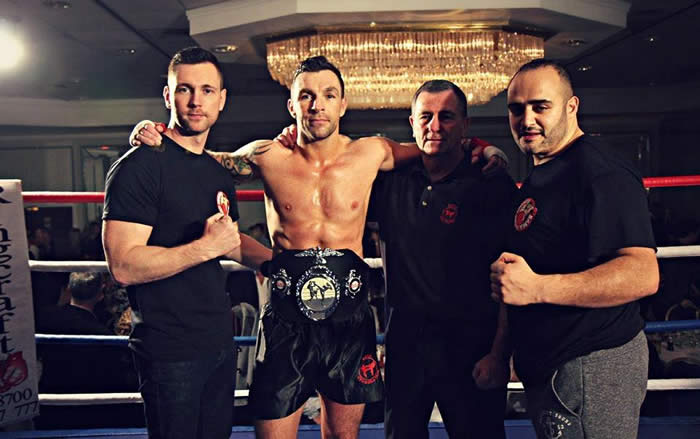 Scott after winning the Commonwealth K1 Title by stoppage in the first round on Saturday night!
Scott Gibson
Ranked 2nd in the World
PROFESSONAL FULL CONTACT TITLES
I.K.F. Southern Area Champion - Golden Gloves British K/B Champion - I.S.K.A. British K/B Champion
I.S.K.A. Commonwealth K1 Champion - I.S.K.A. European K/B Champion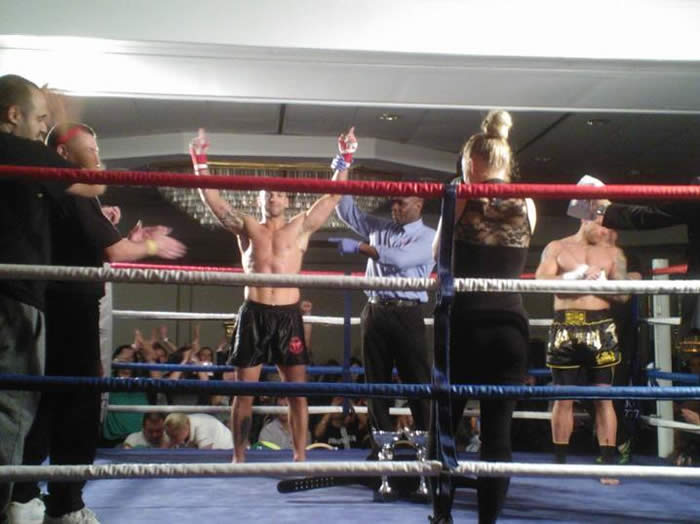 ALSO A BIG CONGRATULATIONS TO ALL OUR SAMA FIGHTERS WHO FOUGHT ON THE NIGHT
SAMMY MARTIN - KANE STANDING - NICK GUNN - BRENDON MOCKET - CHRISTOPHER BLACKMAN
LIAM O'HARA - DARREN MORRIS - MATT WELLS - STUART HEDGES - JOSH SPRAGG - MITCHELL STONE
AARON PHELPS - TAYLOR OHARE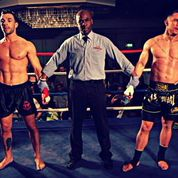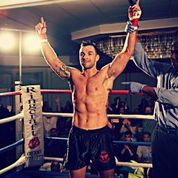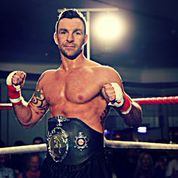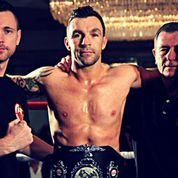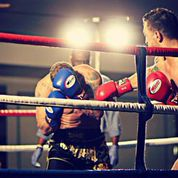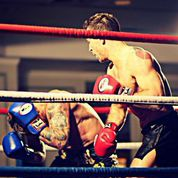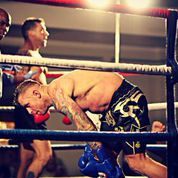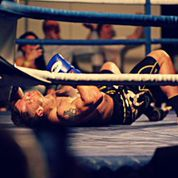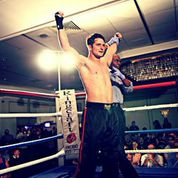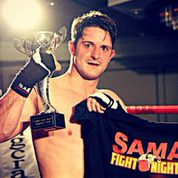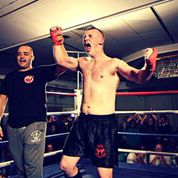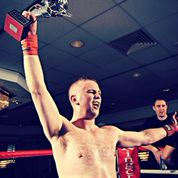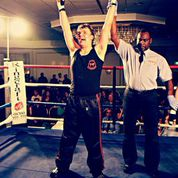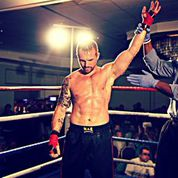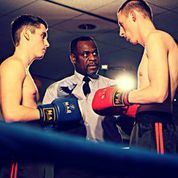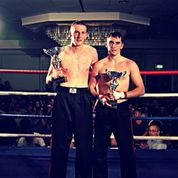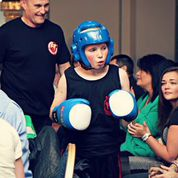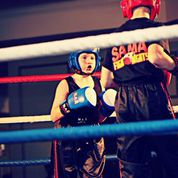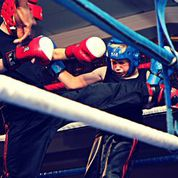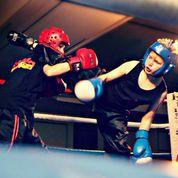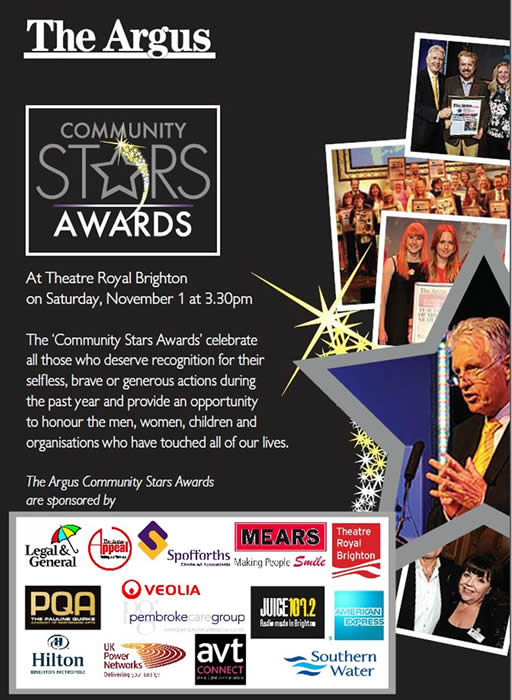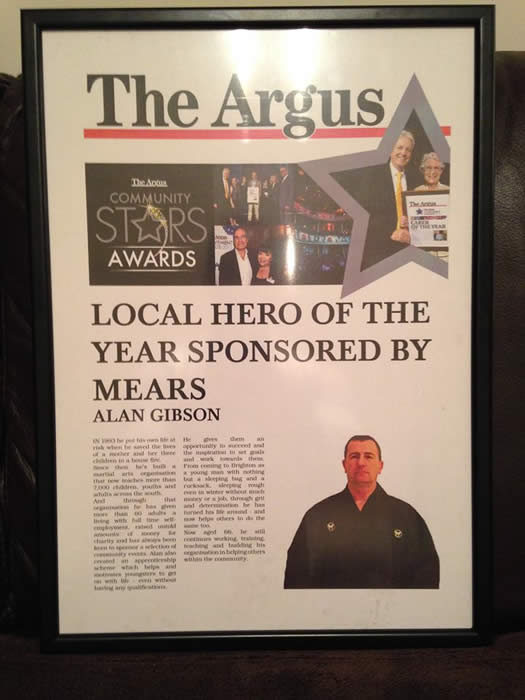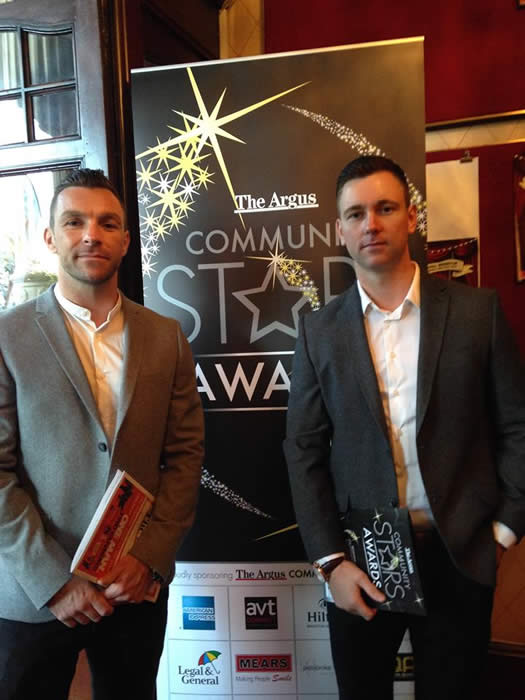 WE ARE PROUD TO ANNOUNCE THAT THE CHIEF INSTRUCTOR OF THE SAMA ORGANISTAION, HANSHI ALAN GIBSON
HAS WON THE LOCAL HERO OF THE YEAR AT THE ARGUS COMMUNITY STARS AWARDS CEREMONY!...
The lavish ceremony presented by news reader Nicolas Owen and John Snow, took place today at the Theatre Royal in Brighton on Saturday 1st November 2014.
It champions all those who deserve recognition for their selfless, brave or generous actions and provide an opportunity to honour the men, women and children
who have touched all of our lives...
The award was collected on his behalf by his sons, Yondan Lee Gibson and Yondan Scott Gibson, both were extremely proud to do so and he is a total inspiration to them both.
Hanshi Gibson was short listed from many entrants and won the award due to his selfless act in 1993 putting his own life at risk of fighting through flames to punch through a double glazed window to save a mother and her 3 children in a house.
From building a martial arts organisation, he has giving many an opportunity to succeed and the inspiration to set goals and work towards them. Along with this his organisation also helps many
disadvantage and disabled children, his on-going charity work. All this has motivated and given inspiration to so many in his 50+ years in martial arts.
Not bad for someone who arrived in Brighton from Glasgow with only a sleeping bag and rucksack, sleeping rough even in winter without much money, a job or family support to help him.
It has been through sheer grit and determination he has turned his life around - and now helps other do the same.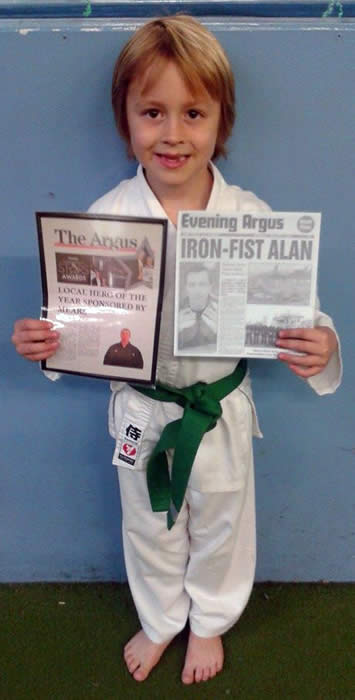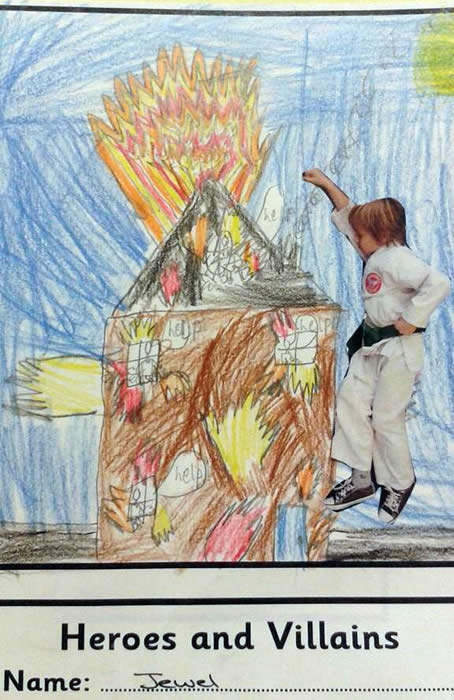 Jewel Vogel wanted to be a hero just like Hanshi for his school Heros & Villains event.
Jewel drew a picture of the house fire pretending to be hanshi saving the lives of a mother and her 3 children.
Well done Jewel, your hanshi's hero now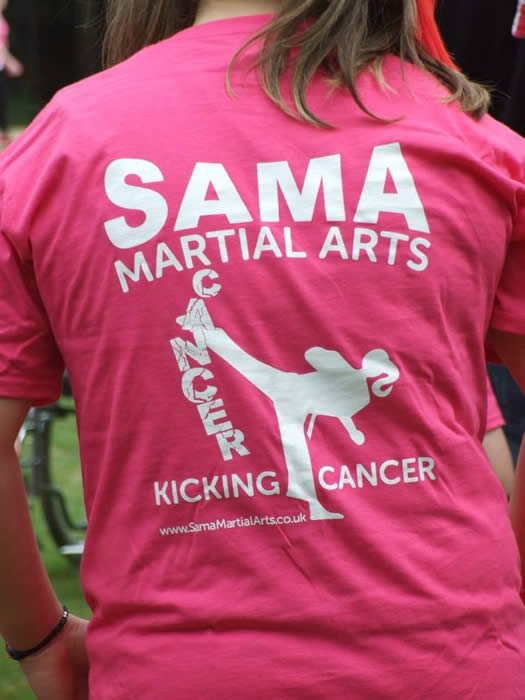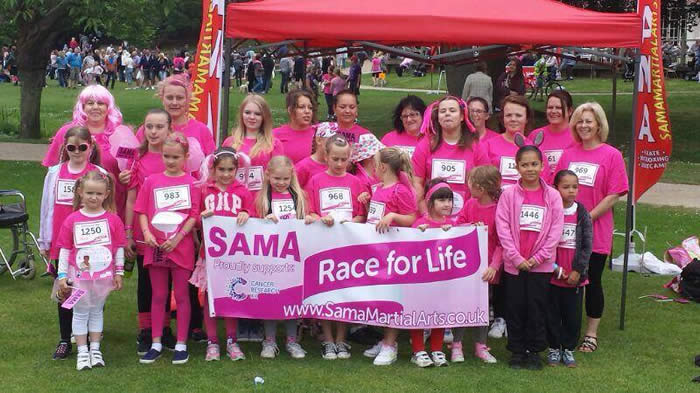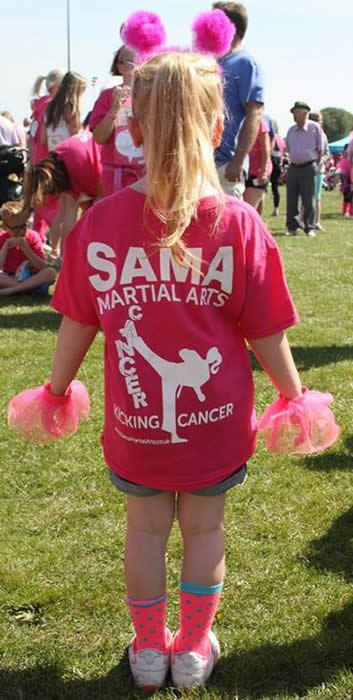 PLEASE SPONSOR OUR SAMA GIRLS TEAM - OR WHY NOT JOIN THEM - CLICK https://www.justgiving.com/SAMA-karate-girls/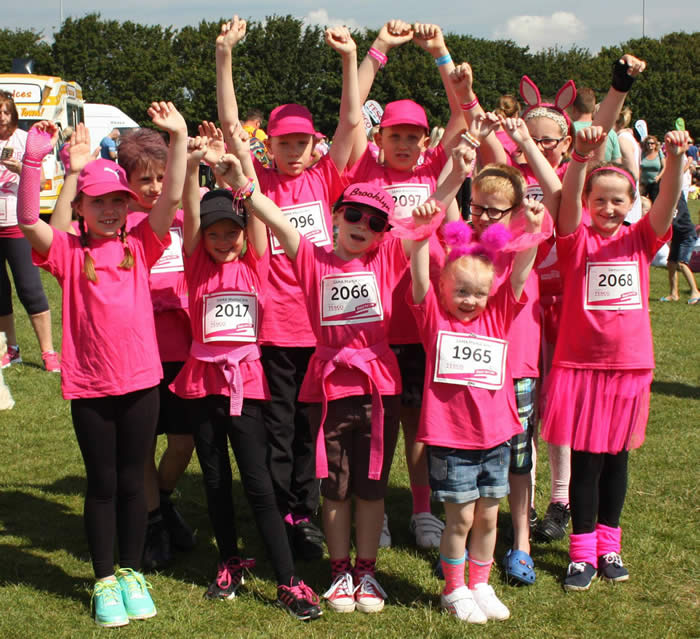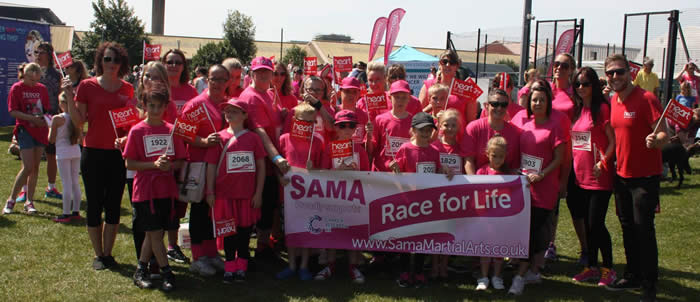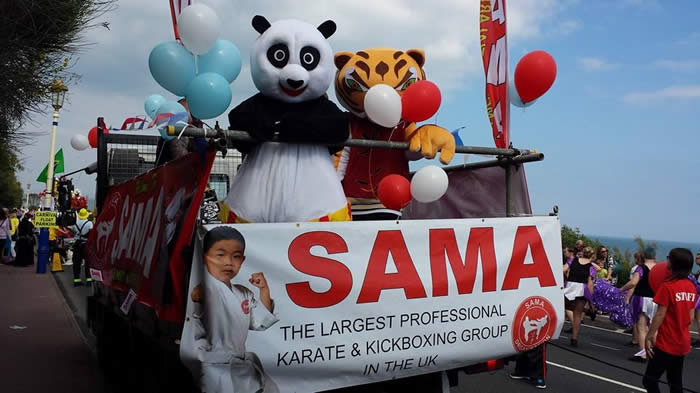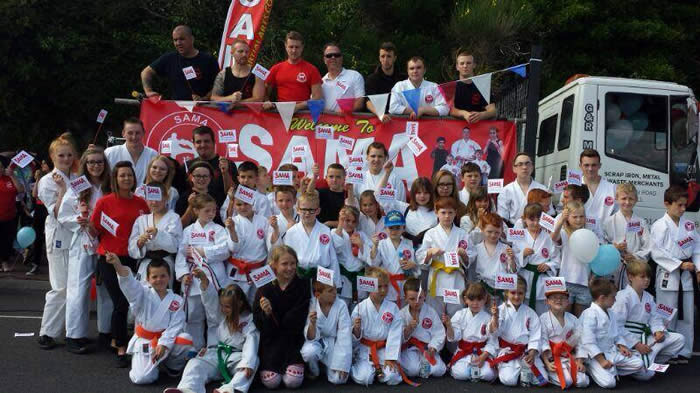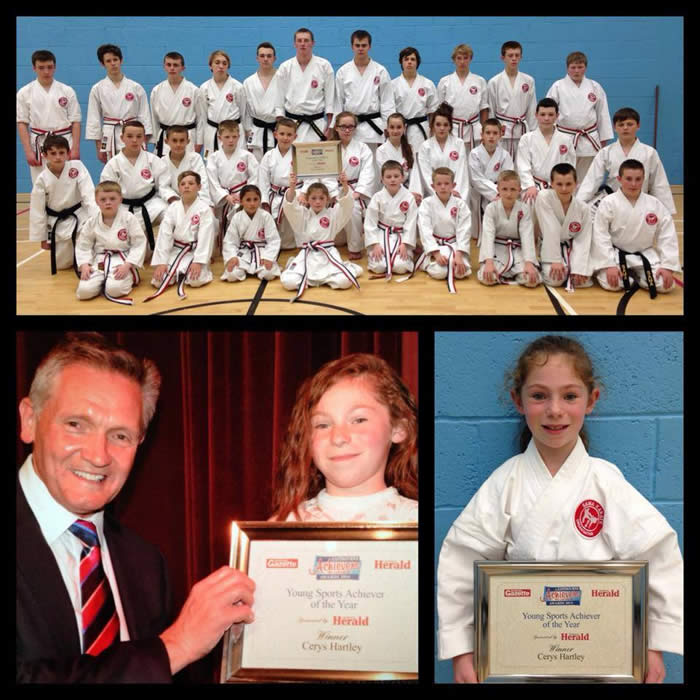 BIG CONGRATULATIONS TO SAMA STUDENT
CERYS HARTLEY
FOR BEING AWARDED THE YOUNG SPORTS ACHIEVER OF THE YEAR
PRESTENTED AT THE WINTER GARDENS EASTBOURNE ON 25th APRIL 2014
CERYS LIVES AND TRAINS IN EASTBOURNE UNDER YONDAN LEE GIBSON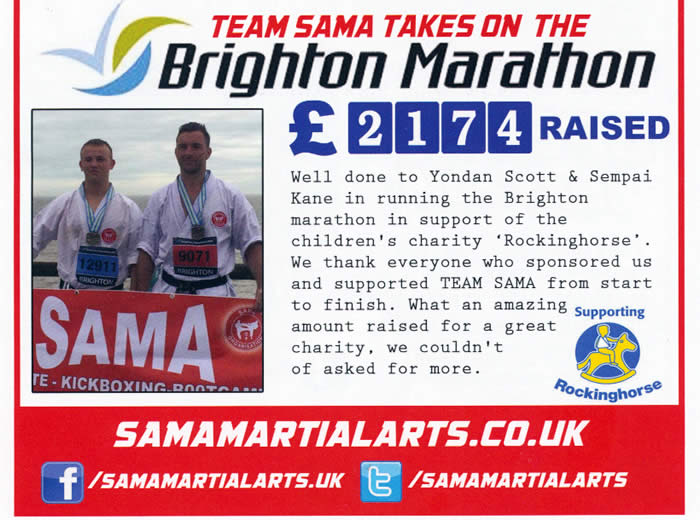 Well done, we are all very proud of you both!!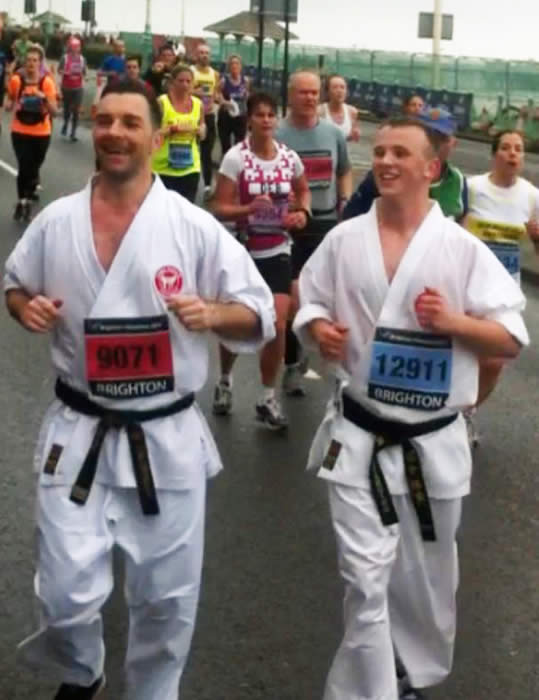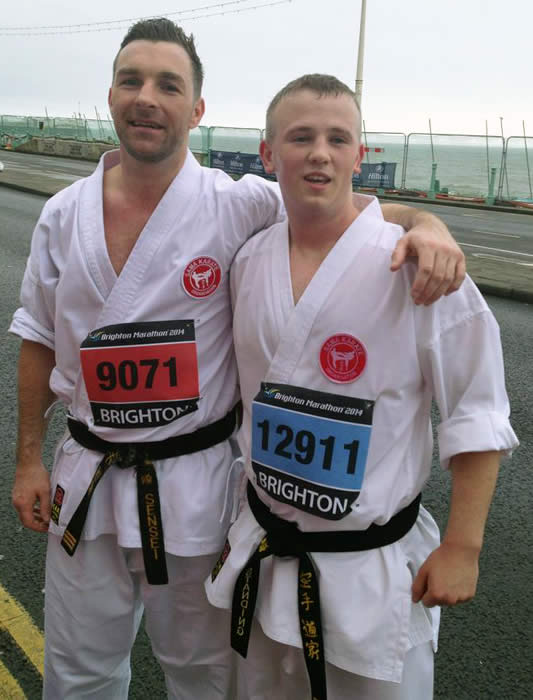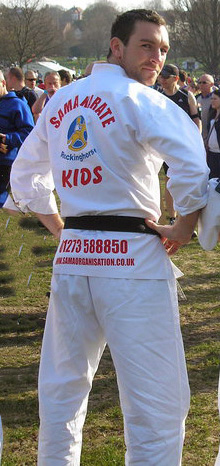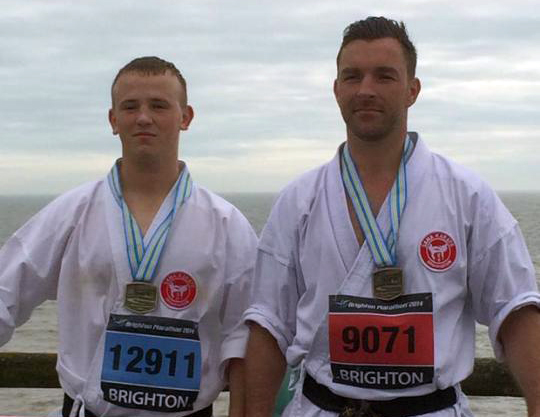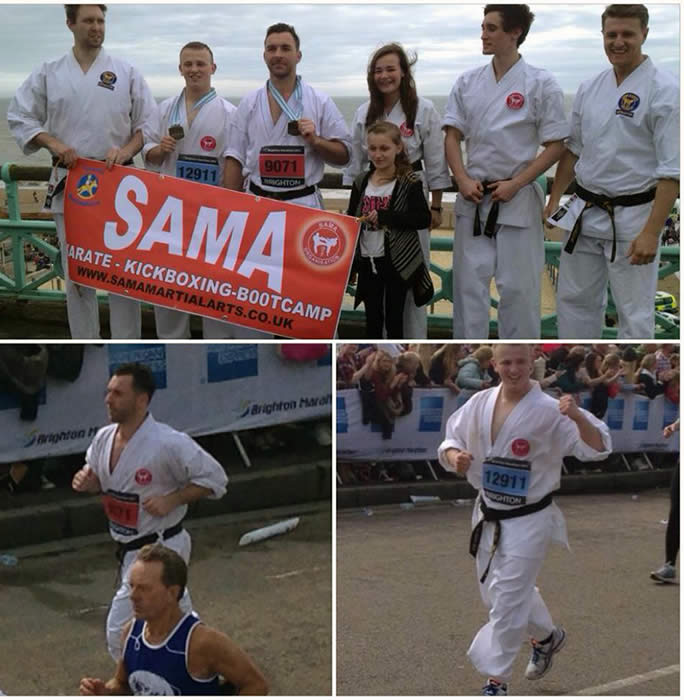 THANKING ALL SAMA SUPPORTERS FOR BEING THERE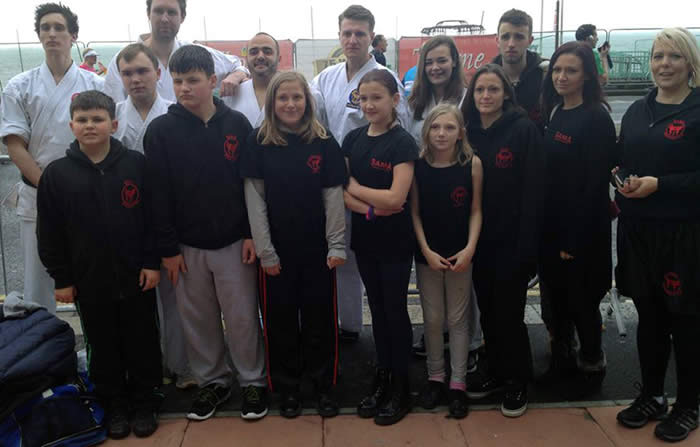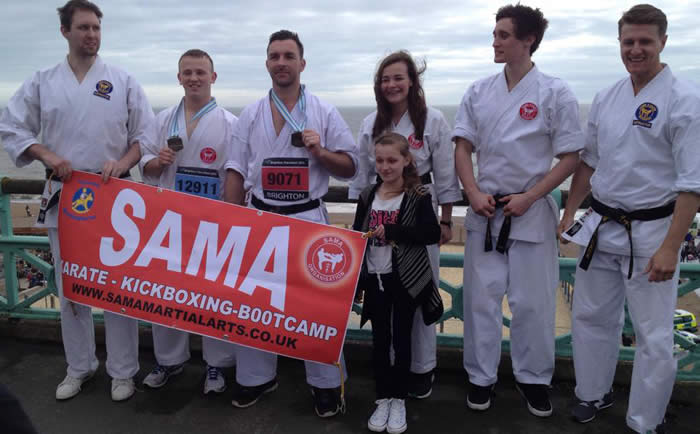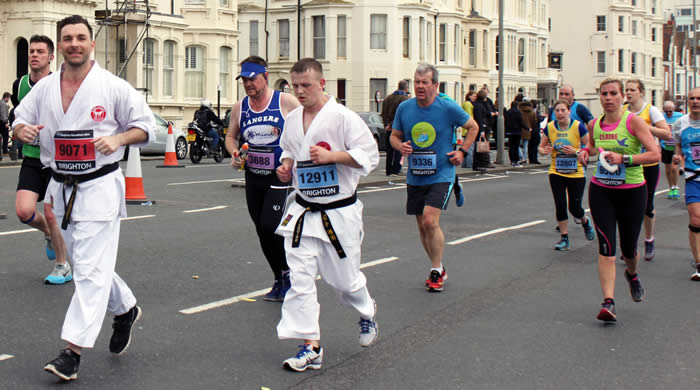 Has Yondan Scott just started the race from around the corner and has Sempai Kane and everyone else been running for days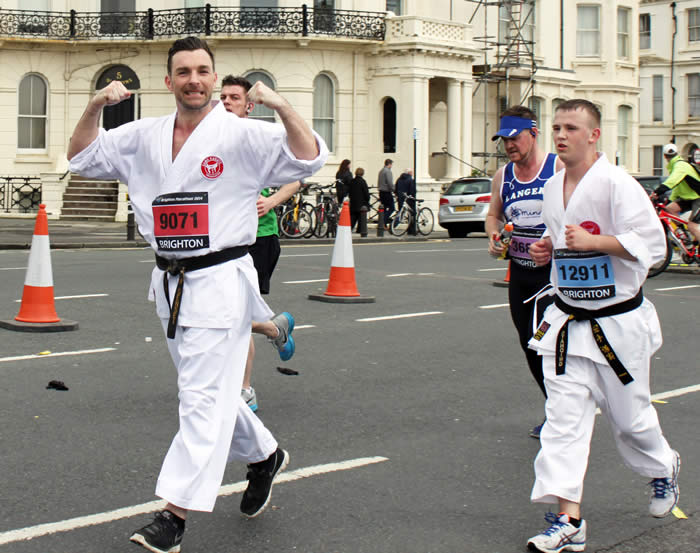 Yondan Scott is clearly very fit and tough, then again, if it was Hanshi, he would be running in his bare feet
GO TO OUR CHARITY PAGE AND SEE WHAT WE DO TO HELP OUR COMMUNITIES
TOUGH SAMA KARATE GIRL PASSES HER GRADE WITH A BROKEN WRIST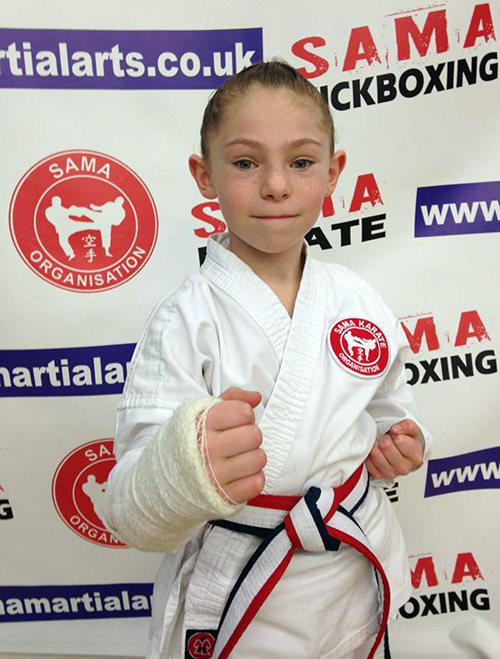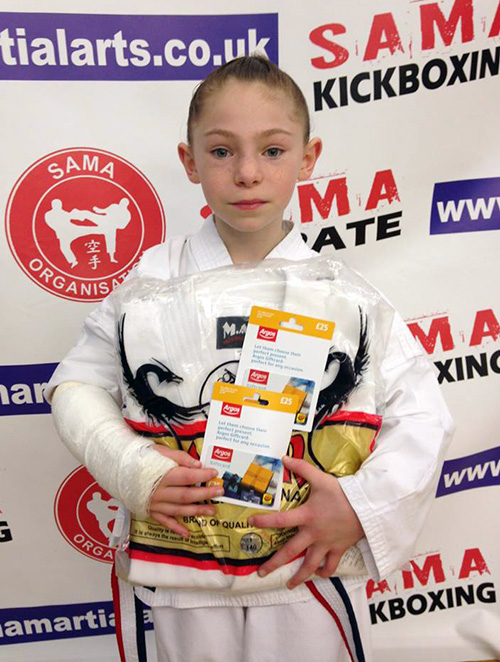 Full story click link below
http://www.samamartialarts.co.uk/content/news2014
SAMA WEST SUSSEX BLACK BELTS PHOTO - WITH SHIHAN & YONDAN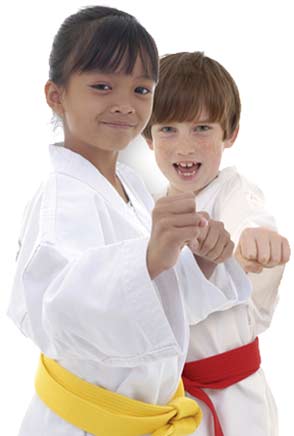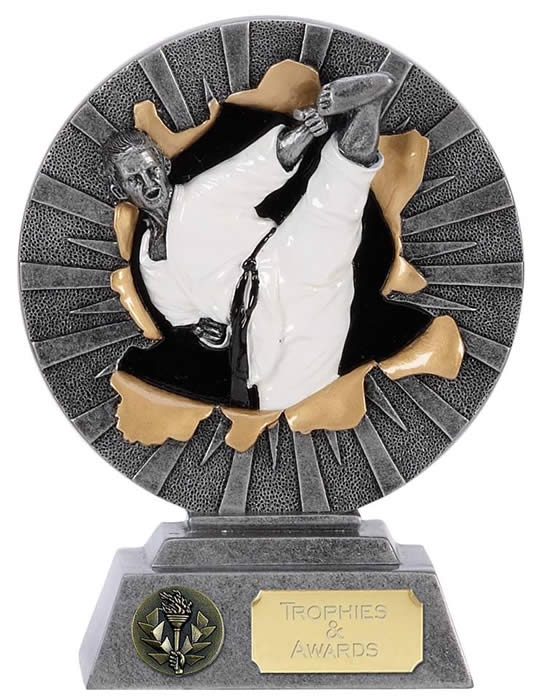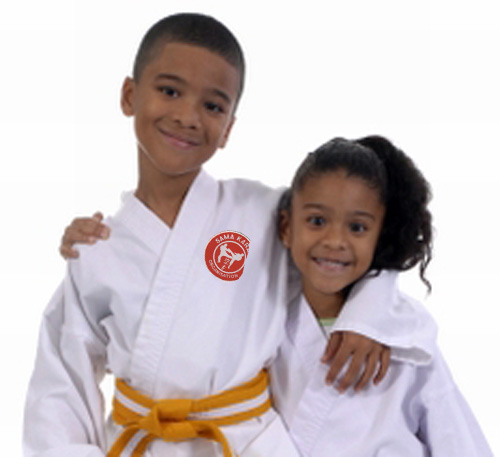 SAMA Kids karate inter-club competition
Portslade East Sussex
Sunday 16th March
Some photos of some of the 154 SAMA students who competed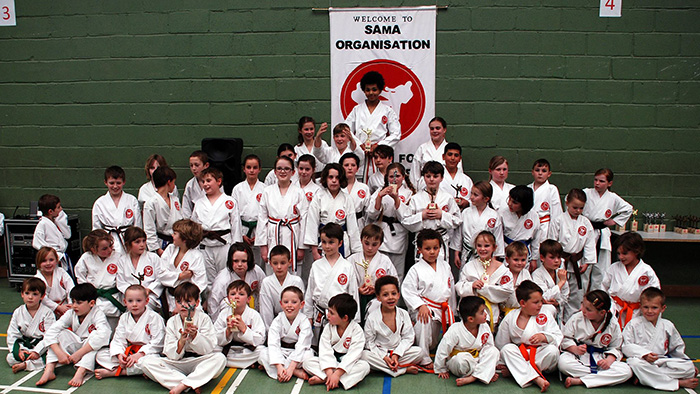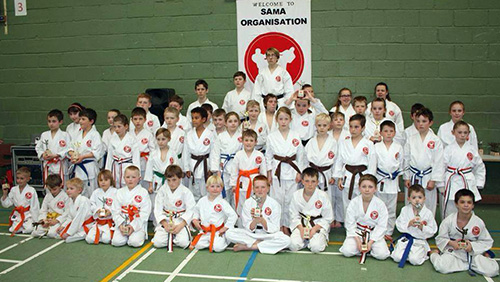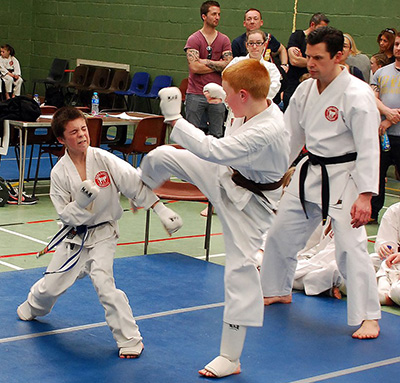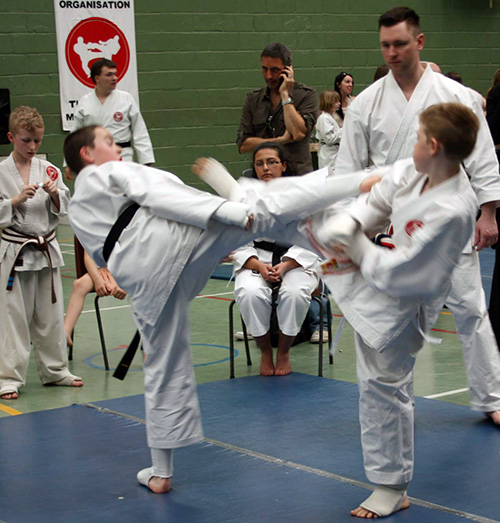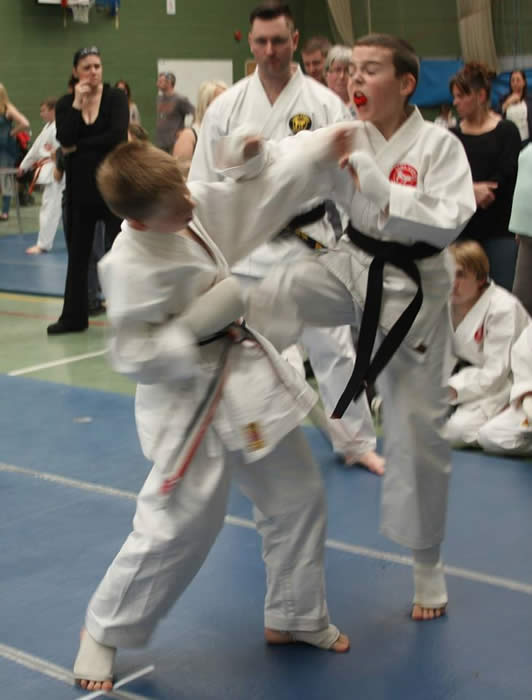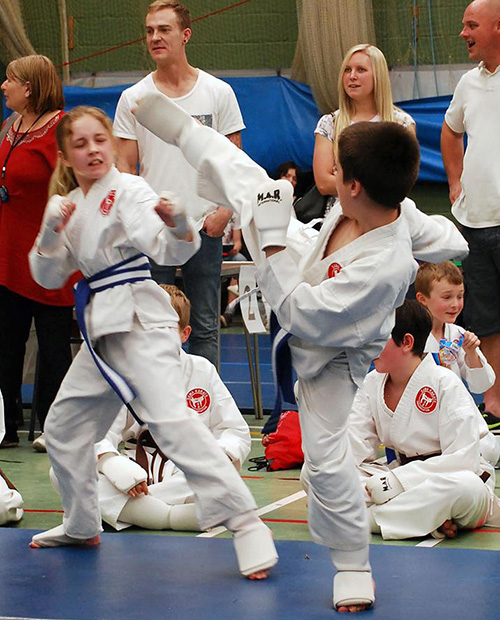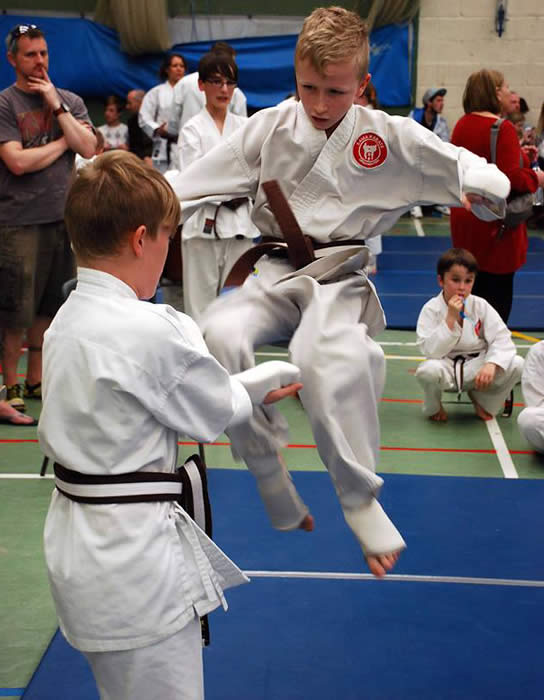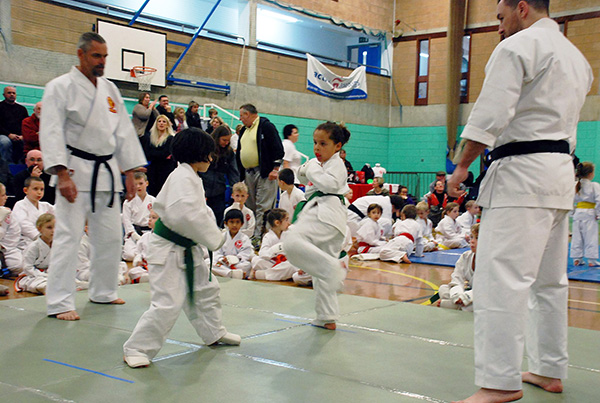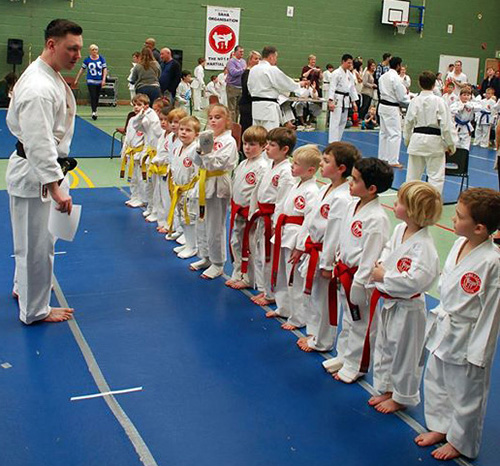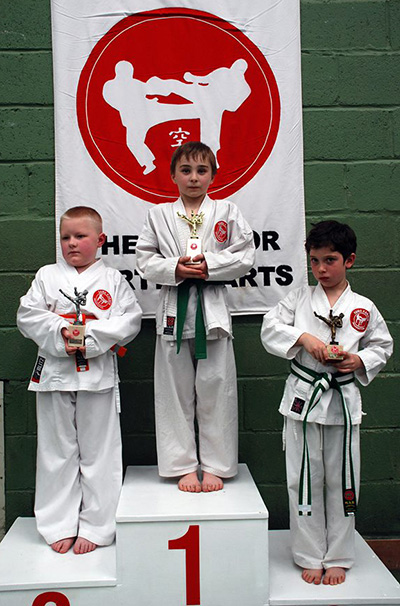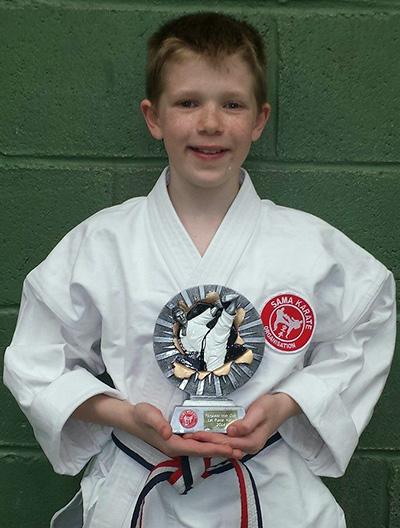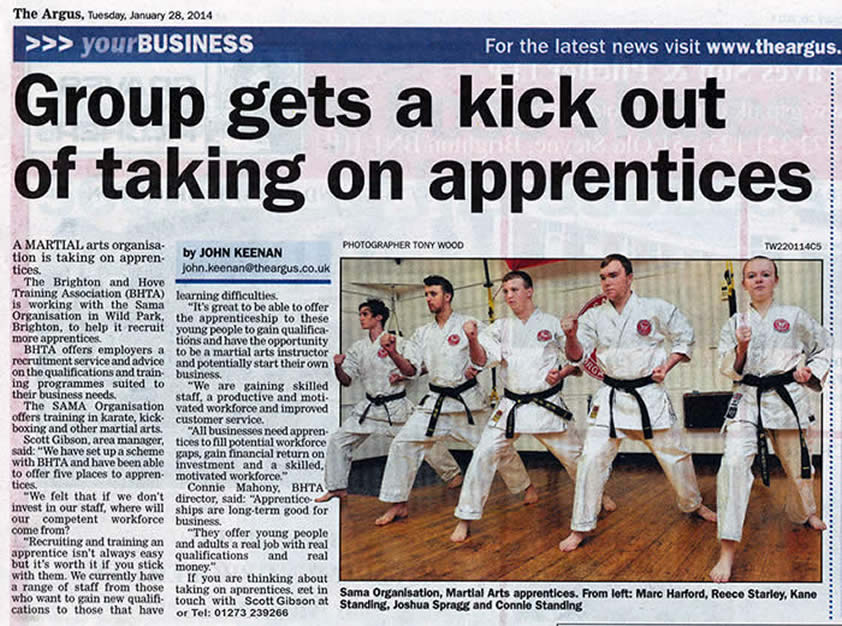 BREIF NEWS 2013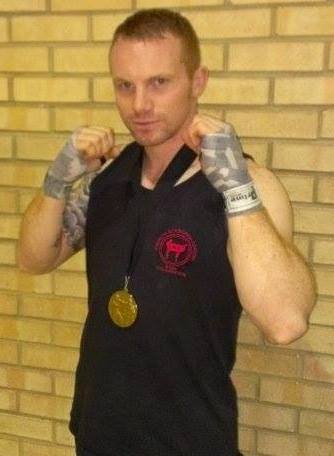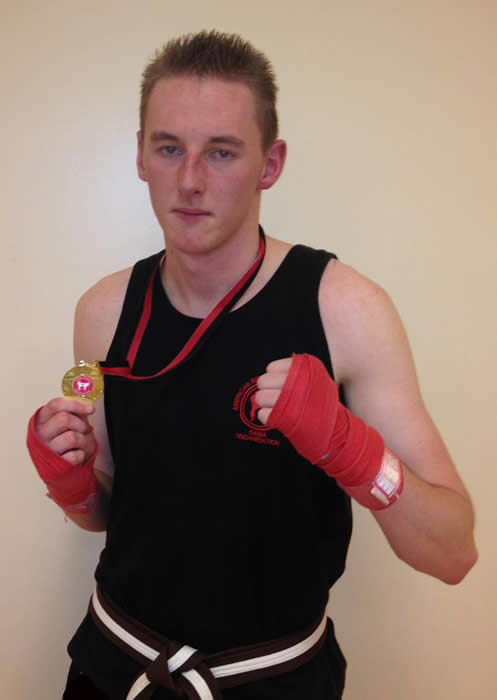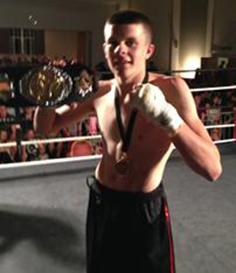 Fighting success for SAMA!...
Congratulations to SAMA Eastbourne area students Stuart Hedges Christopher Blackman under Yondan Lee Gibson
and SAMA Uckfield student Tommy King under Yondan George Asargiotakis for winning their recent kickboxing fights.
Stuart fought at the SFC fight night held at the Atlantis nightclub on Eastbourne pier. Stuart who was fighting in the cage in his first full contact bout came up
against a tough opponent in the form of Sheldon Reid who was fighting out of the Kenshiro Muay Tai Gym....
Stuart who weighed in at 78kg was trained by SAMA kickboxing coach Andy White for his fight which was over 3x2 minute rounds.
It was an explosive fight with an amazing atmosphere with many saying it was the fight of the night!
Although Sheldon put in a good performance, Stuart fought with Heart and pushed on to win by a split decision.
Christopher competed in the Southeast light-continuous competition showing great skill with
fast hand combinations & plenty of head kicks winning his match over 3x2 minute rounds with a unanimous decision.
Tommy for winning the WKMA Southern Area Junior title with an impressive stoppage of Dan Roberts from Gym Extreme
in the 41 second of the first round by knockout at the Charmandean Centre Worthing.
For such a young man Tommy is such an impressive skillful fighter with both hands and legs.
WELL DONE!!! to the SAMA boys as it takes guts and a lot of hard work to step up and fight in the ring.
Keep an eye out for the boys, one day they could be future champions!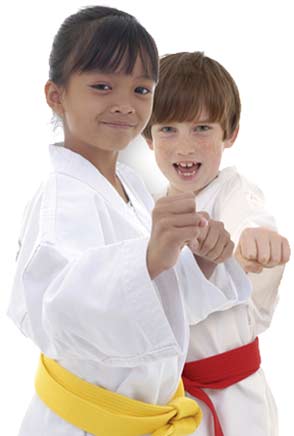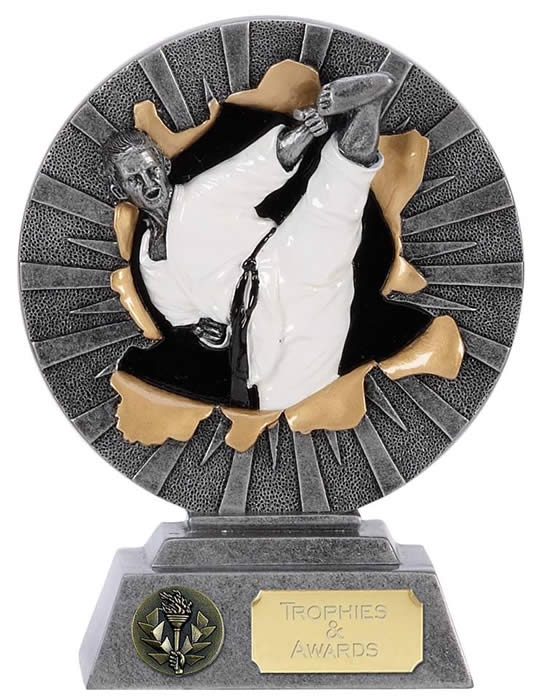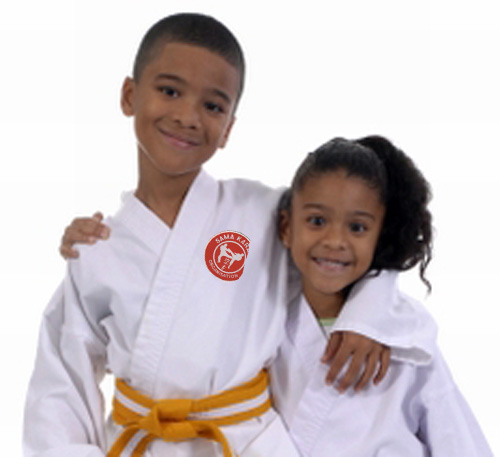 SAMA Kids karate inter-club competition Hastings
Sunday 17th November
Photos of some of the 193 SAMA students who competed
Brighton students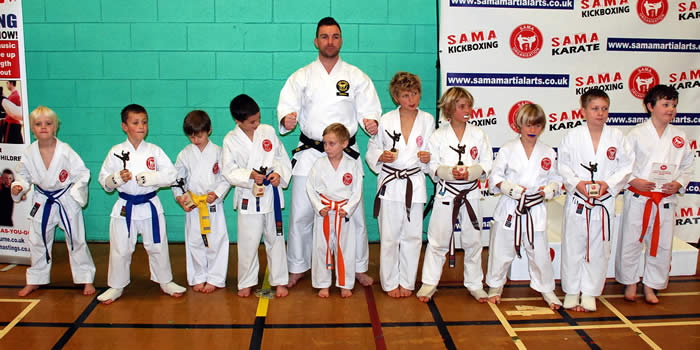 Portslade students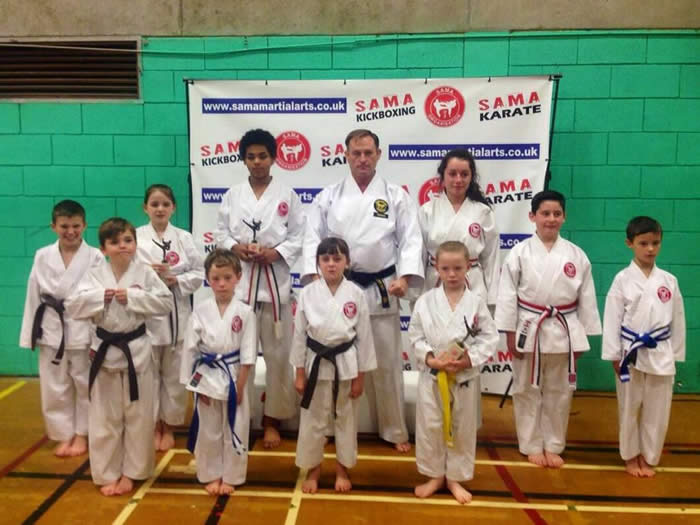 Hastings & Eastbourne students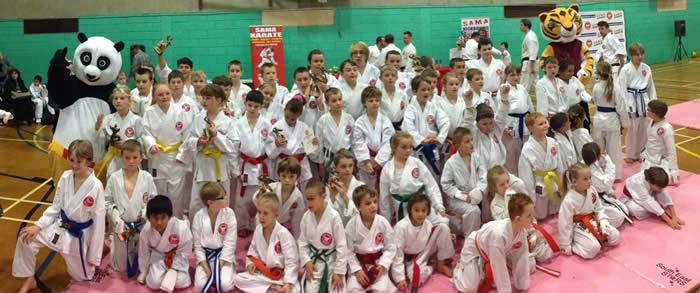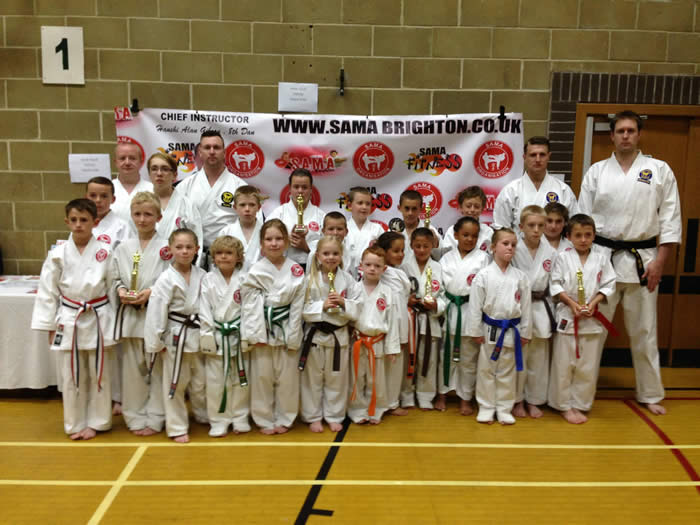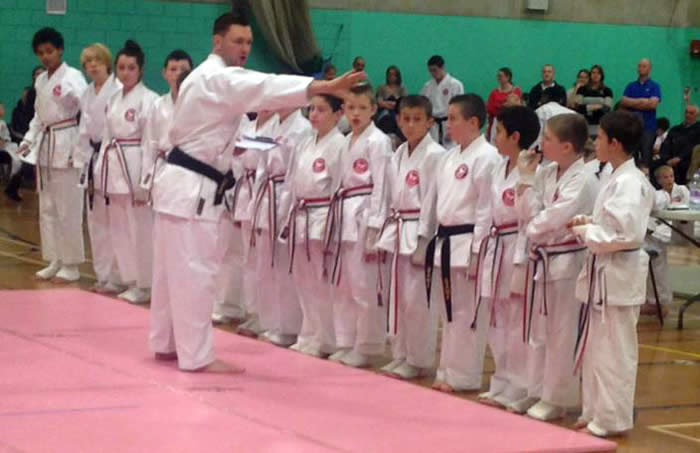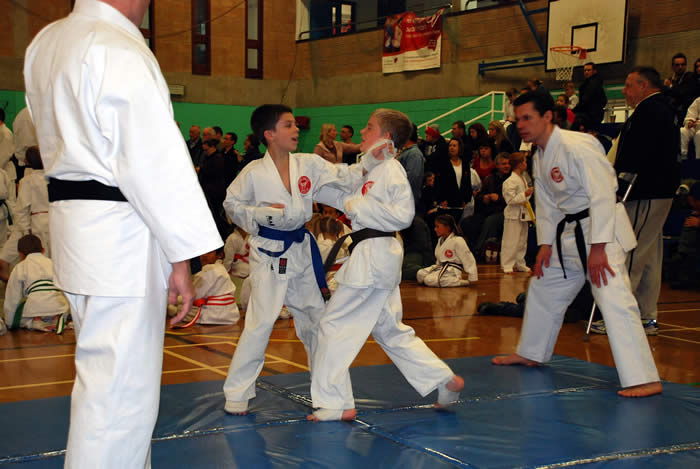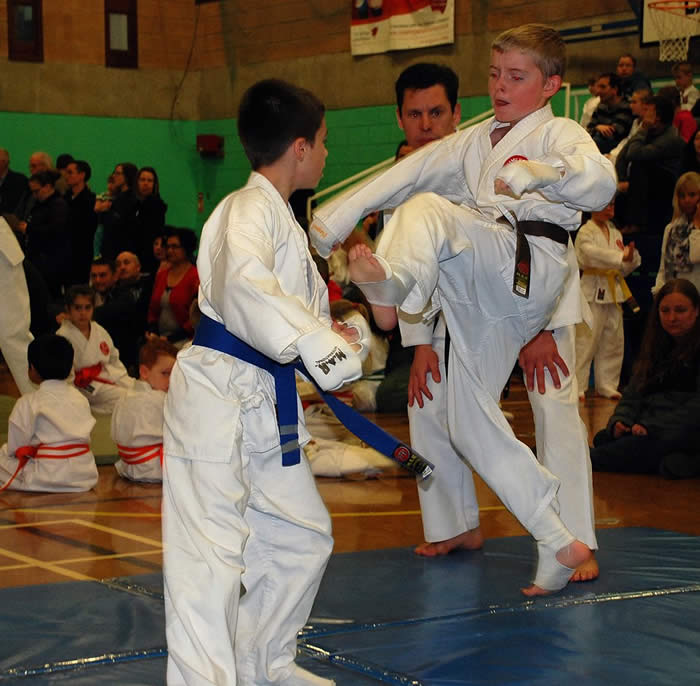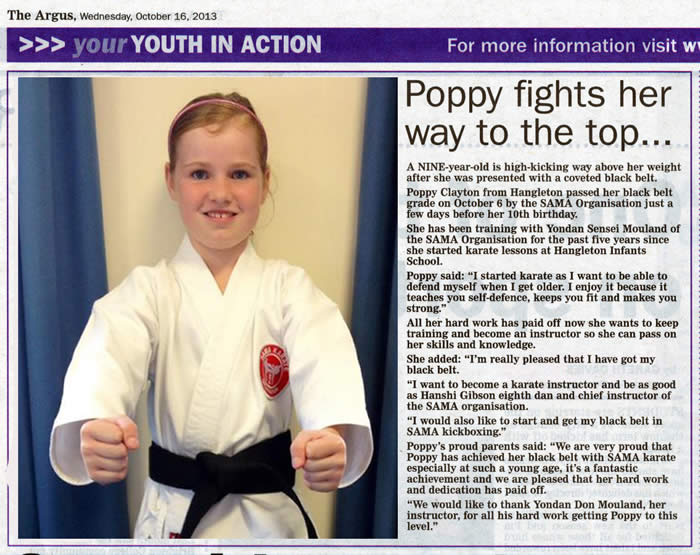 Congratulations to Poppy Clayton
Out of 37 students Adults and Juniors who took the grade she was one of 20 who passed.
This shows Poppys determination, effort and technical ability to achieve the prestigious SAMA black belt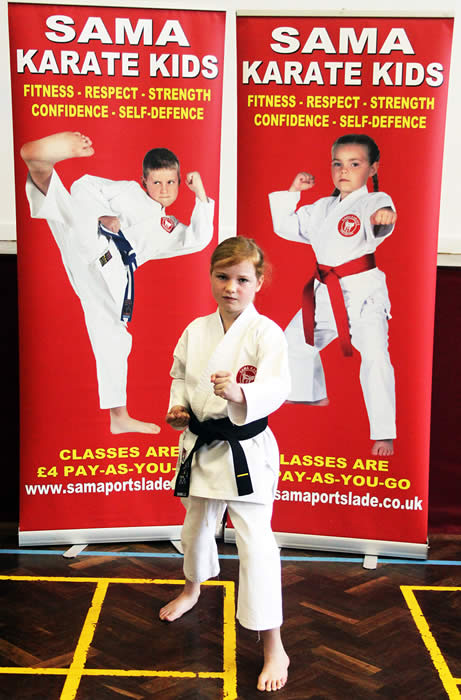 CONGRATULATIONS
12 NEW SAMA 4th DANS & 4 NEW SAMA 3rd DANS
Sunday 8th September 2013

photo above shows the twelve 4th Dans after grade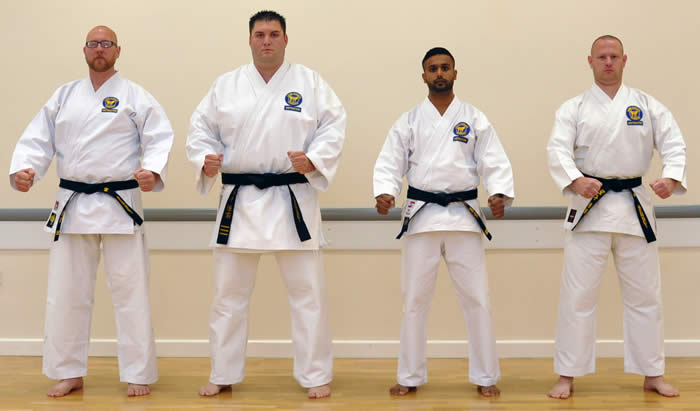 photo above shows the four 3rd Dans
On Sunday 8th September 2013 sixteen senior black belt instructors were awarded their 4th and 3rd Dan grade.
All the instructors have been training with SAMA for well over 20 to 30 years.
This type of long standing commitment to their art and loyalty to SAMA and to their senior instructors
clearly shows them to be true traditional martial artists, something that we fail to see in many groups today.
I am sure I speak for all SAMA members in saying that we are very proud of them and of their achievements.
We have the knowledge that our students are being taught by experienced, professional and committed instructors.
Hanshi Gibson 8th Dan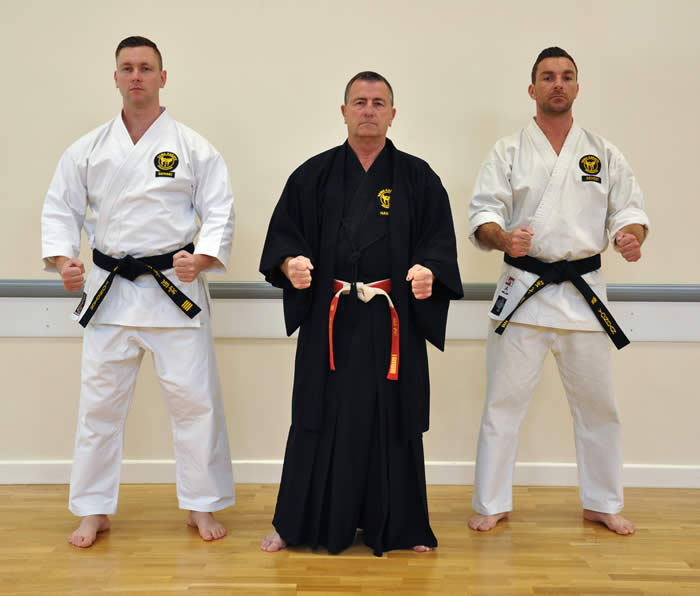 Hanshi Gibson with his two 4th Dan sons
PAST EVENT 2013
Congratulations to..
Tommy King from SAMA Southeast for winning the WKMA southern area Junior title,
with an impressive stoppage 41 second on the first round knockout against Dan Roberts from Gym Extreme
at Charmandean centre Worthing.
Big well done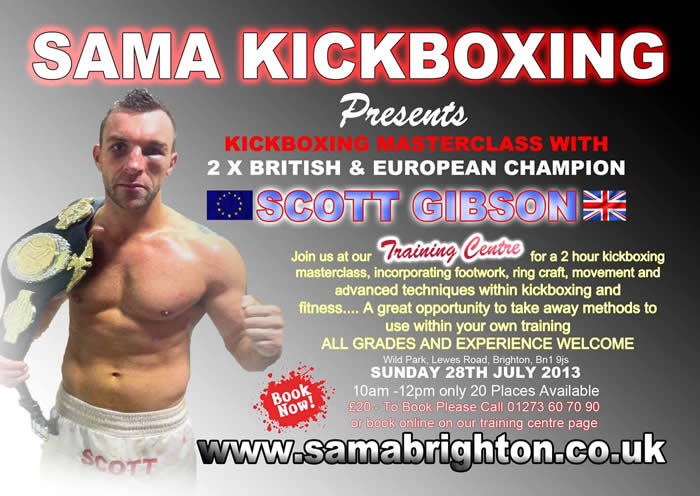 BREIF NEWS 2012
MUAY THAI TRAINING CAMP (AUGUST 2012) SAMA BLACK BELT TRAINS AT TOP CAMP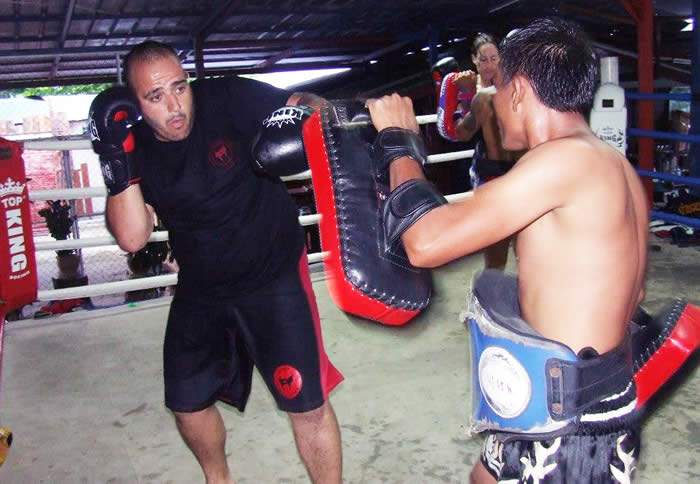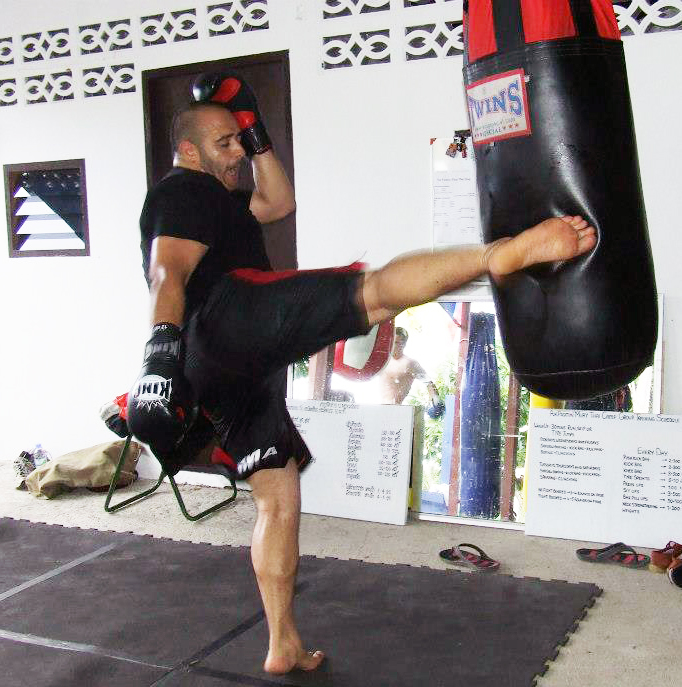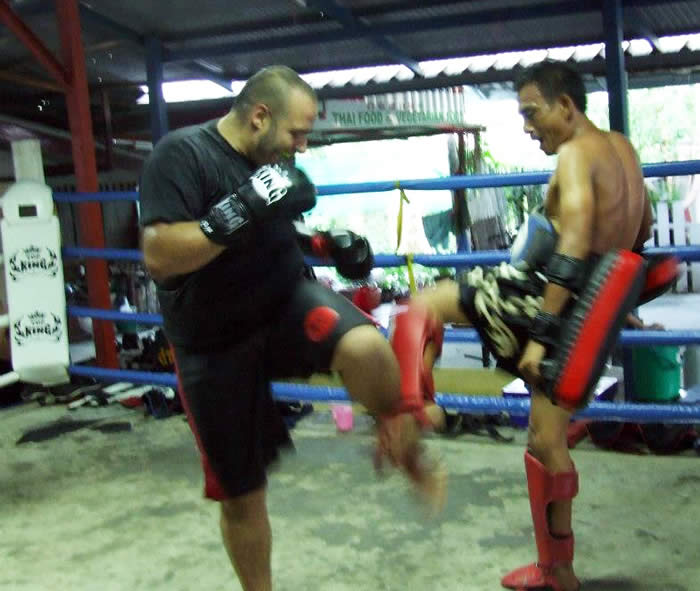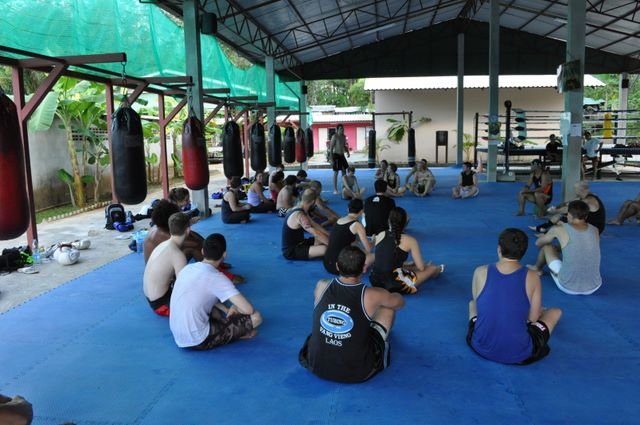 TOP MUAY THAI TRAINING CAMP (AUGUST 2012)
Ever wonder how it is to live and train in Thailand
Well Sempai Remzi Mehmet SAMA 2nd Dan from Brighton just did that, spending a whole month of really intense
training at one of Thailand's Muay Thai top camps. From loosing a stone in weight he has gone back to
his old fighting weight whilst gaining lots more power, skill and stamina. What a great learning experience.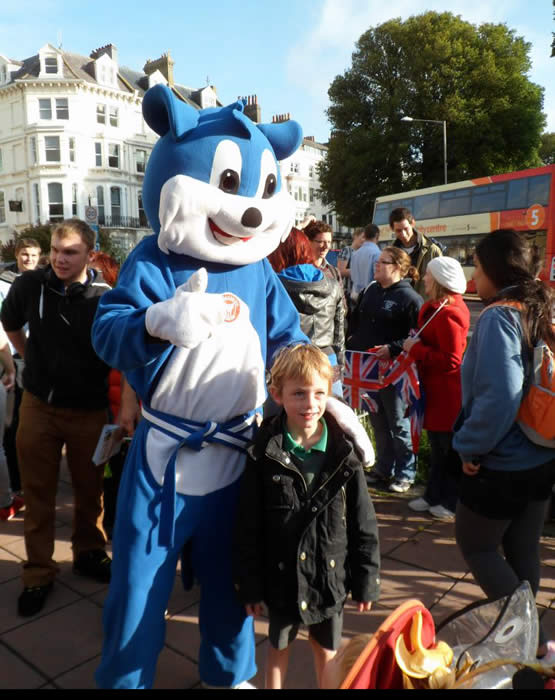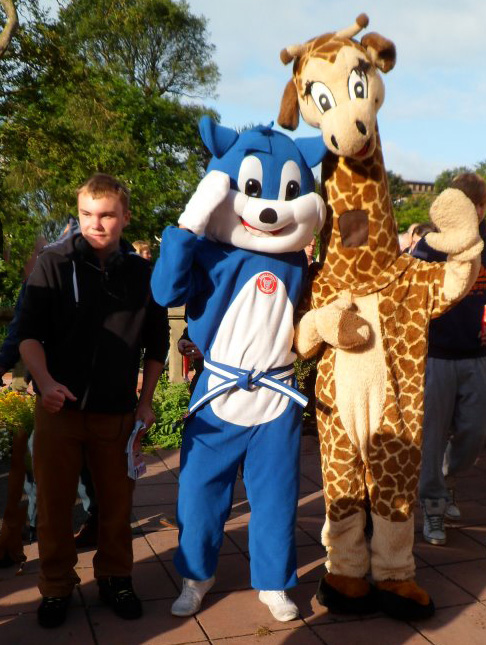 The SAMA BRIGHTON KARATE CAT doing its PR bit at the
Olympic Torch Carrying Ceremony Brighton

SAMA Children's Brighton Karate Competition was attended by over
200 SAMA students. Below are some of the competitors with their instructors.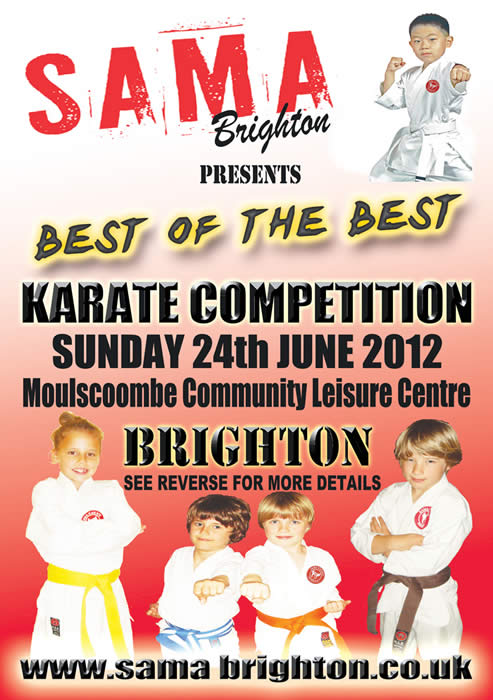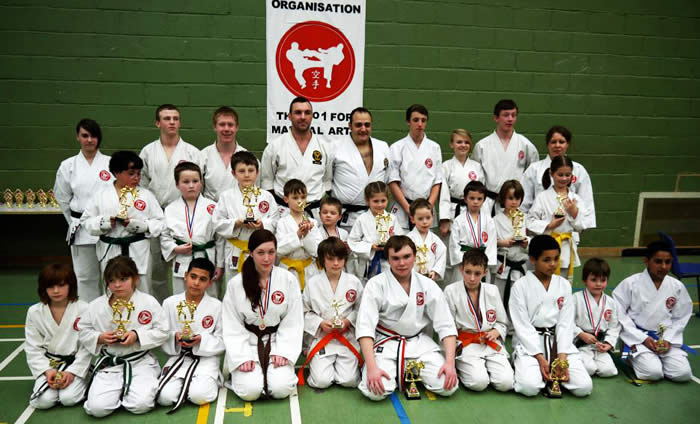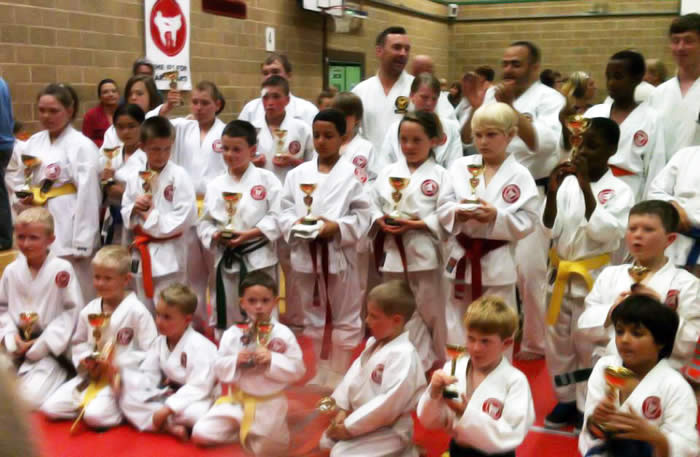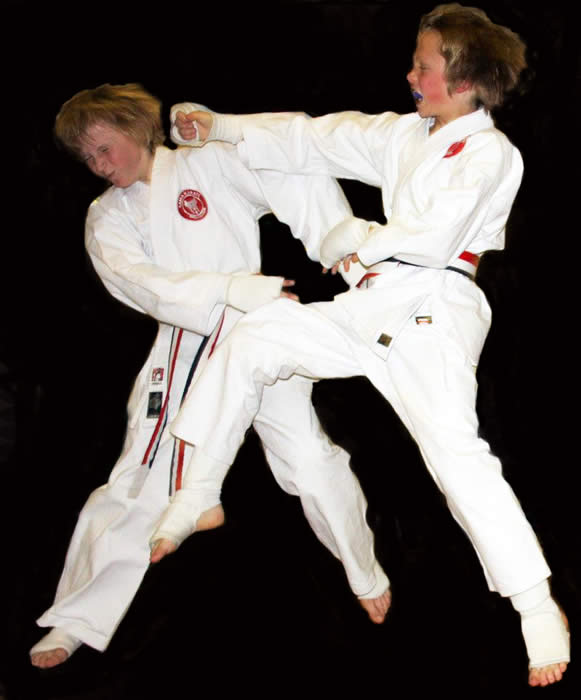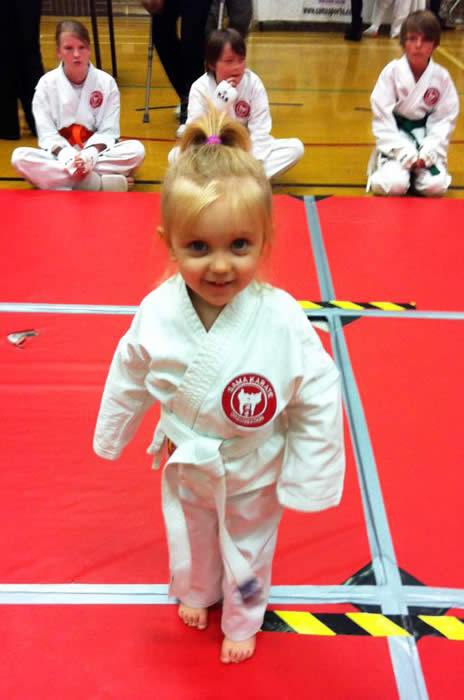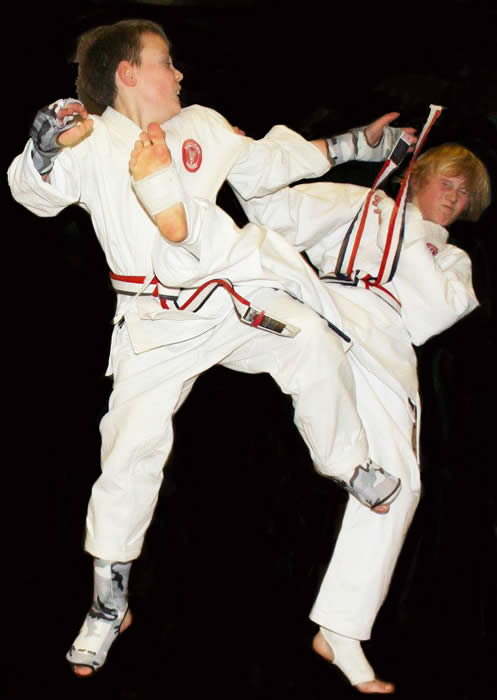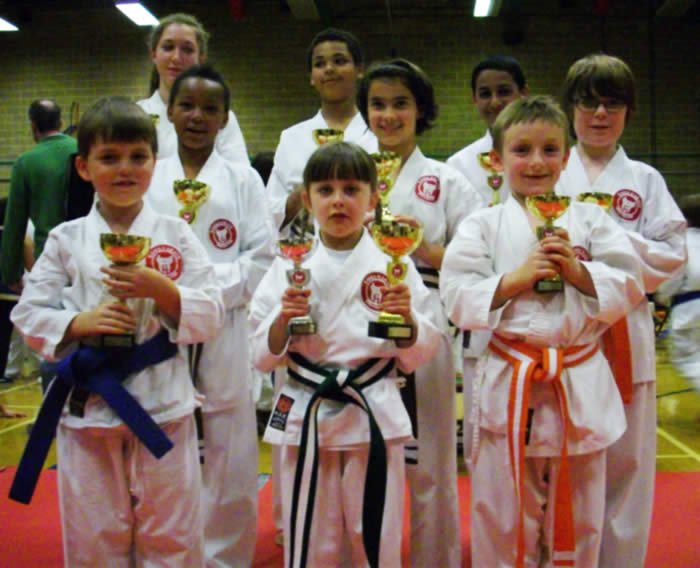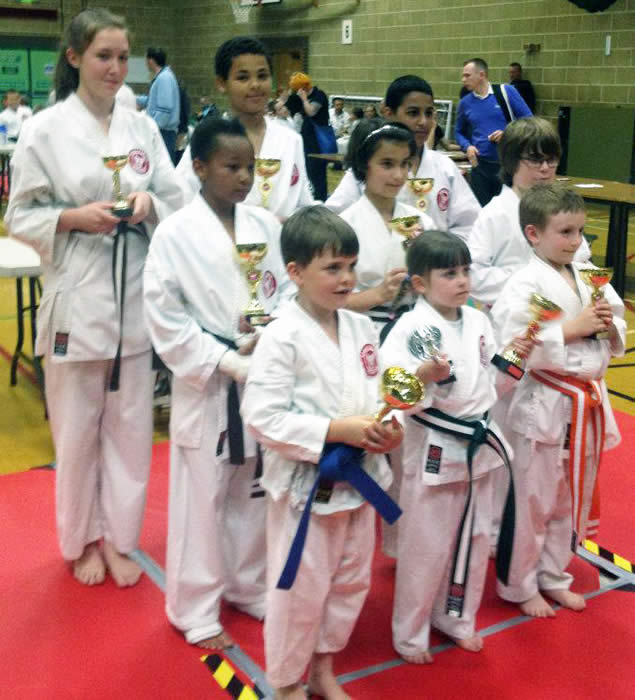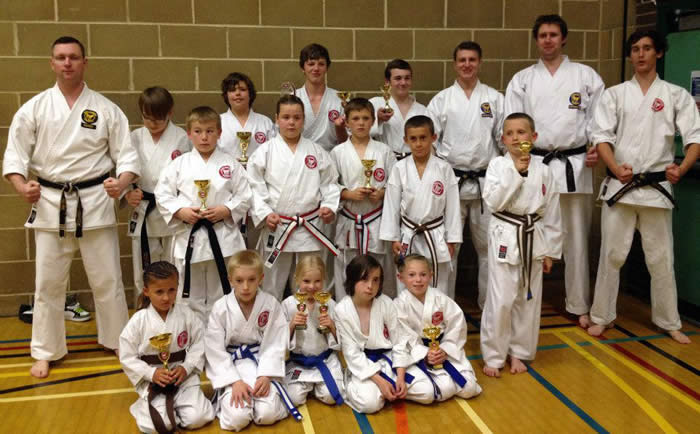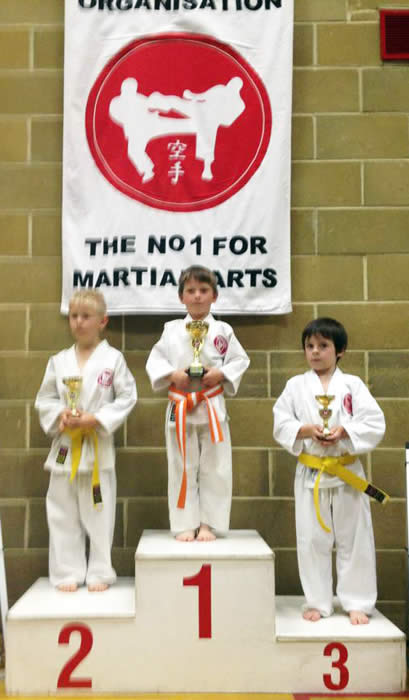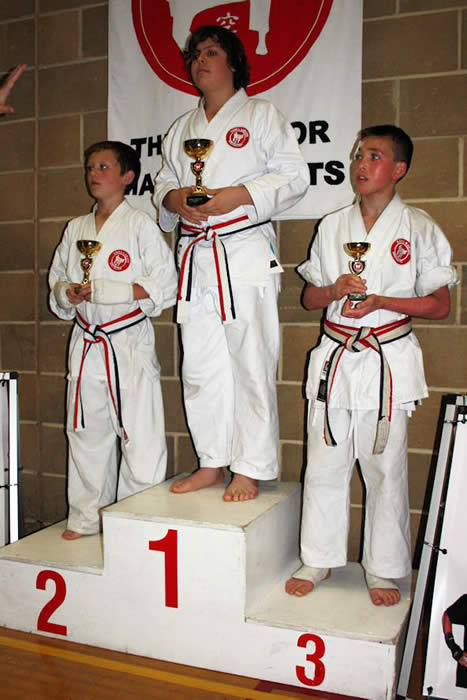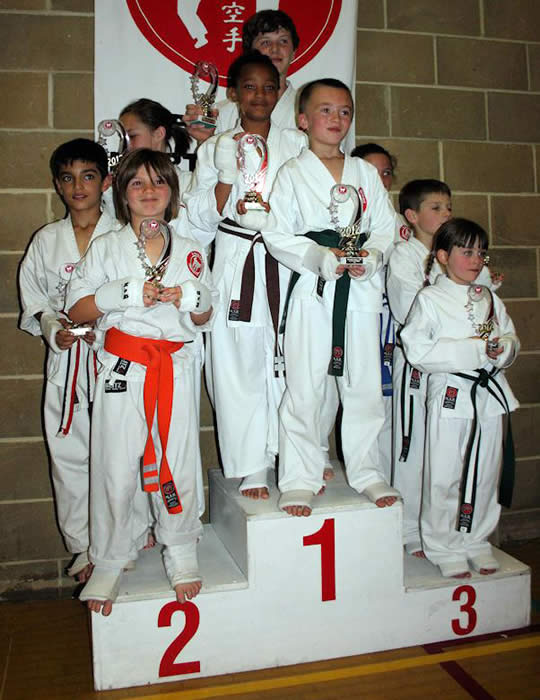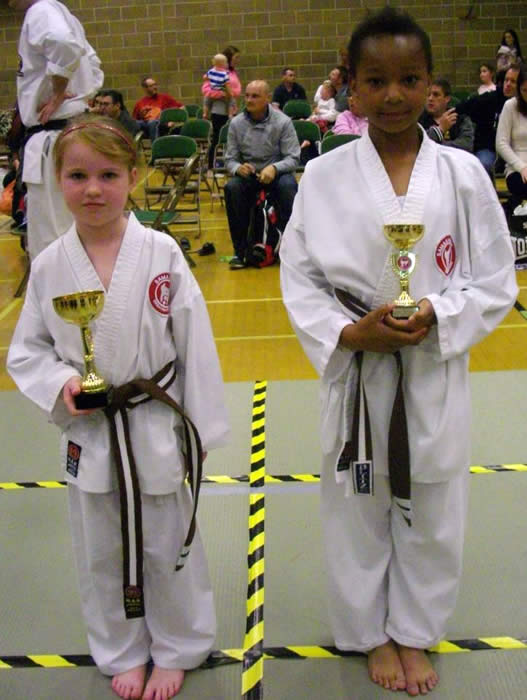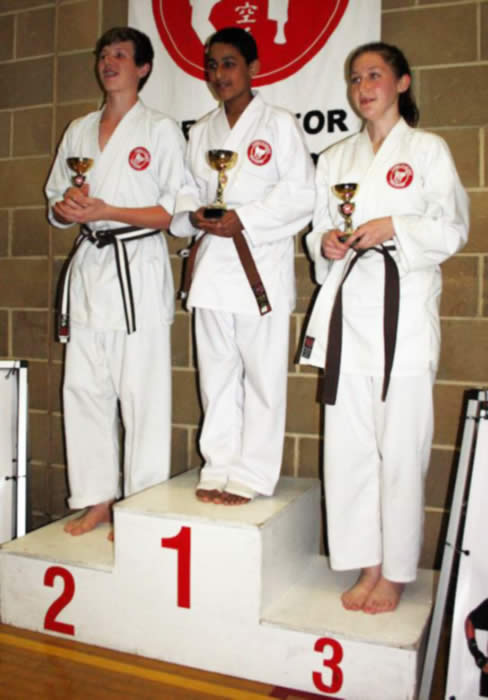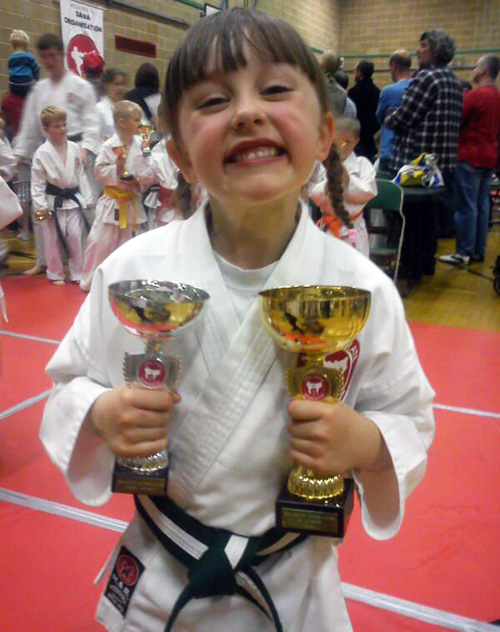 A big well done to all competitors who took part
A FULL TIME FULLY EQUIPED
SAMA TRAINING CENTRE FOR SAMA STUDENTS
WILD PARK BRIGHTON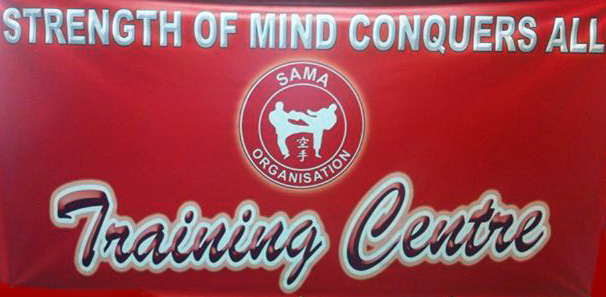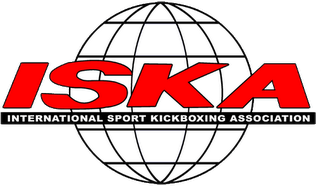 ISKA UK AWARDS
These awards are exclusive to fighters, trainers and promoters
who were involved in ISKA sanctioned events during 2011.
The nominees and winners were selected by the ISKA UK Board of Directors 2012
Pro Division
FIGHT OF THE YEAR
(Kickboxing)
Nominations
Andrew Tate v Jean-Luc Benoit
Daniel Quigley v Pacome Assi
Scott Gibson v Lucas Wolf
Winner: Scott Gibson v Lucas Wolf