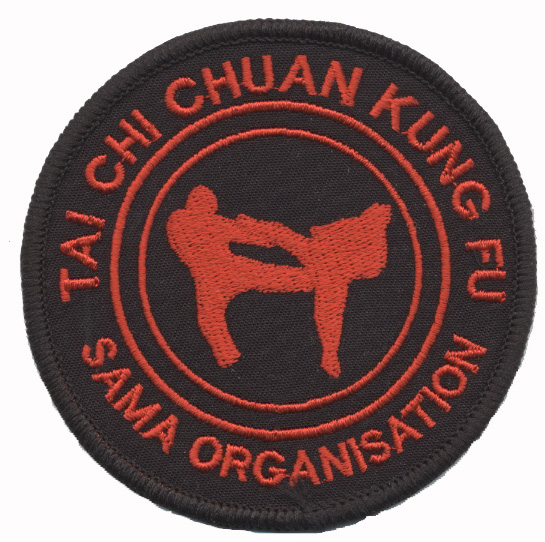 SAMA Tai Chi Chuan Kung Fu (Fighting Tai Chi)
The ancient art of Tai Chi Chuan Kung Fu develops both the physical and mental fitness and strength of its students.
Tai Chi may be good for some people with certain physical problems as it's movements are much slower.
The gentle and relaxing slow Tai Chi form relaxes the mind helping to relieve stress introducing a sense of calmness well-being and self-worth
The proven self-defence techniques of the form turns the strength of an attack against itself and helps to improve confidence, self control and self awareness
Who runs the classes
The classes are run by experienced instructors trained in Tai Chi Chuan Kung Fu
Cost
All Tai Chi Chuan Kung Fu classes run by the SAMA Organisation are PAY-AS-YOU-GO and Cost: £4.50
There is a yearly membership and licence/registration fee which are a standard requirement when taking part in a martial art
Please speak to the instructor about this has they will be able to provide you with all the relevant information
What to wear
When you first begin Tai Chi Chuan, all that is required is loose clothing and bare feet.
When you wish to progress further, students are required to wear the traditional black Tai Chi Kung Fu uniform which can be purchased through your instructor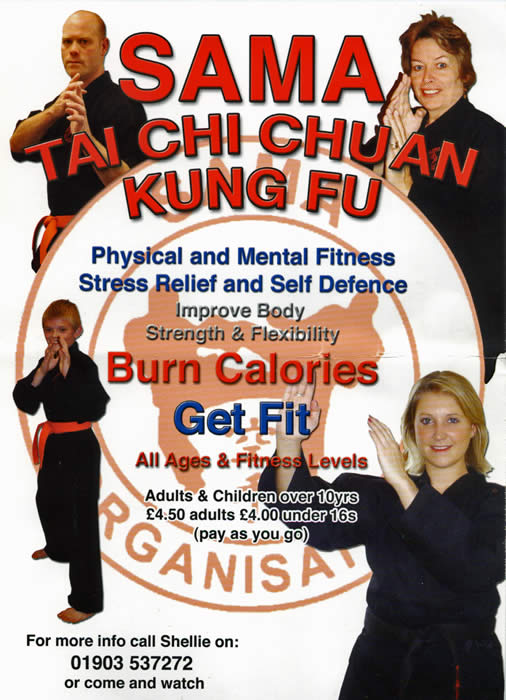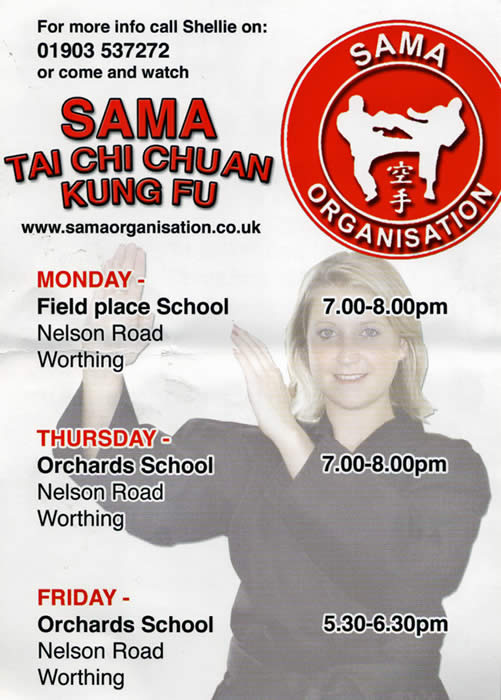 WE HAVE MANY MORE CLASSES IN OTHER AREAS
PLEASE GO TO THE CONTACT PAGE FOR AREA YOU ARE INTERESTED IN